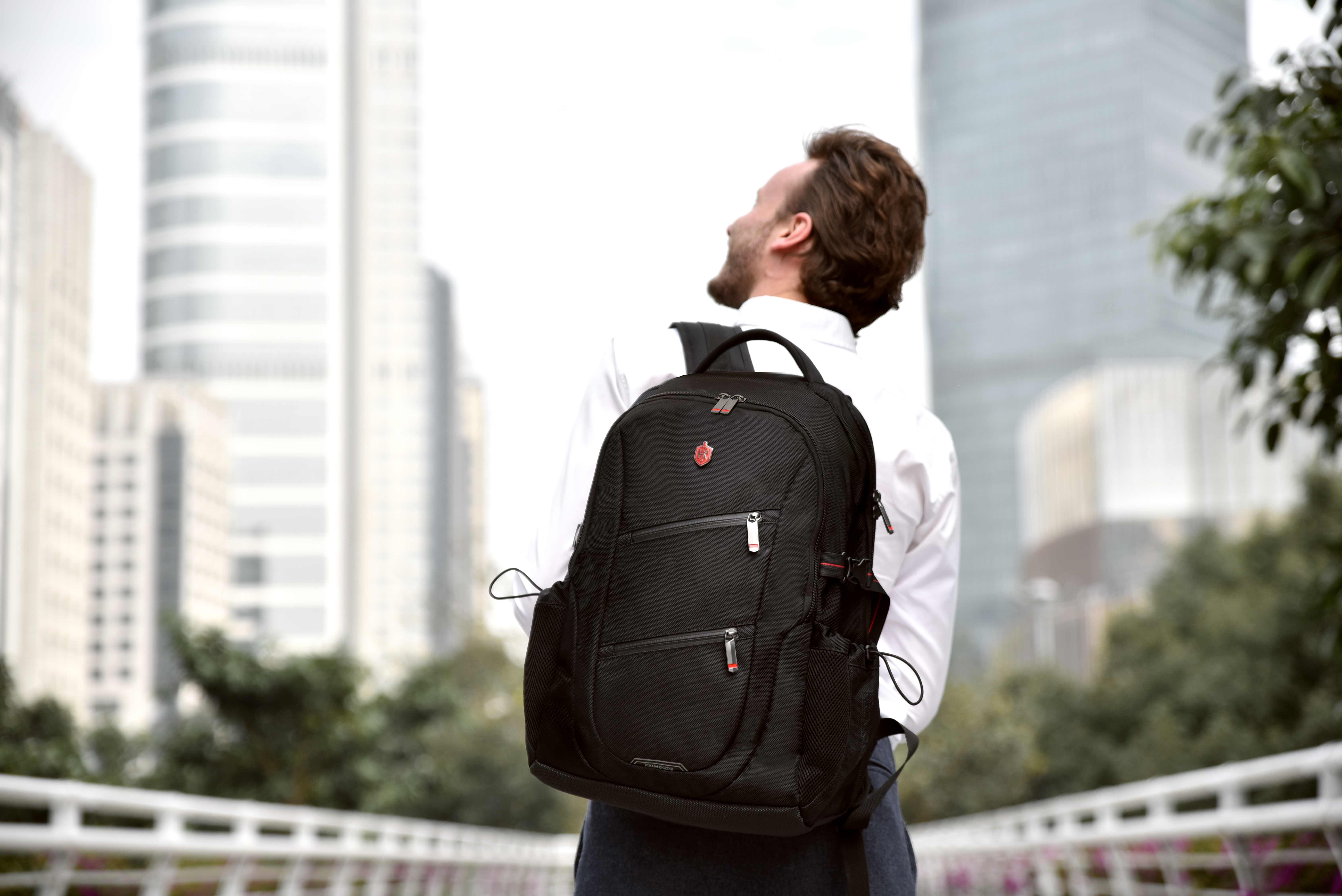 To the modern gentlemen with the drive and will to achieve success, welcome to Krimcode Gentleman Bags! Krimcode is an up and coming men's lifestyle fashion brand with an array of lifestyle backpacks and duffel bags to match the everyday dress codes. Every collection was created and designed for men who want to achieve more in life. From modern and contemporary backpacks to elegantly constructed duffel bags, Krimcode is your all-around accessory for your daily hustle.   
Krimcode Gentleman Bags for the Modern Gentleman
Business Formal Backpack: For The Leader of the Pack
Backpacks are usually accessories that don't go with the standard work dress code. When one thinks of backpacks, what comes to mind are the types people take out on walks downtown or travel ventures. They aren't conventionally something one would wear over a nice suit. Krimcode set its eye on reinventing this perception through the Business Formal Backpack line.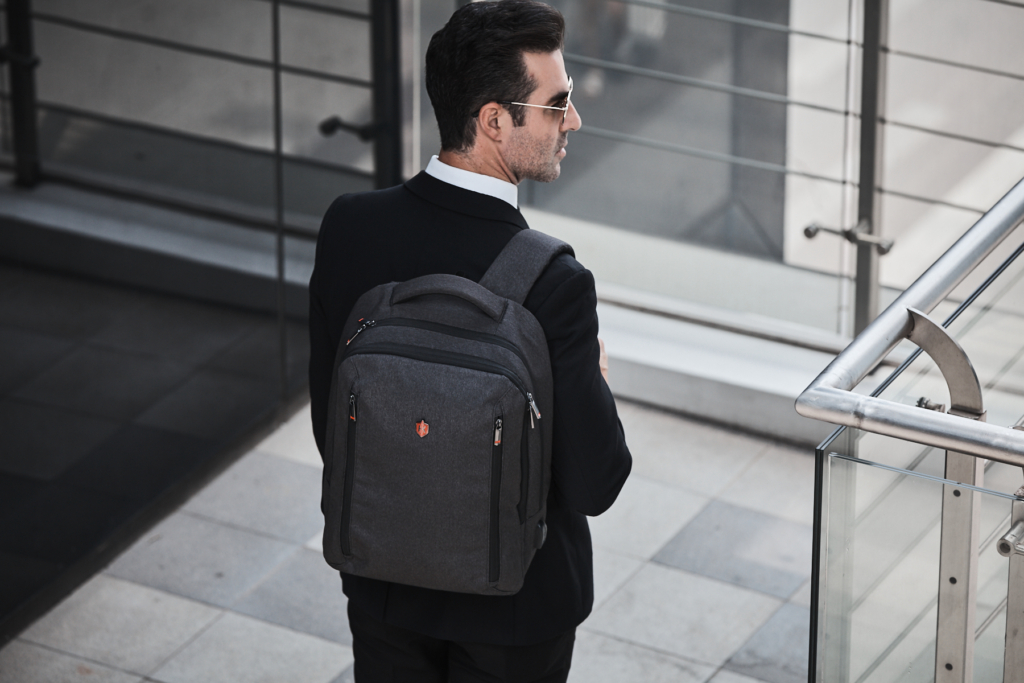 These four options make sure that the Krimcode community gets the practical advantage of a backpack while still being able to meet the formal standards of the office dress code. The modern design with neutral grey variations can complement any suit or buttoned-up shirt. 
Every feature was carefully planned out to suit the lifestyle of a corporate leader.  Compartments for devices ensure that they are kept safe and secure when stored with other office essentials. A convenient USB port also makes sure that you stay charged and connected no matter where you're heading. These benefits are tied with a professional-looking backpack design that makes them suitable for formal attire.
Smart Casual Backpack: For The Aspiring Professional
Casual Fridays or simple networking events with friends or colleagues call for a smart casual look that expresses one's sense of style in an elevated way. This look makes you seem much more approachable to your peers, but it also leaves a good and long-lasting impression on whoever you meet. The Smart Casual Backpack line was created for one to meet in the middle between a professional and approachable style.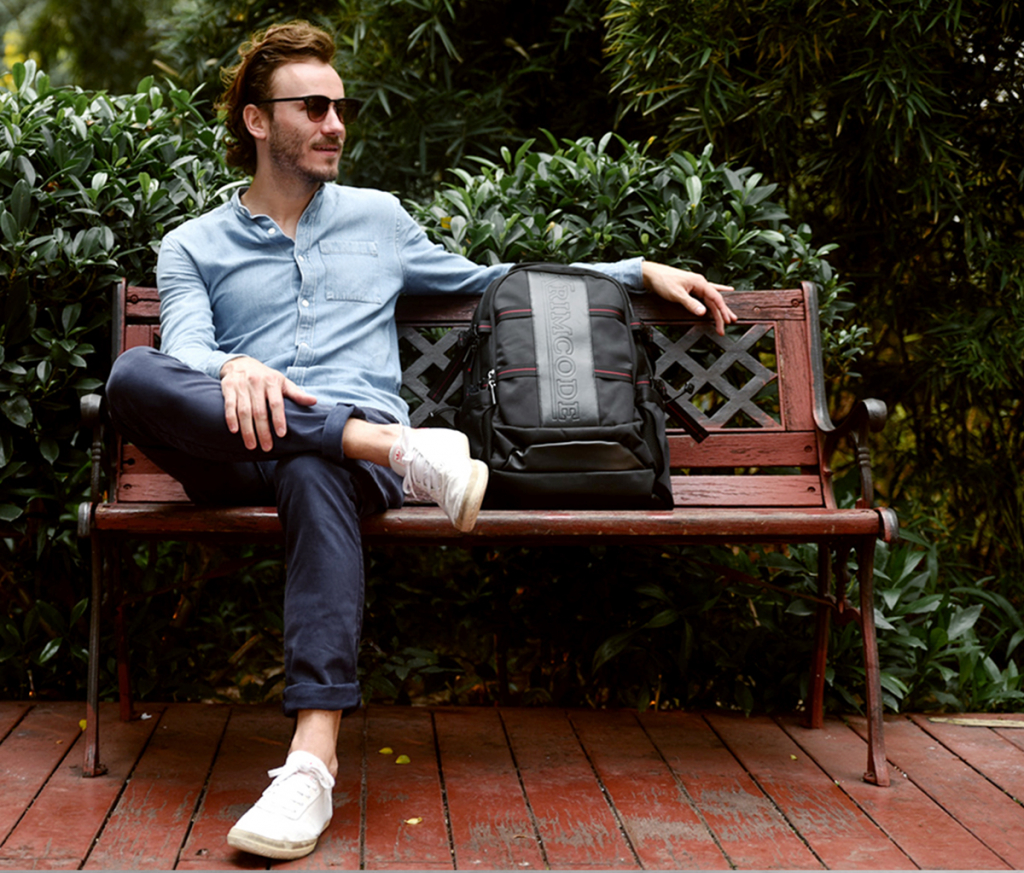 Just like the business formal line, this collection of distinct professional backpacks also comes with the needed features of an aspiring professional such as the optional USB port and device compartments. But what makes the Smart Casual Backpacks stand out is precisely that: they are meant to stand out. Every design has its statement feature that can give you that stylistic edge.
Street Casual Backpack: For The Creative On-the-Go
Success is not defined by the path you choose to take. Krimcode knows that the modern gentleman with dreams of success does not solely consist of the people climbing the corporate ladder. There are plenty of things to be proud of in striving for success as creatives. The modern gentleman can achieve anything he sets his mind on, from the architects who design skylines to the artists who fill up galleries. The Street Casual Backpack series was created for these one-of-a-kind minds that grind through the hustle and bustle of the city to pursue their passions.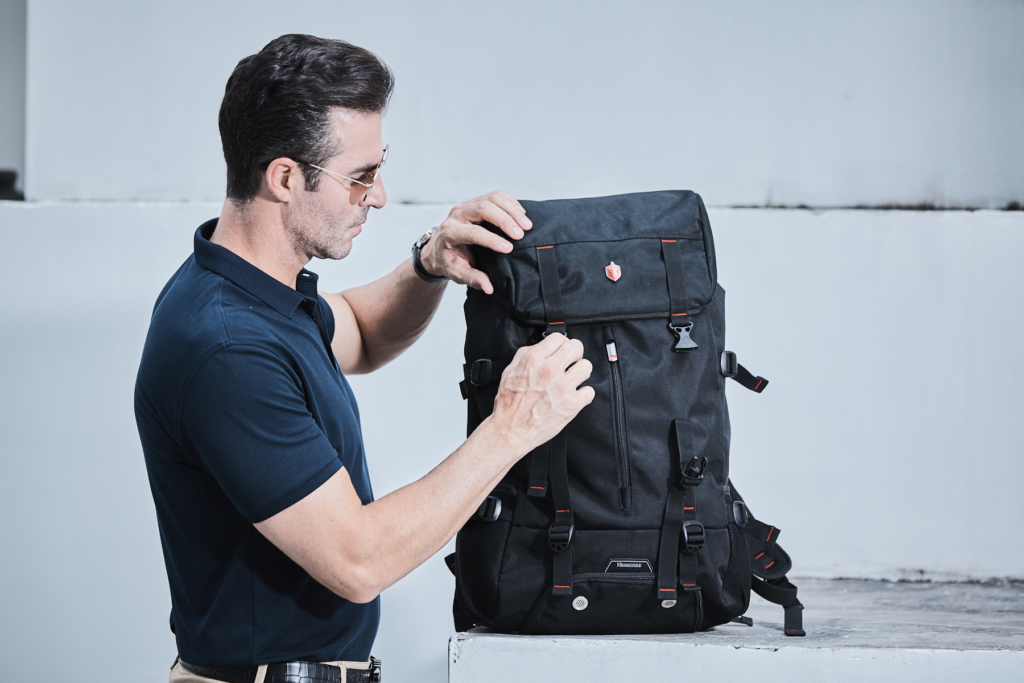 The collection comes with three distinct designs for any creative can choose from. Each bag is well-tailored with its unique features that cater to different aesthetics to choose from. Special to the street casual backpack collection is the base compartment with cross ventilation lined with water-resistant material, ideal for storing shoes or used clothing. Now that's a feature that comes in handy for the man on the move.
Business Attire Duffel Bag: Elevating Formal Business Trips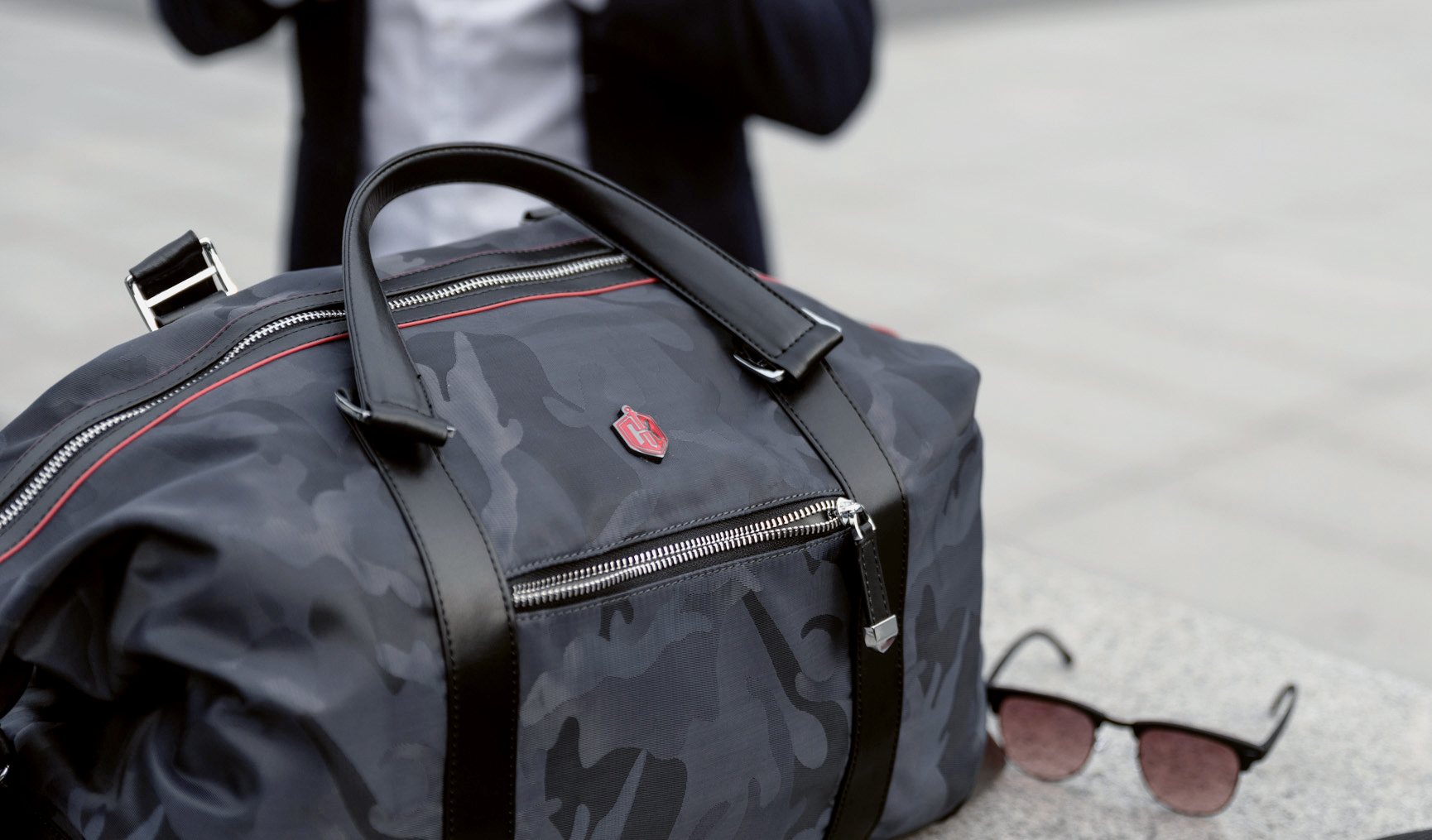 Anyone can make an impression wherever they go, even at the airport. Krimcode has designed a series of Business Attire Duffel Bags that are well-suited for the men who are no stranger to business trips.  The product line includes the same design in three distinct colour options. Its sleek and modern exterior is coated with water-repellent material and a structured base, making it fully capable of handling travel stress. 
Sports Attire Duffel Bag: Staying Active in Style
Work-life balance is essential to the everyday life of a modern gentleman. Taking care of your fitness and health is a self-investment part of your path toward success. For the men who want to take that extra mile by regularly hitting the gym, Krimcode has designed the Sports Attire Duffel Bag product line with two stylish gym duffel bags with features fit for the active lifestyle.
Succeed with Modern Gentleman Bags from Krimcode
Success starts with visualisation. Once you can see yourself in a place of success is when you can truly pursue it. Krimcode aims to be your trusted bag to carry that vision with you.
Visit our shop to view the entire selection and become part of the Krimcode community today!