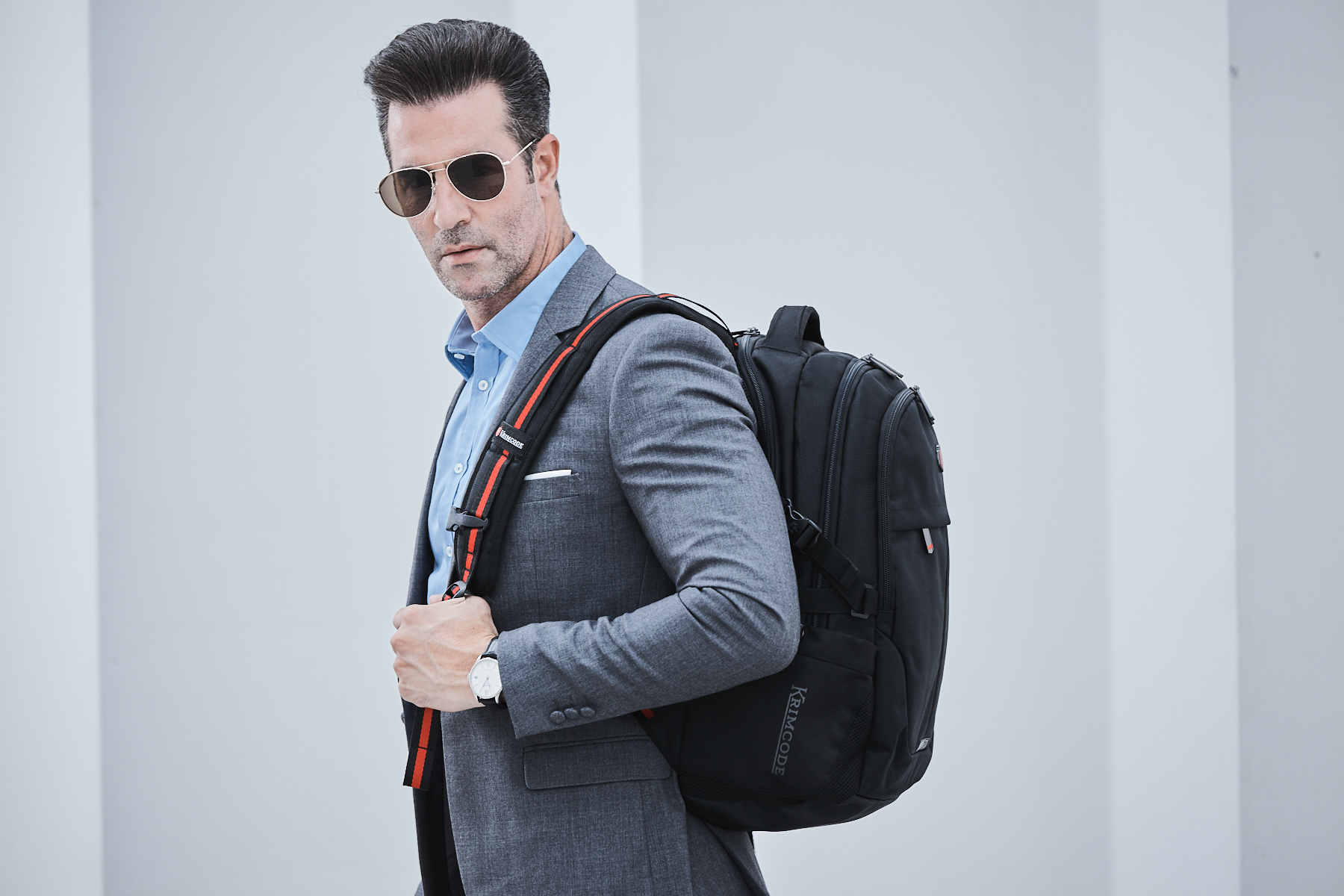 Krimcode is more than your average lifestyle bag brand for modern gentleman style. The brand's story is inspired by the knight's code, one of honour and pursuit of excellence. While the traditional values of courtesy, loyalty, and dignity are the foundation of how a man should be, Krimcode has set itself to reinvent the idea of men's lifestyle by upholding the values of a modern gentleman.
What is a Modern Gentleman and Traditional Gentleman
Chivalry vs. Respect
The traditional gentleman is stuck in the concepts of holding the door for women and offering their coats to them when the temperature drops. The chivalry code is based on the courteous behaviour of a knight who treats a lady as if she were a damsel in distress. Traditional gentlemen may see this as something that needs to be preserved. However, the dynamics have shifted over the past couple of years. Letting chivalry die may be what is needed for the modern gentleman to uphold an even more important code: respect.
The modern-day gentleman shows mutual respect for those around him regardless of status and gender. He sees strength in kindness and chooses leadership over asserting authority. Etiquette is still put on high regard, however, niceties are not solely exclusive to women alone. Respect for the elders, the youth, and his fellow peers is something that the modern gentleman honours as well.
Fighting for Glory vs. Accepting Responsibility
Just like the knight, the traditional gentleman works towards making a name for themselves in the world. They look for a stamp of approval from superiors and strive to be the envy of their peers. While a competitive nature isn't purely something to be frowned upon, the objective to rise in status solely for acceptance and praise is not enough to attain personal success.
A modern gentleman's objective goes beyond valour or fame. He takes the lead and accepts responsibilities for the betterment of his team or the community around him.
Striving For Perfection vs. Reaching For Success
Perfection is a quality that leaves no room for error. This puts a great amount of pressure for men to not fail in everything they do, which may contribute to an unhealthy mindset.  While there is still the need for men to rise above and take charge of their own life, there is certainly a toxic aspect of constantly attaining a perfect standard.
This way of thinking is something that the modern gentleman leaves behind.
Instead, he envisions success and reaches for it while acknowledging the risks that he has to take. He accepts the possibility of failure and recognizes that the pitfalls are simply part of the journey towards achieving his goals.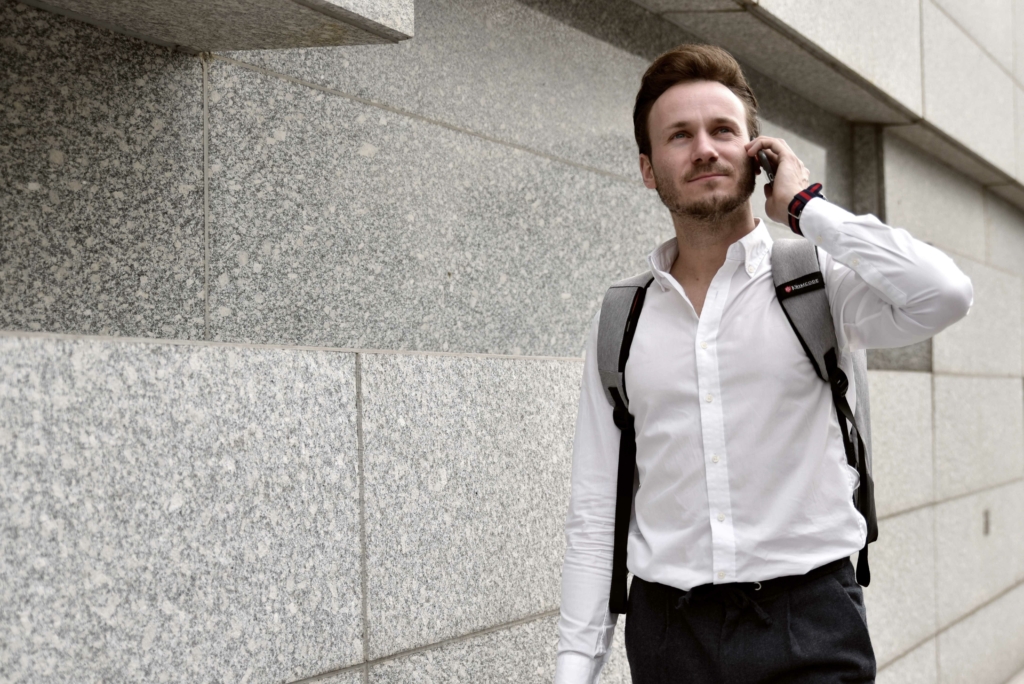 The Modern Gentleman Style
When it comes to personal style, the modern gentleman dresses to fit the part. Just as a knight never goes to battle without armour, the modern gentleman would never just put on a shirt and call it a day. What sets him apart from the everyday bloke is that he takes the time to make sure he presents himself in a way that expresses his ideals in life. He plans out his look according to the dress code, whether it be at the office, a networking event, or a simple trip downtown.
Styling yourself for success doesn't necessarily equal to wearing a suit on a daily basis. It's mixing the right buttoned-ups to pants or wearing the right amount of accessories to compliment the entire look.
10 Modern Gentleman Style Quick Tips
1. Dress with Purpose
Putting on clothes is not just something the modern gentleman has to do out of necessity. In order to match the driven nature that you have, you need to dress for the type of look and feel you're going for on any day.
2. Hair. It's part of the Look
Your hair is what frames your face and is often something that people notice more often. Try to keep it sleek and clean for the most part. A messy hairdo doesn't always look good on everybody, but a clean nice cut never fails to impress anybody.
3. Fitted is the Way to Go
There is almost nothing less flattering than clothes twice your size. No matter what frame and build your body is working with, clothes that fit are always more flattering. But fitted doesn't always necessarily mean skin-tight. When finding clothes that fit, make sure that the shoulder seam hits the outside of your shoulder and your slacks are two fingers looser than the fit. The general rule of thumb is if it doesn't frame your body, it isn't your size.
4. Own the Basics
The modern gentleman has staples that he can play around with. See if you have any of the following:
Plain T-shirt
Denim/Black jeans
Tailored blazer
Fitted slacks
Dress socks
Solid coloured necktie
White Button-down Shirt
You can also consider owning one or two patterned button-downs just to have for the appropriate occasions.
5. Go for Classic Colours
The most classic colours to have are neutral tones: white, black, grey, and solid earth tones. These colours are much simpler to mix and match. But while it should make up for most of your
6. Dare to Accessorise
Watches, sunglasses, pocket squares and more. Don't be afraid to incorporate these must-have accessories to different looks. Sometimes it's these little details that can accentuate your entire outfit. Just be careful not to overdo it or force it to work. Strategise. You wouldn't wear sunglasses on a dinner date (because the sun's not out).
7. Let Your Confidence Shine Through
Confidence is often what sells an outfit more than the actual style you set to achieve. Don't let your clothes wear you.  If you're not confident in how the way you look, then it's probably time to switch things up.
8. Keep it Simple
A clean and classic look doesn't need to be loud or over-the-top. Great style doesn't need to be flashy. Simplicity can go a long way, especially that
9. Quality is King
Think of your clothes and accessories as an investment. Quality-made items will cost you a good sum of money, but it's worth spending more if you get more use out of it in the future. Plus, the quality shows when you put them on. The gentlemen know cheap modern gentleman suits when they see them.
10. Take a Bag with You
Bags are one of the most essential and practical accessories that you should bring with you. Take note that they are also part of the entire outfit, so match them accordingly.
How to Be a Modern Gentleman: The Krimcode of Honour
Just as a knight requires the best weaponry, the modern gentleman needs the right tools and accessories for his journey towards success. Krimcode is a lifestyle bag brand that embodies the ideals and values with a selection of bags that complement his modern gentleman style and dress code. Have a look at the collections suited for the man of your style in the Krimcode shop.