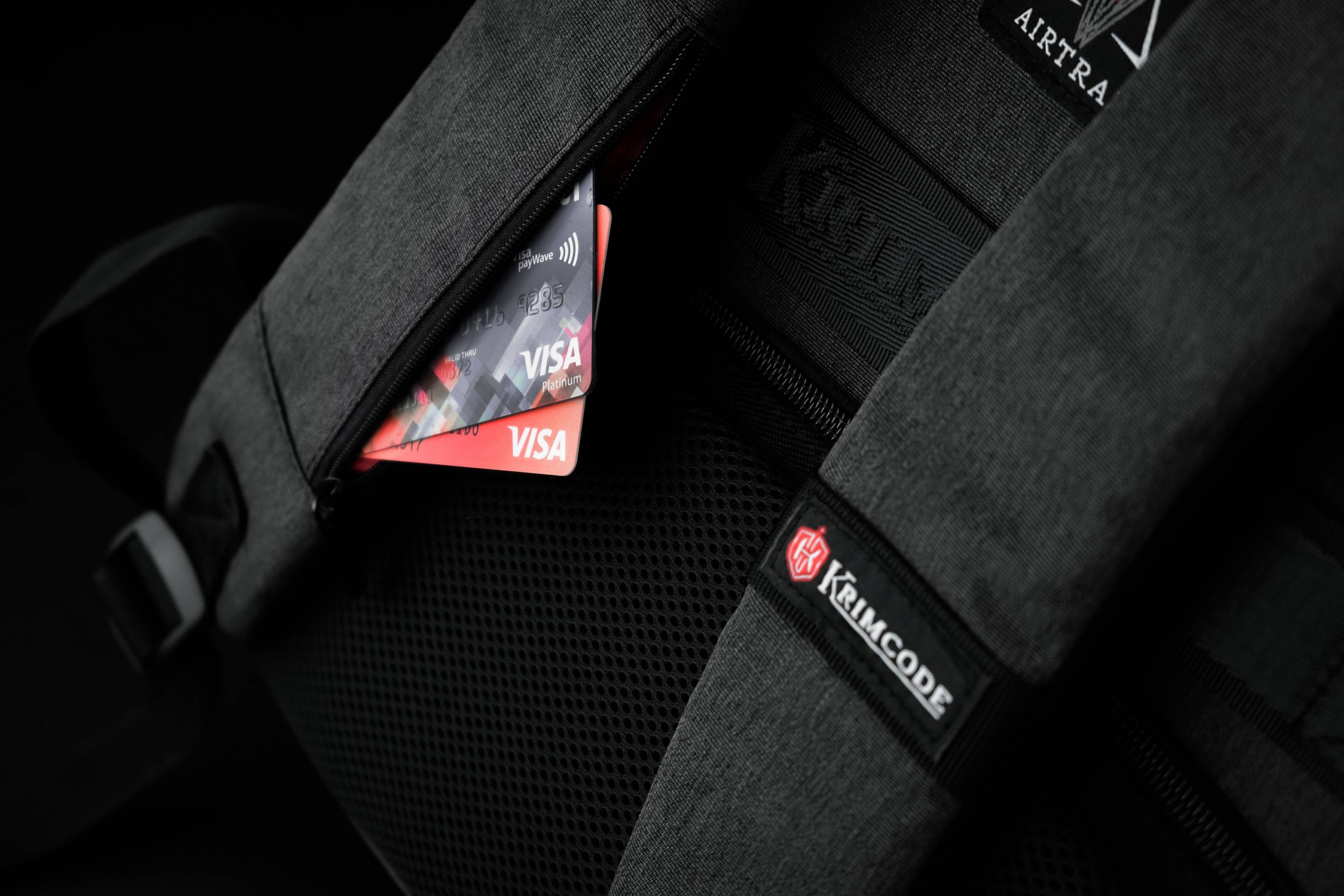 Why Should You Consider Getting an Anti-Theft backpack? Every day, numerous pickpocketing incidents occur around the world. Wallets, bank cards, laptops, tablets, smartphones are high added value items targeted by pickpockets. Public transport, low-traffic streets, and late hours are conducive to this type of theft.
When this happens, it is so painful, you feel sad, revolted, and very helpless, then the moment comes when you have to redo everything: the papers, bank cards, it is long, tedious, and sometimes it can be expensive! Take action! Protect and secure your belongings by adopting an anti-theft backpack.
But to protect your personal belongings well, you have to choose the right anti-theft backpack, the one that meets your needs. Before any purchase, you must ask yourself the right questions: Do you need a bag? What are you going to transport? Do you travel often? Do you take public transport every day? Do you come home at night?

What is an Anti-Theft Backpack?
An anti-theft bag looks like a small "portable safe." With its deliberately clean style, it doesn't seem to have zippers or pockets. So, where are they? They are hidden to deter pickpockets from preying on your backpack!
Made with very resistant and water-repellent materials, they prevent lacerations. All these features make this backpack an impregnable fortress!
What are the Characteristics of Anti-Theft Bags?
Secret pockets
Too many hidden pockets are the size of an ideal anti-theft backpack. They are full of zippers and hidden pockets to put our valuable belongings like money, passport, or expensive jewellery. It makes it difficult for pickpocketers to loot as they are difficult to find.
Water resistance
Trips can be unpredictable. The weather might change, and you might face rain, snow, to name a few. The water-resistant backpacks are the best solution to it.
Notch-proof fabric
Anti-theft backpacks have a polyester fabric, which prevents thieves from nicking the material and stealing something from you. It is a mandatory feature that any anti-theft bag must have.
Heavy-duty zippers
One needs a secure backpack that won't open easily. Opt for a durable zipper that doesn't get caught. The one that perfectly protects your items.
What are the Advantages of an Anti-Theft Backpack?
Comfort: An anti-theft backpack is light and comfortable so that you won't damage your back if you have to wear it for a long time. Some even have extra padding for the shoulders and back. The materials used (oxford and polyester) will allow your back to breathe and stay dry during long trips when you are travelling.
Easy Access: Thanks to high-quality zippers and pockets, you will be able to easily and quickly find all your personal belongings in your backpack.
Durable: Anti-theft backpacks have a material (polyester) that is highly notch resistant and known to last over time. So, once you invest in a high-quality anti-theft backpack, you can count on it for many years to come.

What to Look for When Buying an Anti-Theft Backpack?
Security
As the name suggests, any anti-theft backpack should prevent thieves from attacking your bag. Therefore, anti-theft backpacks have hidden pockets. In addition, some also use RFID blocking technology and thus, prevent thieves from stealing money electronically from your cards, for example.
Pouch
Before purchasing an anti-theft backpack, you should check whether you have enough space to keep your passport and documents in a safe place. Some anti-theft backpacks have special shock-proof pockets for your laptop and other sensitive mobile devices.
Design
Your anti-theft backpack should be light, functional, stylish. It should be of medium size so that it does not become uncomfortable on your back. It must adapt to your needs: if you take your pc to work, opt instead for a padded bag. On the contrary, if it is to visit or go to a restaurant, choose a wearable backpack at home. Shoulder with beautiful fabrics or leather details! So you won't feel like you have to hide it or justify yourself! Feeling protected is good, but you also have to feel good wearing it!
Special features
You can find several backpacks with cool extra features, some with a USB port allowing you to connect your mobile phone to a power bank inside. Others come with a special small insulated pocket to keep fluids or medications cool. Either way, keep in mind your needs and the usefulness of its little extras!
Which Anti-Theft Backpack to Choose When you are a Woman?
Of course, anti-theft backpacks resembling capsules or mini safes are convenient, but when it comes to style, that's not it, especially when you're a fashion victim! Impossible to go out to restaurants or nightclubs with a capsule backpack. Don't worry; we have the solution.
Some backpacks combine safety, comfort, and elegance. While they may not be as effective when carrying a computer or tablet, they do have the advantage of keeping your belongings safe and stylish.
These backpacks can be worn every day, and when travelling, they are very chic and go with all your outfits, whether casual or more dressy! These backpacks are adaptable and can be worn in three ways: on the shoulders, across the body, or simply by hand. You decide; however you want!
The Main Characteristics of this Elegant Anti-Theft Backpack:
Safety: They were designed so that they don't have a visible zipper on the front, so no one can try to open it and get hold of your things!
Practical: These anti-theft backpacks all have a hidden closure at the back, giving access to a large, well-organized space thanks to its various compartments.
Capacity: Despite their small size, they have a large storage capacity, in which you can easily slip a 13-inch computer, i-pad, magazine, wallet, phone.
Comfort and elegance: Very light and quite comfortable, they will not hurt your back if you have to wear them all day or all night. Designed to be pretty and chic, you will feel beautiful and confident when carried on your back or shoulder.
Quality: Made of waterproof (oxford or imitation leather) and extremely resistant (polyester) materials, they are resistant to humidity and lacerations.
Don't hesitate; buy an anti-theft backpack as soon as possible to feel safe when taking public transport or travelling. Your belongings will be protected from pickpockets!