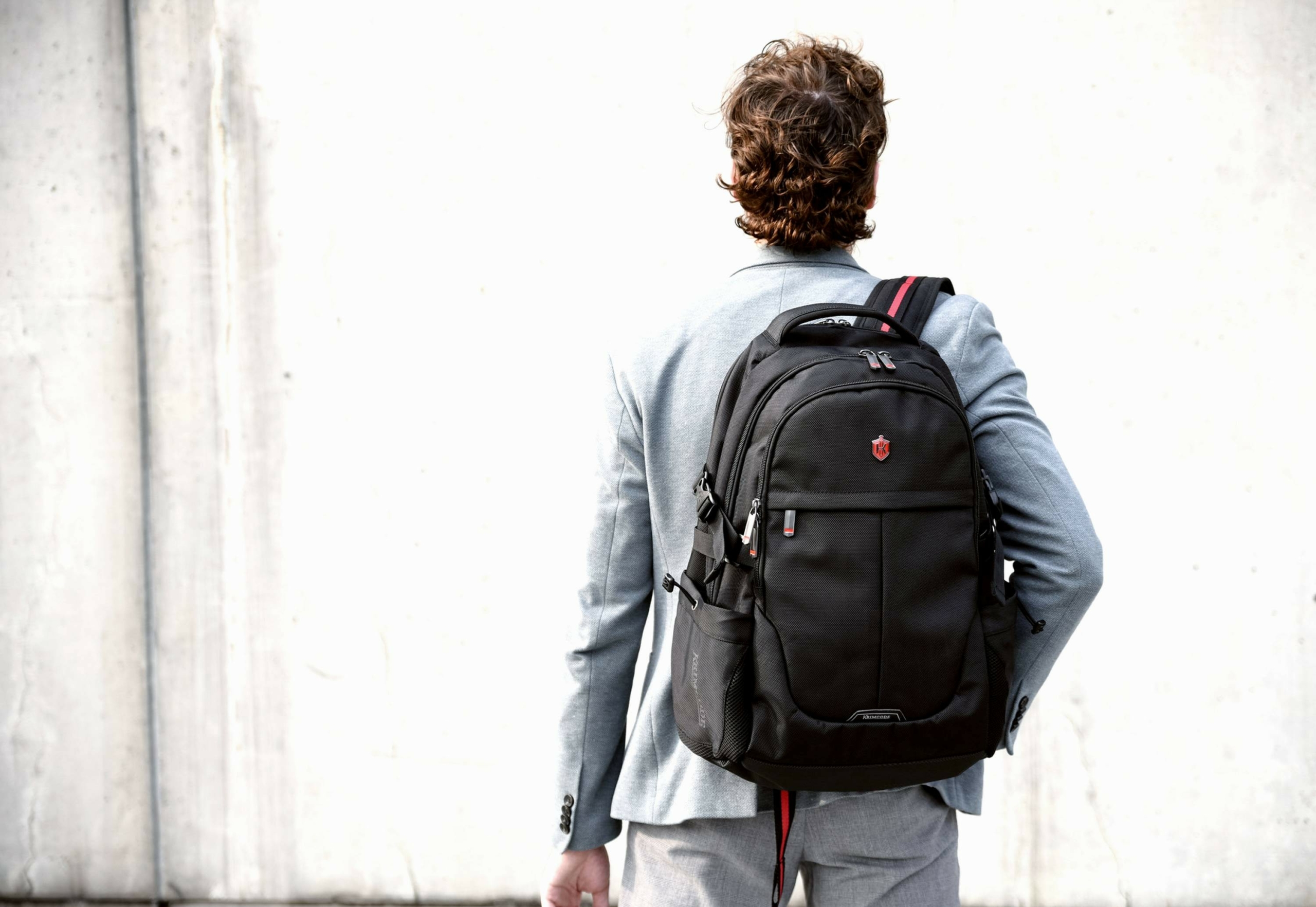 Commuting is a big part of the life of city-dwelling netizens. Convenience is a big deal for the modern commuting individual. Businesses are being born catering to convenience issues surrounding commuting. The Commuter backpacks are a solution for making your daily commute comfortable, efficient, productive, and convenient.
Commuting can take different forms. Current choices of commuter backpacks are based on the following categories of means of commute: private vehicles, walk, and public commute.
Keep reading this article to make smarter choices while choosing a backpack for the way you commute.
Importance of Choosing Commuter Backpack Based on the Means of Travel
Western Europe is home to diverse forms of commuting. The average commuting time for employment for people in the EU is 25 minutes. According to this post in Bloomberg, while the percentage of people preferring public transport varies from country to country, it is currently on a rise. Both of these are important statistical observations for the commuter backpack brands. Why is that?
The way you commute determines your requirements from your commuter backpack. A cyclist would prefer a different backpack for commuting than a person who prefers public transport. For the cyclist, comfort and ventilation are important, while for the public transport commuter security and accessibility are important. You have to live as your surroundings demand.
If traveling to the gym in your personal car or rushing for the next train to work is your daily jam, which backpack would you choose? If you are thinking, "I only have one backpack", then it is time to go shopping and you need to read this article.
A backpack is a symbol of your identity, stature, and personality. It carries content that gives you and your activity the authenticity and credibility it deserves. It's about making impressions, statements and about being confident and comfortable.
Commuting Via Public Transport
Public transport commuters are on the rise as we read earlier in this section of the article. It is getting much more congested by the day in means of public transport. Hence, as a public transport commuter, the first thing you would seek is an optimal design. This feature, along with durability and functionality, plays a key role in deciding the right pick for you.
Design plays a major role in determining all the features a product has. It also leaves impressions about you on the onlookers. Therefore, essentially you pick a formal but elegant, and purpose-driven backpack for commuting to work. At Krimcode, we excel at designing the best commuting backpacks needs of professionals. We seek a perfect blend of functionality and style to elevate your professional appearance, and overall confidence and sharpness.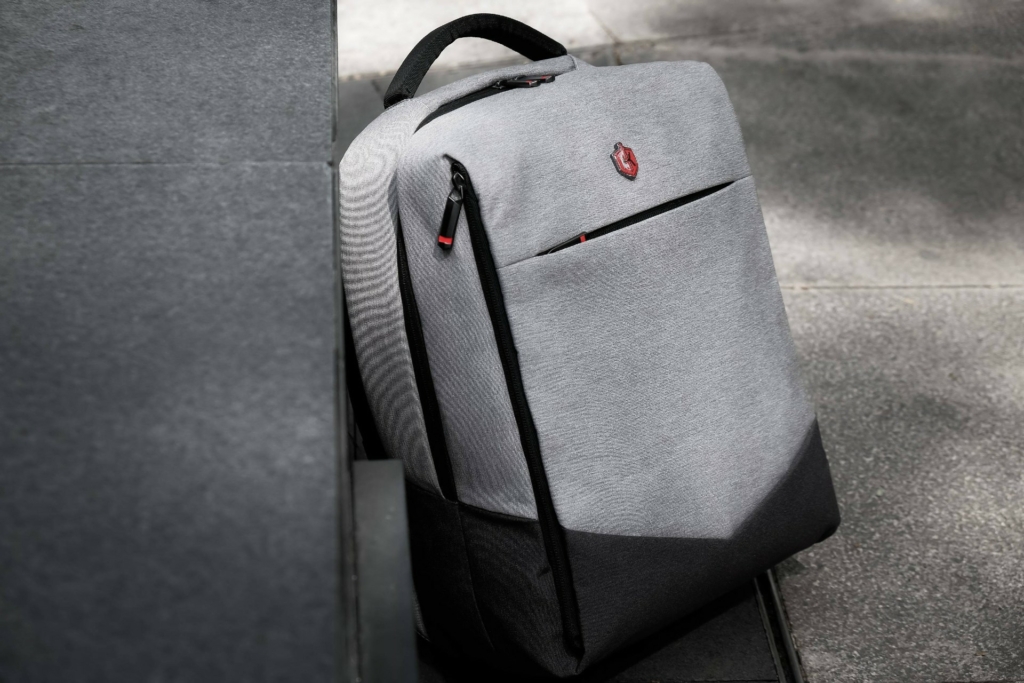 Krimcode Business Formal Backpack (Modern Light Grey)
Austerity and sharpness bleed from the design of this backpack. Consisting of one main middle compartment, two side pockets, a front pocket, and a USB charging port, it is optimally designed for the professional in you. It consists of sleeves and pockets for carrying notepads, iPad, laptop, sunglasses, umbrella, and water bottle, all at once.
Get Ready for the Tournament
One of the main factors that matter to any sportsperson is confidence. Confidence of carrying the best gear or being with the best coach or just being surrounded by the best accessories.
Professionalism in sports is highly respected. Krimcode' Sports Attire Duffel Bags boost that feeling of professionalism in you. It has a ventilated compartment for carrying your dirty, sweaty shoes and tees. A bold and clean minimalistic impression of these bags leaves your critics turn. You can hang it over your shoulder or over your back as a backpack. Krimcode just won't let your aspirations down.

Cyclists
If you are a cyclist, then the best bag for commuting to work for you would represent an ergonomic design. You would need something which sticks to your body, has space for your essentials and at the same time is made with durable and water-resistant materials. Such a commuter backpack would need a sweat-absorbing mechanism and good ventilation.
Krimcode has a great product, which perfectly fits the above description.
Krimcode Business Formal Backpack (Modern Dark Grey)
An elegant professional look comes with this great ergonomically designed product. Built with K-Tech fiber, it is water-resistant and provides a 180-degree opening feature for quick access. It has shoulder pockets, which are used to hold credit cards and Ids.
Attending a Conference in a Different City?
We know how tiring the travel before a conference can be, the luggage, the jet lag, the Uber rides, and the frequent constant checkpoints. These can deeply affect your participation, especially if you are one of the keynote speakers.
At Krimcode, we design bags and backpacks for commuters keeping your success in mind. Our Business Attire Duffel Bags have rich interiors and exteriors. Each of these has a laptop sleeve and also a sleeve for tablet devices, which is rare to find in duffel bags. It is fairly easy to stack them on a suitcase and use them as cabin baggage.
Pedestrians
As a pedestrian, I would prefer a commuter backpack that is comfortable to walk with. I know you would too. Something, which fulfills the purpose of keeping your important contents safe from snatchers and rain.
Hence, as a pedestrian, the first thing you would seek is secure, hidden pockets. A street-friendly design, designed for a pedestrian like you. Something, which serves its purpose and at the same time does not dull your professional appearance.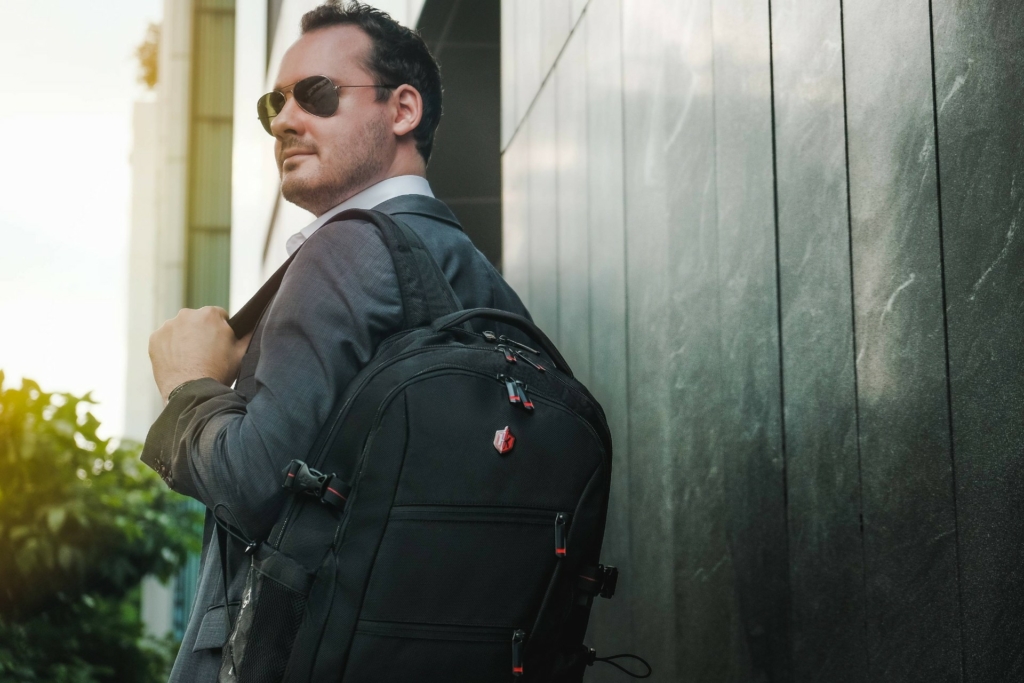 Krimcode Smart Casual Backpack (Double Front Zipper)
The padding on this stylish and professional makes it highly recommended to the pedestrians commuting to work. A hidden pocket at the back is thoughtfully put, keeping security in mind. While highly spacious with two large middle compartments, it has pockets inside the compartments for a neat organization. It sports an earphone slot for safely listening to music, while you walk towards success. Many other exciting features make this backpack a comfortable pick.
Convenience is Commuter Backpacks
The best backpack for commuting to work would be one that makes you feel confident, comfortable and at the same time make you look sharp. The ability to hold all the required contents in an organized fashion is essential, so is providing security where needed.
No matter how you look at it, commuter backpacks are becoming an essential commodity. They have made our commuting convenient and comfortable. They have rid us of all the hassle, which was associated with our bustle.
Note: If you wish to choose your backpack according to your activity, then read our article on that here.