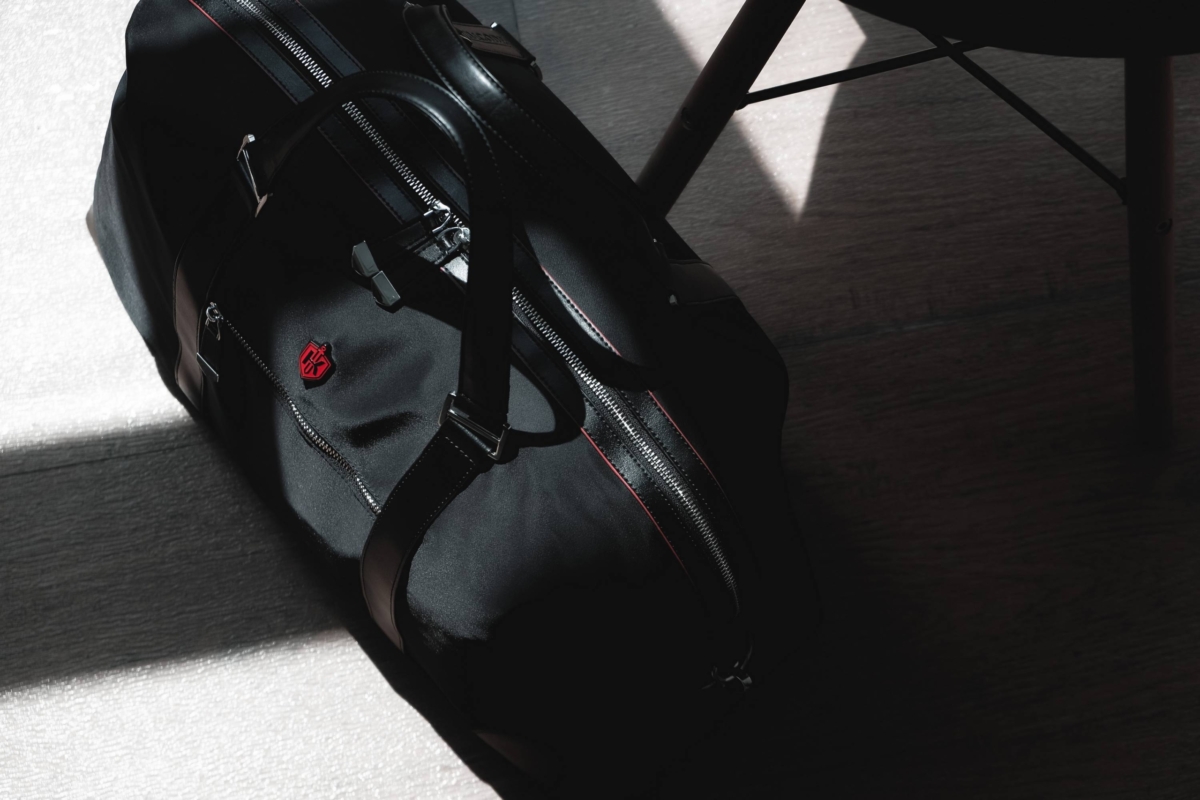 Most travellers love a duffel bag as carry-on for the trip. The reason behind it is probably the shape and size of the duffel. It is a tote that fits well in a small space by compressing it or congesting it.
This easy-to-carry, loved bag is a convenient bag for most travellers. People who are new bees for a duffel shall choose the right duffel bag as carry-on. Though, the right duffel bag choice varies from a person's perspective and liking. But there are a few pinpoints to take care of.
What is a duffel bag?
Duffel bags are usually long cylindrical. They are compact enough to fit under the seat or in the overhead storage area. They are of a fabric, which makes them soft, smooth, and convenient to carry.
Duffel bags are available in various shapes, formations, colors. One can carry a duffel bag as a carry-on and as a backpack. They are ideal as gym bags, sports bags, carry-on luggage on the plane.
Duffel bags for the varied purpose have different orientations. That makes it ideal for use as per our wish.
Can a duffel bag be used as a carry-on?
YES DEFINITELY! Duffel bags as carry-on is one of the most popular ways of using a duffel.
Although varying slightly by a few centimeters from one company to another, it is common to see the accepted format around 55 cm x 40 cm x 23 cm (including the handle and the wheels) as much for domestic flights for international flights.
The size allowed for hand baggage is smaller than checked baggage and will often be measured with a measuring instrument directly at your airline's service counter at the airport. It is, therefore, necessary to validate the format and weight allowed for hand baggage via the baggage policy of your carrier.

Duffel bag over suitcase?
Duffel bags over suitcases might not be the ideal choice. But, it gives the flexibility to convert it into either a carry-on, a tote, or a backpack. It is the versatility that a duffel bag offers but not the suitcases.
We can easily convert the duffel bag from a carry-on to a tote or a backpack. It is the bag we need at the time we need. Also, as the duffel bag is made with soft fabric, storing heavy or uneven-shaped materials can be done efficiently. On top of that, it is a lot lighter than a suitcase which is an important factor when being restricted by weight limits while traveling by air.
The bag assumes the shape of the thing inside it. It makes a duffel easy to carry. It allows a comfortable and hassle-free carrying of bag.
Advantages of using the best carry on duffel bags:
They are spacious: You have enough space to put all your essentials in a duffel bag. Storage is quite essential while packing for trips. It is one of the prime reasons to opt for a duffel bag on trips.
They are fashionable: Stylish bags are something everyone wishes for! Which bag could be more stylish than all convertible duffel bags? Almost none. Duffel bags not only provide versatility but also add a fashion component to your look.
They are Flexible: Thanks to the soft fabric like nylon used in manufacturing a duffel. This soft fabric makes the bag smooth which can be easily fit into any smaller space.
Easy to clean: It is easy to maintain a duffel clean. Scrub with a piece of cloth after emptying the bag, and it is as clean as before.
Maintain a professional look: Duffel bags have an elegant look. They add up to your personality while you are carrying them. If you wish for a professional look, use a duffel. You can use it at an airport or a formal day off.
Travel light: The fabric used in manufacturing a duffel bag is lightweight. Thus, the weight of a duffel bag is less compared to other travel bags. But it offers the same capacity as other suitcases. There is a range of capacities to choose from for a duffel bag as carry-on
Tips to choose the best carry on duffel bags:
Durability, safety, and versatility
Traveling is often very active. From the first airport shuttle to packing up before going home – your piece of luggage is by your side to support you on your journey is a must. It also includes the inevitable wear and tear that every trip brings with it (we keep an eye on you, dear baggage handlers!).
Make sure that your carry-on duffel bag is durable to withstand the wear and tear of travel.
The bags with compression side panels compress our belongings to protect them. Versatility is a multi-purpose use case scenario.
Weight and Volume
The duffel bag must have minimal weight without items in it. With essentials, it shouldn't exceed 20% of your body weight. The lighter the carry-on, the easier and convenient it becomes to use.
Consider factors such as how long is the trip? Is there too much equipment or not? It would help decide the volume needed to store the items. More need requires more volume.
Carry Options
Duffel bags are available in many forms. How you wish to carry it defines the type of duffle bag.
Duffel bag as carry-on: This option is similar to carrying a suitcase. There are wheels attached to it and a handle to drag it.
Duffel bag as a backpack: Two shoulder straps help carry the duffel. Additional hip and chest straps are to balance the load and distribute it equally.
Duffel bag on a shoulder: A shoulder strap helps carry the duffel. Opt for this carry option when using a duffel as a gym bag or sports bag.
Choose the best duffel bag as carry-on and gear up for the trip. Be clear with the carry options for a duffel. And I assure you, it will suit your personality and give you a professional look. After all, a duffel is a bag everyone loves.