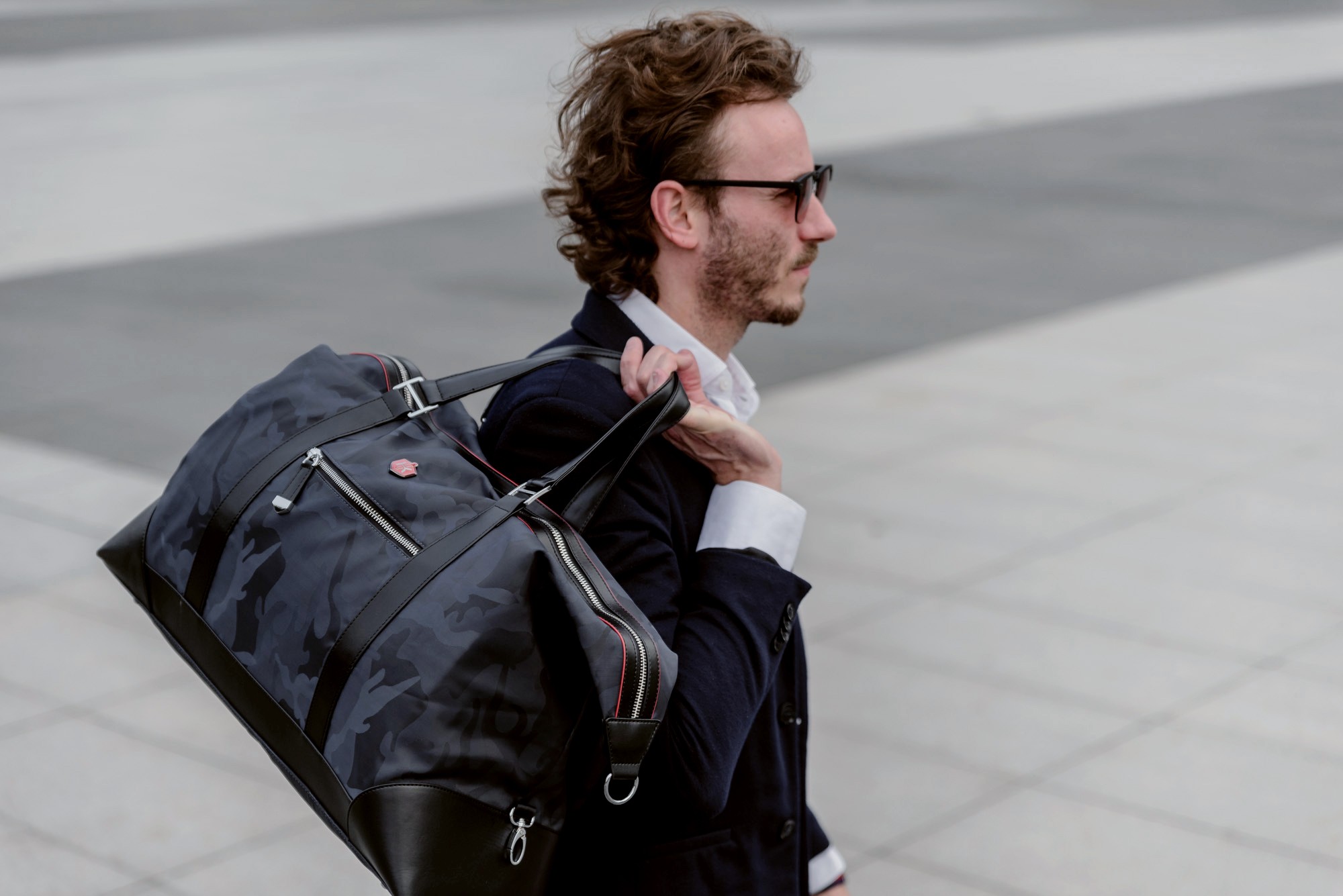 Since time immemorial, our ways to survive and succeed in our career endeavours most of the time require being mobile in many ways. From the religious steaming of formal suits and dress shirts to packing all the essentials with the right business travel bag, travelling outside the city and abroad are usually a norm required by companies for several important reasons. And it has always been a common practice around the globe not just for decades but also for centuries.
While a good light backpack comes as the most convenient and popular personal travel bag for the daily basic needs, a good old classic duffel bag on the other hand expands the traveller's ability to reach more places and ace a business trip without creasing the chest and shoulders of their suit jackets.
Either for expanding businesses, site, and office visits or for just a quick visit to a family member outside the town, a plain and neat carry-on duffel bag seems to complement a wider setting and outfit for more occasions.
However, because of these usual circumstances, some travellers and business professionals are still sometimes experiencing the dilemma of choosing the right business travel bag for either a long business trip or for just a quick meeting abroad.
In this case, for both long and quick trips, there are several reasons why the duffel bag stands out as still the best business travel bag ever invented.
Why The Duffel Bag Is Best Carry-On Business Travel Bag
For a business travel bag, simplicity is still the best form of sophistication
As many thinkers and artists have claimed in the old times, the best state-of-the-art pieces of work are the simpler ones.
Too many pockets, details, and colours for a travelling bag are not what a busy professional needs for his series of fast-paced always-on-the-move lifestyles.
A carry-on duffel bag with a minimalist design effortlessly combines the elegant simplicity offered for a well-dressed man and the toughness of a classy rugged double-0-7 tasked to save the world.
For striving modern professionals who have travelled numerous times in both domestic and international flights, they have already learned that the tricks and hacks of packing fast are really simple: It is all about organising all the basic necessities in one simple place –and that one practical vessel is the duffel bag.
Like how the cowboys in the old American Frontier drink their whiskey, our modern business gentlemen want their essentials packed and served fast and neat.
A travelling bag that's big enough for what's needed, but too small for anything that will slow you down
"Less is more" as they say. The more you learn about the things you need for a trip, the fewer things you need to hoard inside your bags for business travel. This bright idea of packing light is just one of the most practical ways of increasing your mobility.
Since most business travel duffel bags are usually lighter compared to other bags, it makes them the best business travel carry on bag since it would not add much to the weight limit of airline standards.
The duffel bag includes a main compartment that has a relatively significant amount of space that ensures the essentials packed are not too excessive to slow you down, but not too few to feel incomplete and unarmed enough for the trip's purpose. It is categorically the ideal gear bag that would take you from one place to another.
From the trenches of the great war up to the concrete jungle of the business community, the reliability of the duffel bag as a business travel bag has predominantly outlived the series of trends, fads, and popular fashion bags.
Krimcode's Business Attire Duffel Bag
With its carry-on size, capacity, and durable fabrics, the whole function of Krimcode's Business Attire Duffel Bag goes beyond purpose and lifestyle. It becomes the gentleman's colleague and business partner. An ally that helps you accomplish your goal for the day.
This business travel bag's simple, neat, and straightforward design embodies the traits of a courageous protagonist swimming against the currents of crises –consistent and undaunted.
Krimcode's Duffel Bag wears a badge of honour and a kind of presence that shows a stable character, like a man who knows what he wants and what needs to be done.
Its three distinct colours of Black, Blue, and Blue Grey Camo offer a moderate amount of freedom for different kinds of professionals and aspiring ones to express harmony based on their sets of wardrobe. They are a subtle variation that is still in line with their common purpose: to be a reliable stylish gear bag.
1. Krimcode's Business Attire Duffel Bag in Black
The Black Business Attire Duffel Bag shows a more formal and sophisticated approach for a man with a steadier personal style. It suits any gentleman who maintains a certain posture and attitude that does not need to shout his prowess and outstanding abilities. By staying true to its plain and direct-to-the-point design, the Black Business Attire Duffel Bag is an excellent business travel bag for men that never compromises.
2. Krimcode's Business Attire Duffel Bag in Blue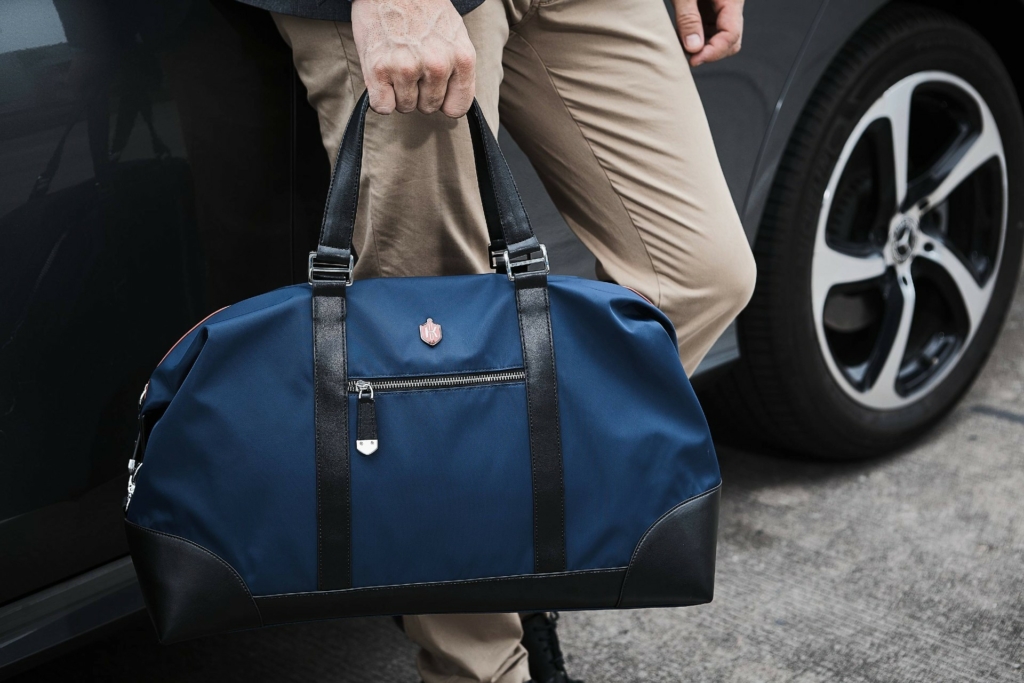 For the gentleman who knows how to play a good balance of being relaxed and yet still outstandingly formal, Krimcode's Business Attire Duffel Bag in Blue effortlessly hits the right notes. It sets a friendlier mood that allows the gentlemen to end a successful presentation on time so he can pack his suit in this blue duffel and pull out his swimming trunks and head straight to the beach. Its formal design is somehow toned down by its colour variation to provide a little room for casual occasions.
3. Krimcode's Business Attire Duffel Bag in Blue Grey Camo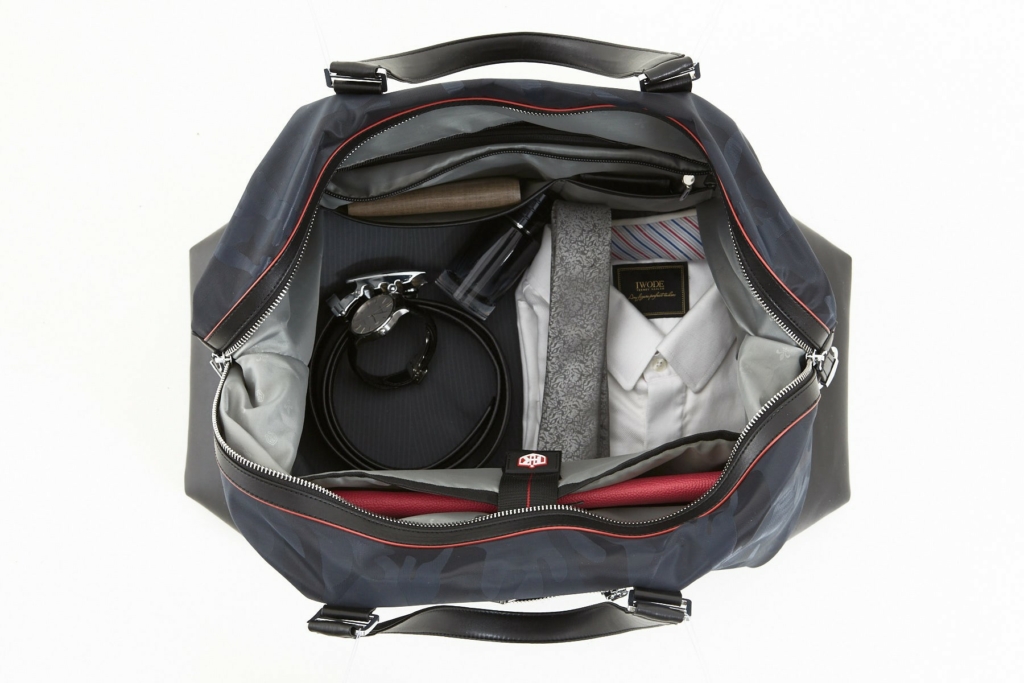 The quintessential business travel bag for a man on a mission, Krimcode's Business Attire Duffel Bag in Blue Grey Camo bags 1st place for this category. It is undeniably meant to be worn with a wider variety of personal styles. The Blue Grey Camo creates a serious personality that does not intimidate. It rather reveals an edgier aesthetics that does not ruin its formal aspects. Because of its mild camo pattern and colour variations, it makes it more versatile and adventurous at the same time. It is indeed a perfect companion for business trips, vacations, and a daily office duffel bag.
Duffel bags are more than just business travel bags. From packing your daily office essentials to unpacking casual clothes worn from a long vacation, duffel bags indeed serve as an ever-reliable vessel that encapsulates memories that stick to any man's adventures. A good old classic duffel bag is a part of life and will always prove its resilience forever.
Feel free to visit our shop to experience Krimcode's Business Attire Duffel Bag and choose the best colour for your wardrobe!
Read more product highlights in our blog.