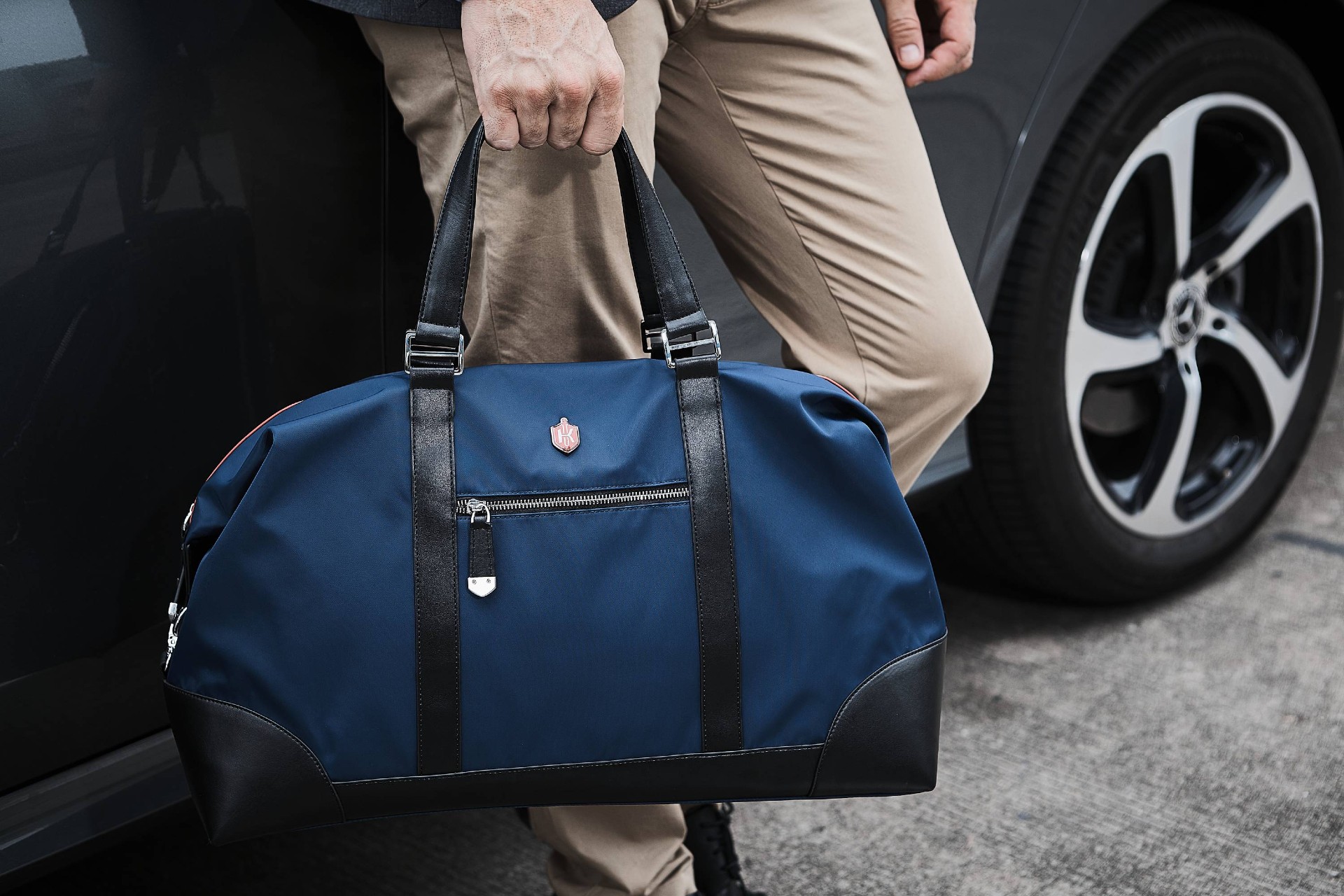 Creating a clean and classy wardrobe is one thing. Packing for travel is a whole level of hard. Using a travel suit bag can do all the work for you.
Pack your fine suits or designer dresses in a business travel bag if you want ease of movement while avoiding checked baggage fees. You can opt for a hybrid model that converts from a fold-out garment bag to a stylish duffle for more versatility.
What is a Travel Suit Garment Bag
The main purpose for using a garment bag is for transporting and storing higher-value clothing. This ensures that your clothes are protected and without wrinkles or creases. They also help make sure you're maximizing your carry space while traveling to and from.
Carrying a Travel Suit bag will free up space in your duffel, allowing more room for things like your dopp kit, workout gear,casual dress, etc., while saving a little space for souvenirs.
Businessmen, public officials, corporate executives and employees, and other VIPs typically use travel Suit Bags while on a trip to preserve the clothes they are wearing when attending a big social event or gathering. Recently, these types of bags are also being used by more people, especially those who love to travel a lot.
Compact and well-organized, a tri-fold travel suit bag design is a smart solution for busy professionals on a two or three-day business trip, while an elegant garment weekender crafted in supple leather is the ultimate companion for out-of-town weddings and other social events.
With that, we'll help you in your travel suit bag research with our list of 10 Things to Consider When Buying a Travel Suit bag.
Travel Suit Bag Types
Simply put, there are 3 main types of garment bags to choose from. They include:
Bi-Fold Bags
This type of garment bag folds in the middle for compact carrying. When they fold up, the bottom will zip, tie, or attach to the top so it can be carried or hung as 1 piece. These types of garment carriers are the most commonly available and come in a variety of designs and materials to suit all budgets.
Tri-Fold Bags
Tri-fold bags are incredibly lightweight and so compact that they can be attached to the pullout handle of your suitcase. Typically small, this type of garment bag only holds enough to last you for a day or so, but they can be folded for transit and immediately hang up when you reach your destination.
Rolling Garment Bags
The clue is in the name with these types of bags, as not only do they fold, they also roll! With wheels and a handle, these bags are bigger and heavier than their bi- or tri-fold counterparts but can carry more for longer trips.
10 Things to Consider When Buying a Travel Suit bag
1. Make Sure the Travel Suit Bag you purchase come with a Warranty
It is important that a Travel suit Bag comes with a guarantee that the product will be in top working condition for a certain amount of time. This keeps you worry-free throughout your travel.
There are people who can be rough on their Travel Suit Bag, but a company or brand that has a warranty on their products can support them and assure the buyer that they can withstand wear and tear.
Another advantage in having a warranty is that if the bag gets damaged before the warranty is up then the owner has somewhere to send that bag in order for it to get repaired. He does not have to spend extra money looking for replacement parts.
2. Consider its Spaciousness
Modern Travel Suit Bags can accommodate four to five clothes at a time. Remember not to attempt to overpack it with more than it could carry. Forcing the bag to carry a lot of clothes might lead to stitching breakage from too much tension.
3. Travel Friendly
Bi-fold Travel suit bags are usually larger and could accommodate more clothes. They are a little heavy but wheeled so you can easily move them anywhere. Meanwhile, tri-fold bags are lighter and more compact.
They can easily fit in most aircraft overhead bins. With tri-folds, though, you can only put in one or two clothing pieces. You should always consider how easy it is to carry the travel suit bag. This can save you from regrets and stress.
4. Made from Quality Materials
A garment bag must be made from quality materials. Cheap material tends to crease and/or bend. If the bag bends or creases, that defies the reason you're carrying a garment bag, to begin with.
The material should be thick enough that when the bag is folded in half, it doesn't crease. Instead, it maintains a rounded edge at the fold.
5. Sturdy and Comfortable Handles
Choose a Travel Suit bag that has sturdy and comfortable handles. We do not recommend using a shoulder strap. Carrying a garment bag on your shoulder can cause the bag to bend around the contour of your body.
If you're also carrying a weekender bag on your shoulder, you're making way for a wrinkled mess. Therefore, choose a handle that is comfortable and sturdy when carrying in-hand and forget about draping it over your body.
6. External Pockets
Look for external pockets that allow easy access to personal items when the bag is folded. If you are using it as your carry-on, it's good to have pockets that can be easily accessed. For things like boarding passes, car keys, wallet, headphones, book, etc.
7. Shoulder Straps
Other than being able to be used as a rolling travel suit bag, you should also check if a shoulder strap is available. Rough roughs and rainy season can damage or even destroy your Travel suit bag, to prevent that, you can opt to purchase a Travel suit bag with shoulder straps.
8. Sturdy Zippers
Sturdy Zippers are vital. Check if all the zippers run smoothly before buying any Travel Suit bag. Broken zippers are inconvenient and irritating, make sure you choose a garment bag with zippers made of tough metal or durable plastic.
9. Hanging Loop
Choose a Travel Suit Bag that has a thin, low-profile hanging loop. This will make hanging it in your hotel room easy. Whether in the closet or on the bathroom door a hanging loop will make it easier for you to keep your clothes clean and organized.
10. Wheels or No Wheels
Wheeled Travel Suit Bags are much easier to carry around airports, and fling in and out of cars, boats, and trains. They usually have one main compartment that will hold your belongings with ease, making them the best-loved choice for those who need to take some serious sporting or camping equipment with them.
Duffel bags without wheels are also a strong contender for those looking to explore distant shores as they tend to be lighter to carry. Wheeled or rolling duffel bags can become unstable on rugged ground, causing your belongings to fall or spill. If you're carrying it close to your person, this won't happen.
Combine it with your Daily Krimcode Duffle bag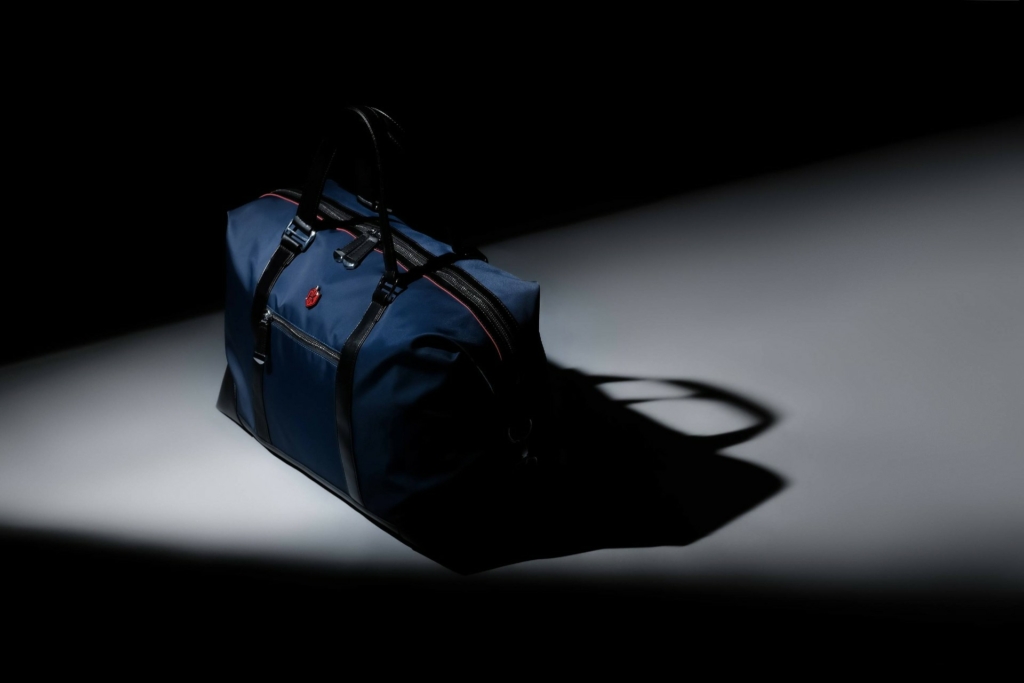 Krimcode Business Attire Duffel Bag
The Krimcode Blue Business Attire Duffel bag is designed for the businessman with an eye for style. Made to blend in with the business formal dress and your Travel Suit Bag.
This professional duffel bag can be used in the office or business trips. The solid blue gives a pop of color to a variety of fashion choices. This duffle bag combined with your chosen Travel Suit Bag will fit your Class, Sleek Business Attire.
The duffel bag's interior includes separate compartments for devices and other essentials making it ideal for professional use. The ample space makes it suitable for travel. Its exterior is crafted with K-tech fabric that makes it water-resistant. The bag also comes with a strap that gives the option to sling it over the shoulder.
Final Thoughts
Once you get these best suit bags for travel, you'll never have to worry about your clothes being folded or creased. The perfect addition to your travel gear.
You can travel confidently in style and with ease with these high-quality garment bags. Add a travel suit bag to your daily Krimcode Duffel or Lifestyle backpack, to maximize storage and style.