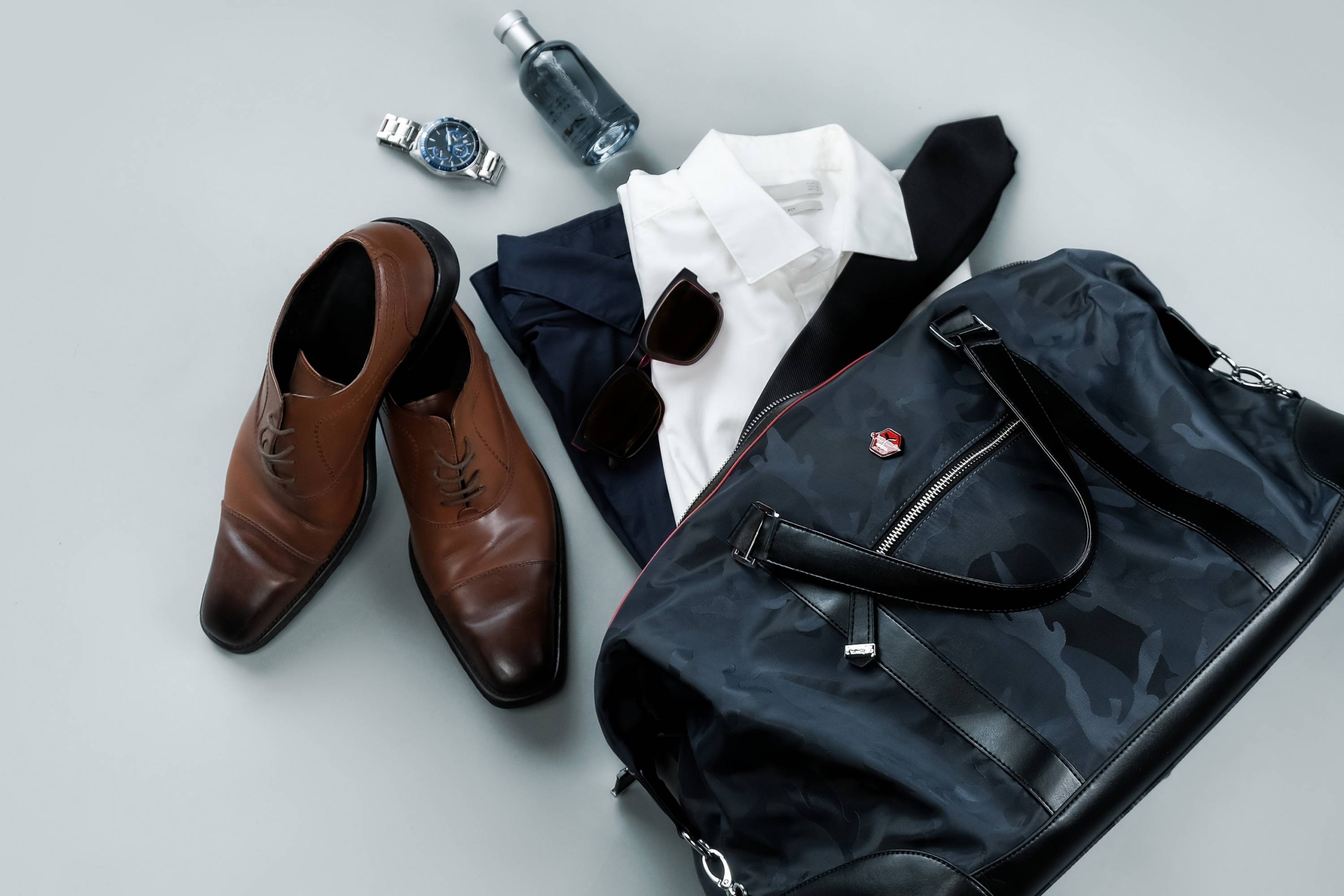 No matter how meticulously you pack your bag for a business trip, you are always bound to forget something or the other. Therefore, a packing list for a business trip is a must.
Is this your first business trip? Are you in thought about the travel essentials you might need? Do you need help to pack for your business trip? You have come to the right place! In this blog, we will be discussing the Travel essentials: Packing list for a business trip.
It is mandatory to maintain an appropriate outfit during a business trip. In today's world, a business meeting is next to impossible to be effective without using the modern technology device laptop. The list of essentials doesn't conclude here.

List of 10 Travel Essentials: Packing List For a Business Trip
Laptop and Charger:
Without a laptop, almost all the business meetings today would have failed drastically. Laptops have become an integral part of business meetings nowadays. From PowerPoint presentation to virtual meeting attendees laptop comes to help. Thus, the first and foremost item on the list has to be a laptop and its charger.
Mobile phone, Tablet, and Charger:
We can say our mobile phone is our soul mate. No matter where we go, our mobile phone accompanies us everywhere. It is a necessity.
Mobile phones facilitate convenient communication. As it is flexible to use over mobiles phones has increased. Thus, do not forget to carry your mobile phone or tablet. Also, remember to pack the life support of a mobile phone/tablet its charger!
Portable Wi-Fi/ VPN:
Portable Wi-Fi/VPNs have become an integral part of digital life. Wish to send an email or check some necessary updates regarding the meeting? All you need is a stable network connection.
Portable Wi-FI/VPN would help to build a strong network connection. One must carry a portable Wi-Fi or VPN while travelling. Make sure the Wi-Fi settings and network used must be compatible with the regional rules.
Pen and Writing Notebook:
Irrespective of technological advancement, some of the traditional methods are never too old to use. Carrying a pen and notebook can be quick access. It is of help to note down the minutes of the meeting.
One can note down all the to be remembered points in it. You can use it for writing the outline of the speech for presentation. A notebook helps you keep organized.
Travel Documents:
Do not forget to carry all the documents related to travel. It is advisable to make a separate bag. It must include the necessary documents for travel such as Passport, legal approvals (if any), Tickets, Hotel reservation slips.
Without a passport, you cannot travel abroad, without tickets, it is not possible to board flights or modes of transportation. You would be required to provide legal documents like health reports or police verification whenever needed.
Business Documents:
You might need to carry documents related to the purpose of the business trip. There might be a need to sign some agreements or a list of a few legal documents/requirements that are a pointer to future deals. Make a folder to carry the necessary documents.
Business Outfits:
Our looks create our first impressions. How well you dress reflects your personality. Pack outfits that suit the occasion.
For a business meeting, the ideal dress will be a blazer or suit for men. For women, it would be a blazer or suit with pants or with a skirt.
Pack number of outfits plus one the number of days of your stay. Do not forget to carry ties, suits, shirts, and pants/skirts, blazers.
It is equally necessary to pack comfortable clothes such as t-shirts, pyjamas, yoga pants, joggers. It comes to use during travelling and non-meeting hours. If there are any chances of a casual informal meeting, you must carry decent casual wear. It includes a t-shirt/shirt with jeans for men, skirt/dress for women.
Pair of Shoes, socks, and a belt:
A perfect look comes when you pair your business outfit with neatly polished shoes, shocks, and a belt matching the colour of your shoes.
Our shoes are quite an exposed part of our outfit. A neat and polished pair of shoes brighten your personality. So, do not forget to pair up your business outfit with a perfect pair of shoes, shock, and a belt matching your shoes.
Personal Care Items:
Perfume, shampoo, oil, lotions, creams, deodorants, combs, hairpins, toothbrush, toothpaste, mouth wash, moisturizer, sunglasses, a watch must be packed separately in a smaller pouch. It is to keep it handy and easily accessible.
Toiletries are to be packed separately in packing cubes.
Necessary Medications:
Precaution is better than cure. It is advisable to keep the medication related to allergies, infection, and regular medication. It helps avoid health issues during travel.
So, here is how to get Travel Essentials: Packing List For a Business Trip.  Apart from these items, one must take into consideration the following points:
The charger used must have a universal adapter. It is to ensure that you don't face issues with charging your device. The reason for this is that the adapter design changes from region to region.
Packing List For a Business Trip
Pack the legal documents and photo identity proof in a neck wallet or add-on purse that is easy to handle.
Carry a reusable water bottle. It would help you from unnecessary waste of money and also help conserve the environment.
Do not forget to carry your wallet. Also, ensure that there are enough business cards with you.
Carry your laptop and tablet in the laptop bag. Place it in a hard case if carrying it in your bag pack.
While carrying any items, make sure they are allowed by the travel authorities.
Pack your liquids in a plastic bag to avoid luggage from being a mess.
Also, carry sanitisers and other sanitary products for safety and hygiene.
Pack only the essentials. Remember, you are on a business trip and not on vacation!
I hope this helps you to pack Travel Essentials: Packing List For a Business Trip. Now get packing! Happy Journey!
Check out the amazing Krimcode Business Attire Duffel Bags in our store.