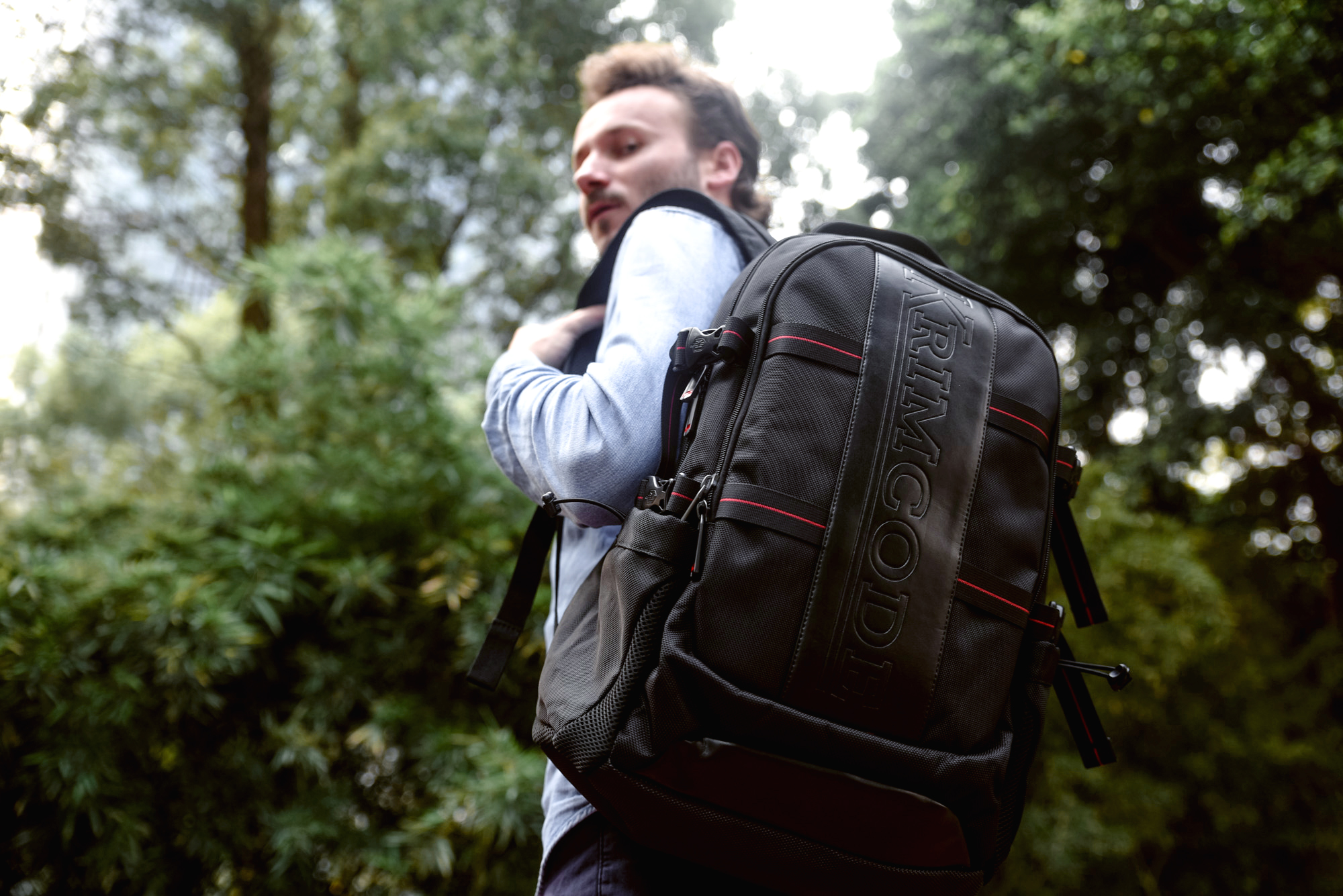 Krimcode's bags are tailored for men who live a well-rounded lifestyle. Take a look at Krimcode's Lifestyle Bag Buying guide for your everyday use!
Lifestyle Bag For Formal and Office Settings
Different offices follow their own dress code, which means there are limited choices when it comes to accessorizing. The go-to bag for most offices are briefcases, which may look professional but have their qualms when it comes to storage. Luckily, Krimcode has 2 lines dedicated to business formal wear that will best suit your needs.
Business Formal Backpacks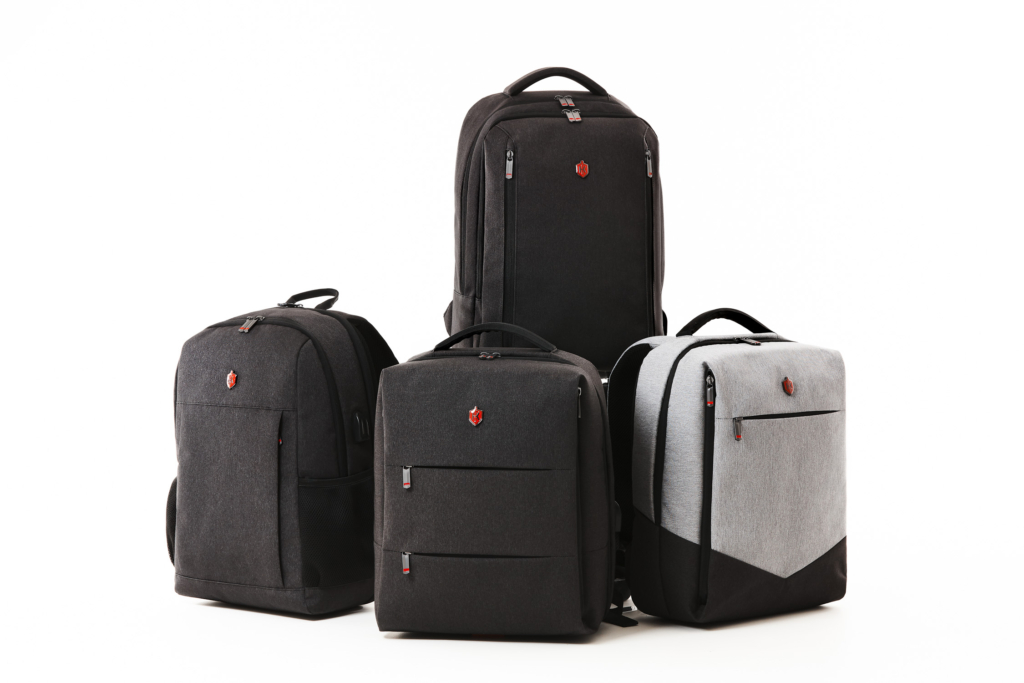 Backpacks are one of the more useful accessories, though it is difficult to find one that can match a suit and tie. Krimcode took on the challenge and formed a variety of business formal backpacks in 4 different available designs. All were given features such as device compartments and USB charging ports meant for the business professional. On top of that, all bags come in neutral tones to complement the suit and tie dress code.
Business Attire Duffel Bags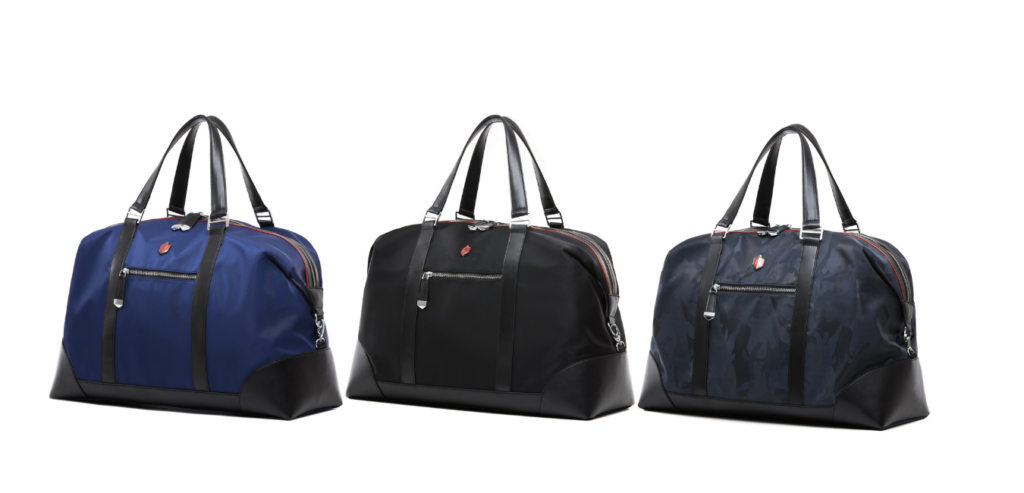 If you're on a strict formal dress code, then professional duffel bags may be the way to go. With leather arm straps and an elegant water-repellent exterior, these duffel bags bring life to a top-class aesthetic that goes beyond what a mere briefcase provide. The line is available in three different colours: black and blue for a formal look, and blue-grey camo for the gentlemen who want a little bit of an edge.
Lifestyle Bag For Small Simple Trips and Light Travels
Travelling would need a bag that is functional and can store all your necessities. That doesn't mean that style can go out the window. Krimcode has select models in every line with special features that make your trips more convenient.
Street Casual Backpacks: The Traveller's Bag and Hiking Style Bag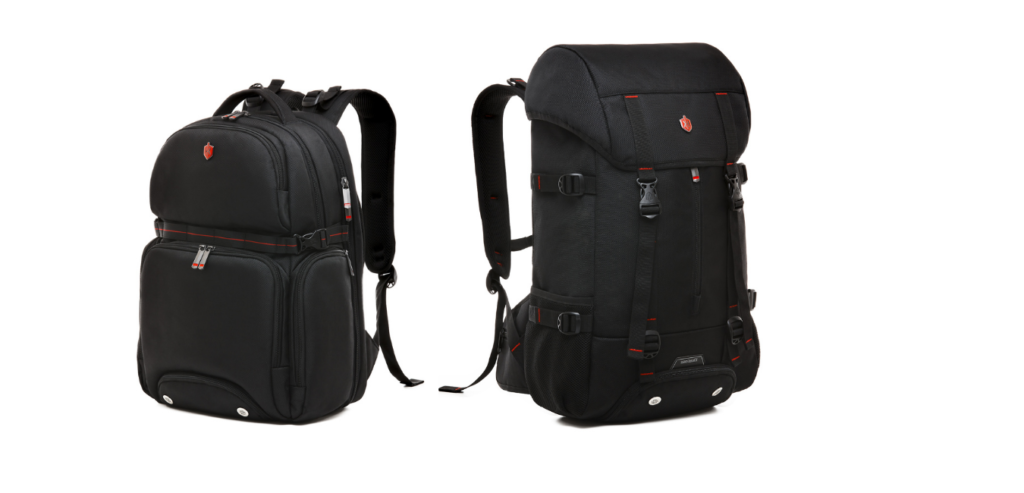 The street casual backpack series features designs with a bit of a classic edge. These bags were created to master the daily hustle in the city. These two models, however, are ideal models that you can take for travelling as well. Both bags come with a separate shoe compartment with cross ventilation so you can pack shoes and keep them clean. You can even store your used clothes here to keep them separate from your fresh and clean ones.
The Traveller's Bag comes with a unique 180-degree opening, which makes checkpoints a whole lot more convenient. The Hiking Style bag is designed like your standard backpacking bag with a drawstring closing to keep your items safe and secure.
Smart Casual Backpacks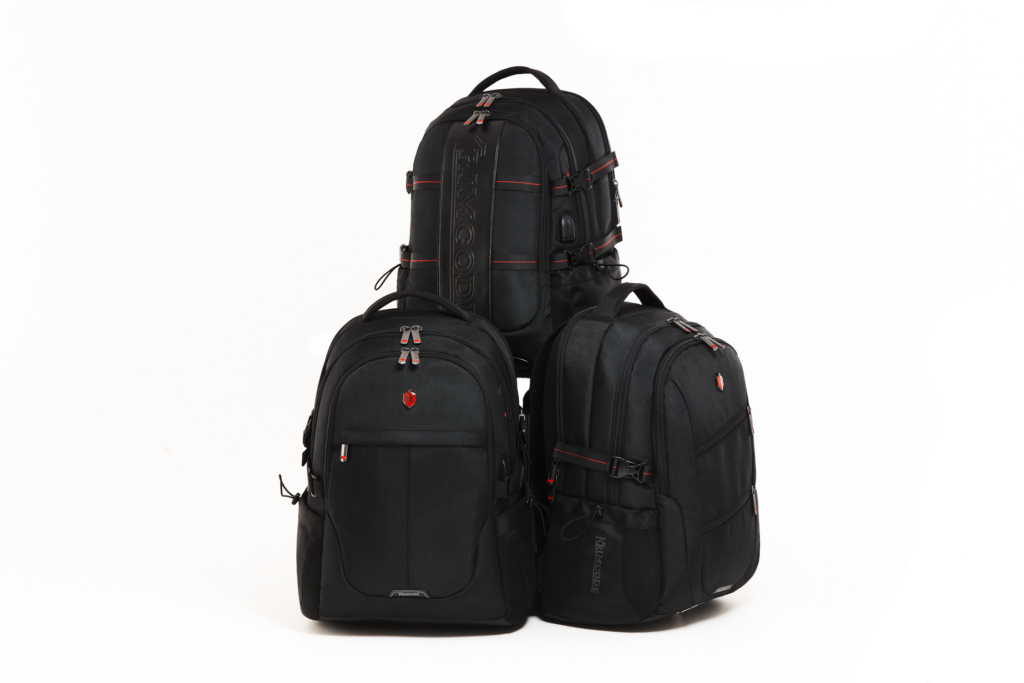 Looking for a stylish backpack with several compartments? The smart casual backpack line features bags of three different designs to choose from. Each bag comes with several main compartments with inner pockets that can hold several items at once and keep you organised. They also come with adjustable chest straps and hidden pockets at the back.
Business Formal Backpack: Modern Dark Grey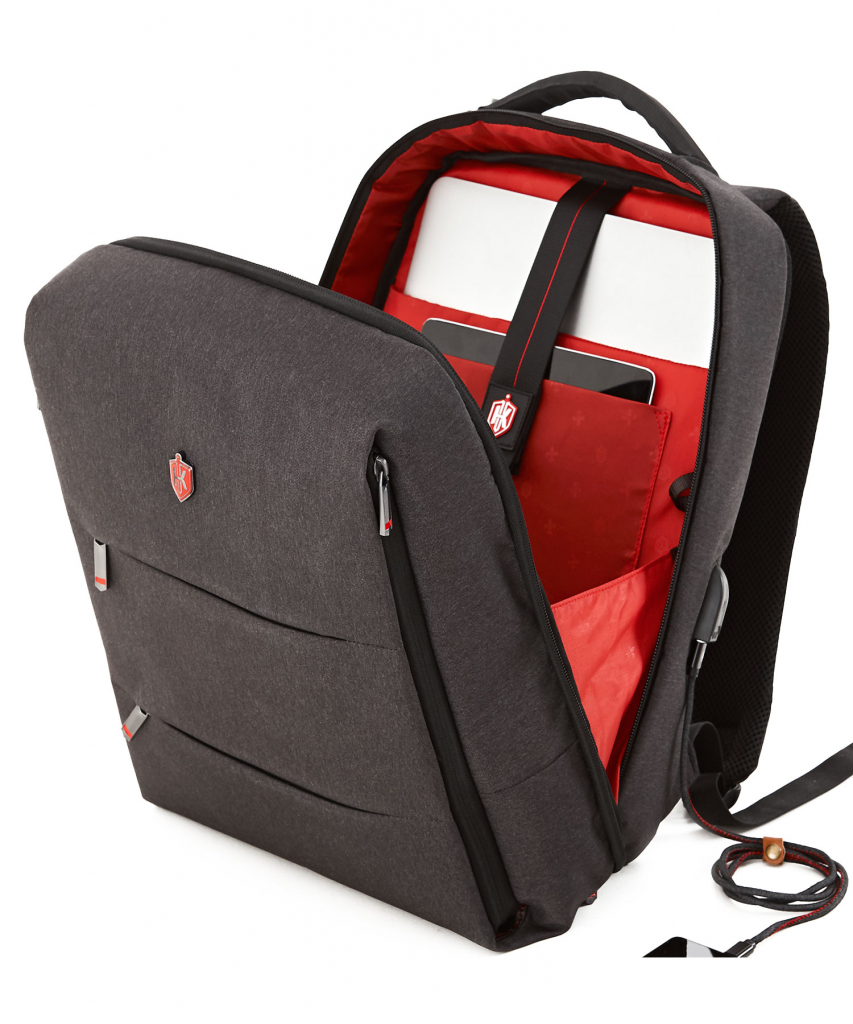 This business formal backpack in the modern dark grey can be taken from the office straight to the airport. Unlike the other models in the business formal line, it comes with the 180-degree opening for TSA checks. This model is ideal for small business trips out of town.
Business Attire Duffel Bags
Duffel Bags are the professional's choice for travel accessories. Krimcode's line of professional duffel bags can store items that your suitcase can while looking dapper at the airport. With a compartment for devices and ample space for clothes, the business duffel bags are a great convenient and fashionable option over your everyday suitcase.
Lifestyle Bag For Your Everyday Lifestyle Bag
Sports Attire Duffel Bags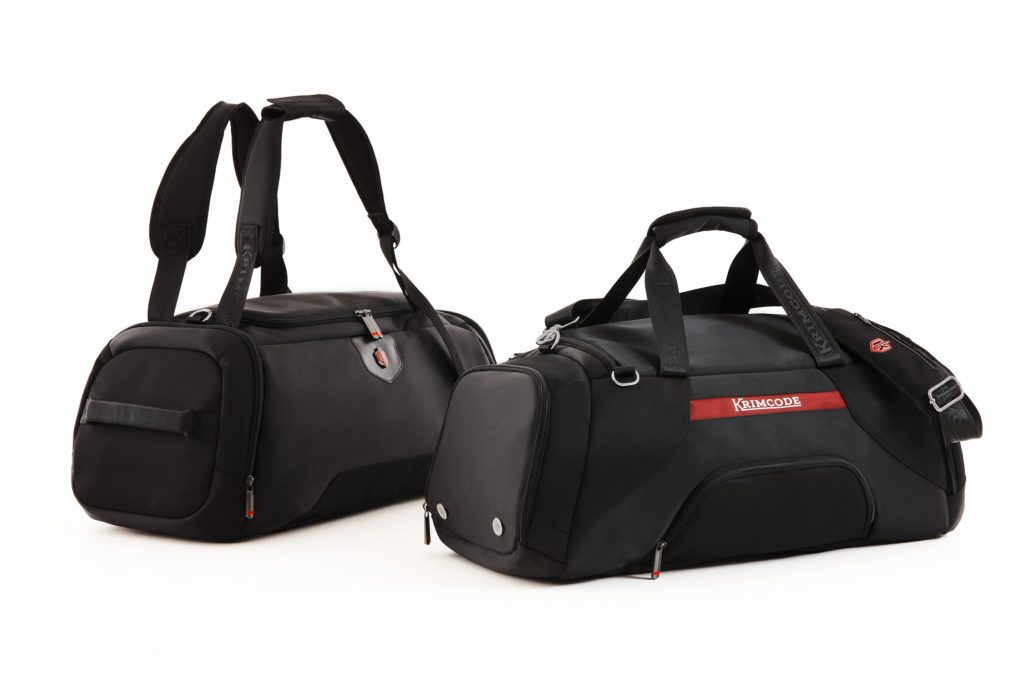 Staying active is part of a well-balanced and healthy lifestyle. The gym may be a place where you think you shouldn't concern yourself with fashion choices, but it does help boost self-esteem and motivate you to do better. Plus, if you go to a co-ed gym, there will be women who will have their impressions of you there. Our stylish sports duffel bags are elegantly tailored to give yourself a style boost when you're off doing weights. It comes with several pockets that are suitable to store your sports apparel and a separate shoe compartment with ventilation to separate them from your unused clothing.
Street Casual Backpack: The Urban Bag
Hitting the streets? Whether you're out on town to run errands, meet and hang out with friends, try your hand at street photography, or simply spend time to reflect on your thoughts, bringing a backpack is a must. With the unpredictable nature of the big city, you have to pack for everything.  The Urban Bag is an edgy bag with a street flair big enough to store your valuables. It comes with several compartments big enough for any everyday items you may need.
Check out the full line of bags in our Krimcode shop now!