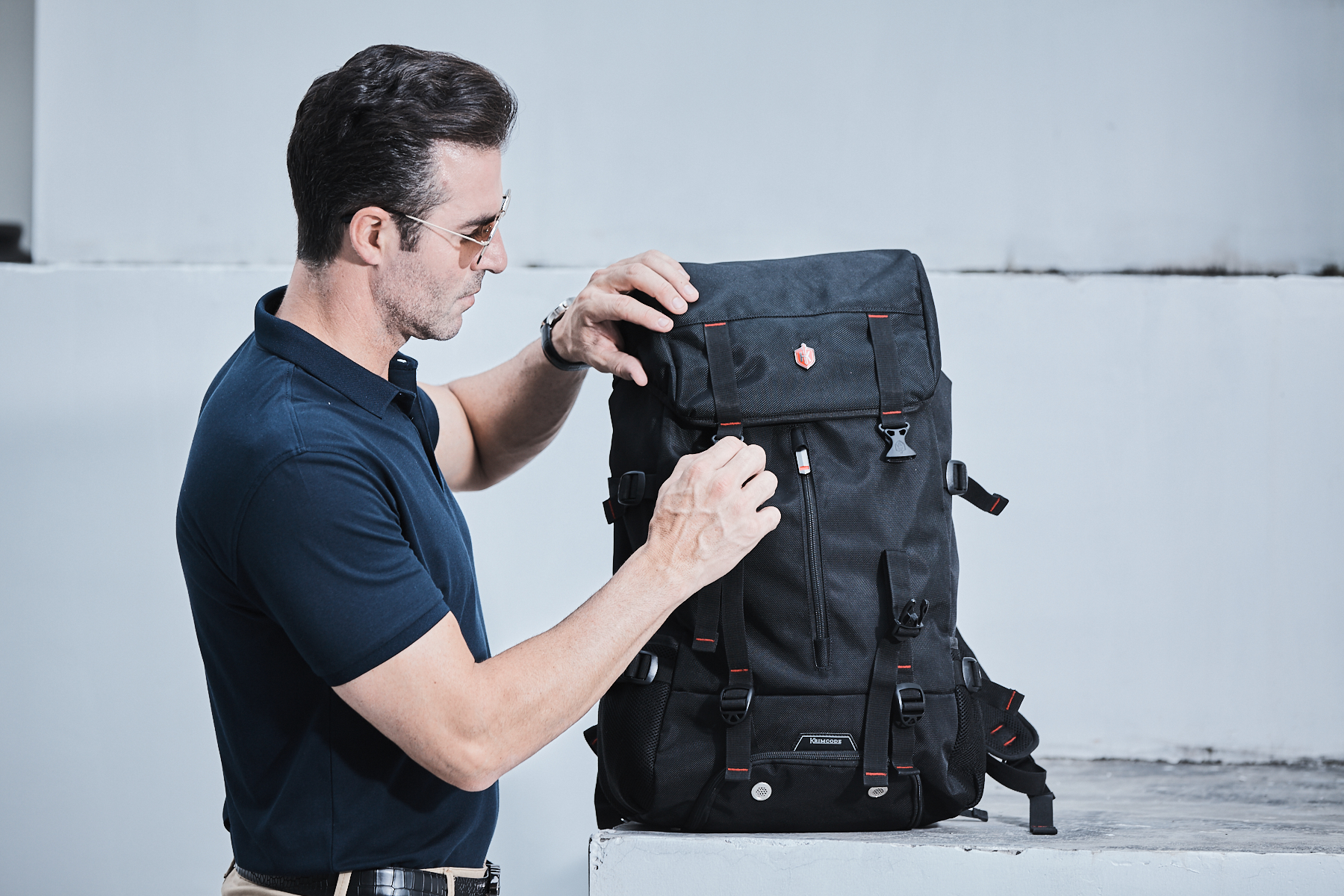 At least once or twice a year, allow yourself to blow off some steam by taking some rest and relaxation with some backpacking tips for beginners.
Being in the same space and office routine for eight hours a day for five days–some still work on weekends–can surely cause a major burnout eventually.
For a busy professional who probably has not been under the sun for more than an hour, the chances of acquiring various health risks both physically and mentally are quite high. Travelling outside of town sometimes is overlooked because of our over-occupied and overworked attention span.
And according to several scientifically proven facts, travelling is not just great for your overall health, they also help boost your performance at work and makes you more productive and inspired.
12 Backpacking Tips For Beginners
There are piles of lists published everywhere online about backpacking tips and guides almost every season. For sure, all of them are indeed very helpful.
However, for a busy professional, you may not have too much time to scroll down those 21 to 63 lists of backpack packing tips. The ones that we gathered here are now filtered and considered the topmost basic and important things that you can easily prepare for your adventure outside the concrete jungle.
1. Choose The Right Backpack For The Trip
To determine the right vessel for your trip's necessities, you have to consider the days of your stay and do some comprehensive research on the weather, climate, and physical environment of the place you are headed. The duration of your trip and the destination's details will help you narrow down the clothes and resources that you will need to prepare.
2. Pack light
Do not bring your whole home with you. You only need to pack the most essential gear for your trip. A lighter pack helps you move faster and comfortably from point A to point B. Your backpack should not slow you down.
The main essentials to bring include microfiber towels, synthetic shirts, well-charged battery-powered headlamps, trash bags, medicines, and some MREs (Meal, Ready-to-Eat). There are many hacks and tricks to reduce your backpack's weight available online to help you further on this.

3. No Need To Bring Too Many Pants
As much as possible, just bring one pair of pants. And ideally, it's the exact pair that you will wear for the entire backpacker packing tips. But of course, it may vary depending on the destination. Cargo shorts sometimes work best for tropical areas, and some might need an extra pair for wet and colder climates. The main goal is basically to save more space for your backpack.
4. Bring The Best Footwear
Backpacking for beginners is best spent with your feet uninjured, well-protected, and comfortable for the long hours of hiking. The proper shoes for the type of terrain are the most important thing to consider when preparing for a fun hike out there. Find the right hiking boots or shoes that fit best to your foot type and to the destination, and you're good to go.
5. Pack The Most Reliable Tent For The Destination
One of the reasons to love backpacking trips is the ability to sleep under the stars with the tent. With the bonfire and some roasted marshmallows, it is most preferable to camp out with your group rather than rent a hostel for a night. Make sure to research the size and material of the tent so it can withstand the nature of your destination.

6. A Light Portable Sleeping Bag Is A Must
After long hours of hiking, you will surely need a good comfy sleeping bag and sleeping pad to rest your whole body at ease. This will help you prevent any sudden back pains or leg cramps caused by any uncomfortable sleeping surface. Remember, your bedtime is very crucial as it would help you gather strength for the next morning's hike. This will prevent you from getting easily fatigued in the duration of your adventure.
7. Pack Basic Kitchen Supplies
Another important set of gears that should always be brought in backpacker trips are the kitchen supplies. Keep in mind that the fun in your adventure requires a lot of physical strength and endurance. And food is the best resource to gain all that. Bringing lightweight kitchen supplies helps you serve meals faster and enjoyable. If your budget permits, you can get camping supplies in Titanium material. It is lighter and will surely not rust.
8. Do Not Forget Water Containers
Of course, your water bottle is one of the most vital essentials in backpacker trips. Enough water supply will keep your mouth from dryness and dehydration. If possible, bring some water filters. You'd be surprised with how much water can be converted into drinking water with this device.
9. Check Your Health Condition
If you don't feel that you are in your best shape, make sure to visit your physician and ask for advice. Let them know about your planned activities so they can advise proper medications are necessary for the trip. This also helps you become mindful of the kinds of food that are ought to eat in some places unknown. Who knows, maybe your stomach is not built for the exotic ones. It wouldn't hurt to ask the doctor before flying out of civilisation.
10. Bring A Posse With You
It's no fun to experience an adventure if none of your friends gets to see it. Bringing your buddies on a backpacking trip is not only fun but also cheap and less scary. Your friends can share resources so you all don't have to carry or buy the same thing for just one purpose. Sharing one tube of toothpaste or just bringing one big pan for the campfire does save some money and space for your backpack  Plus, one of your friends can take candid photos of you standing on the peak of a mountain that you and your friends hiked for 8 hours.
11. Don't Forget To Save The Google Map Of Every Place Possible
Although it is indeed exciting to navigate a printed map on hand manually, Google Maps on the other hand has the ability to find your location and the nearest landmarks of your destination saves more time and effort. By saving or downloading the map of a certain place, it allows you to view and navigate them offline. This makes it easier to find the way back and avoid getting lost in the dark.
12. Have Fun And Do Not Over Plan Things
Perhaps you have read too many articles or listened to many of your friends' bad travel memories that you no longer want to pursue this great adventure. That is why you overthink your plans and always tend to make them perfect. Well, guess what, nothing is perfect. The best part of being on backpacker trips is having room for spontaneity. Some surprises are sometimes considered beautiful imperfections that created a good story to tell when you get home.
We hope you enjoyed reading our backpacking tips for beginners. Visit our shop to get one of Krimcode's best travel bags available. Read more product highlights in our blog.