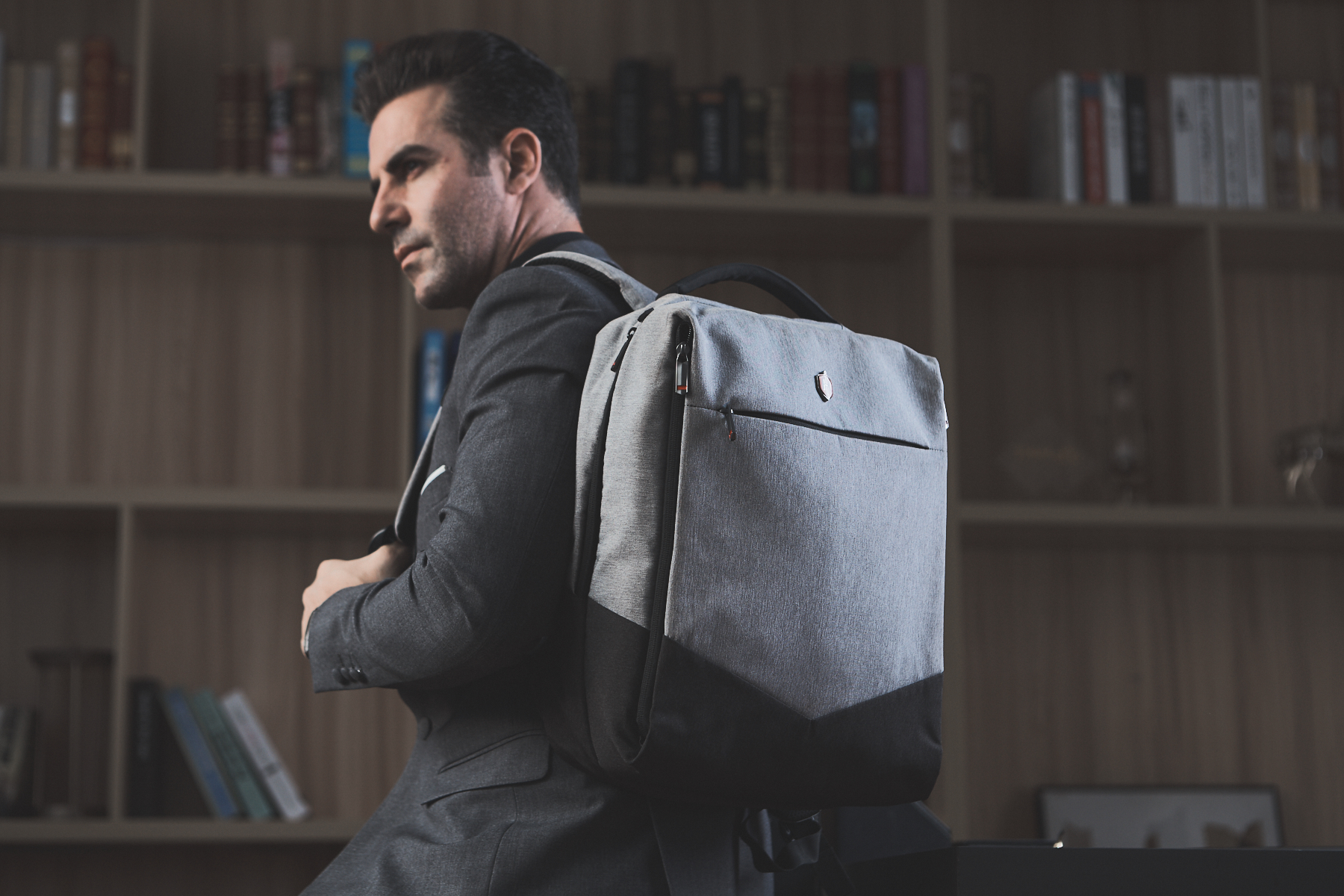 Dress codes are the guidelines that often companies or events often impose. While reputably restrictive, dress codes don't have to be a reason to lose style. With a bit of creativity to work around the rules, here is a simple guide to turn out great looks and match your style with three different dress codes.
Dress Code 101: Your Basic Style Guide for Different Settings and Events
Business Formal: How to Look Sharp and Dapper
Business formal may be one of the more restrictive dress codes out there, most often observed by big corporate companies. This dress code gives you the opportunity to appear bold, confident, and professional. But despite "formal" being present in the namesake, it is not as restrictive as black tie or black tie optional. This dress code gives you room to customise a few colours and wear minimal patterns on block-coloured button-ups. Other than that, rules on how you should dress and groom should be observed. Here are a few style tips to make formal sophisticated and modern.
Tip 1: Always match your suit colours from top to bottom. A black blazer with navy blue trousers throws off the uniformity of the look.
Tip 2: Your button-up shirt underneath and tie should contrast in colour. The safest colour option is white in order to make the necktie colour stand out. If you choose to wear one in a dark navy blue colour, choose a necktie with a colour that pops or with a simple pattern.
Tip 3: Tie patters have to be tasteful. Ideal patterns are geometric in nature. Avoid over-the-top designs and vibrant colours.
Tip 4: Pocket squares are back in style. They're the little detail in the suit that can add just a bit of flair. Should you match your pocket square to your necktie? To put it bluntly, no. Pocket squares can have a much more relaxed pattern compared to your necktie. Folding your pocket square can be another way to get creative. Check out these different types of folds for pocket squares.
Tip 5: Be mindful of the material. On warm summer days, wearing thick suits not only inconveniences you but it also makes you appear heavy. Opt for those that are lighter in the fabric so layering won't be much of a problem. Winter is the best season to bring out the coats and warm wool suits.
For your bags, have a look at our business formal backpack line to find the one that best suits your style.
Business Casual: The Approachable Office Style
Business casual is less strict than formal but it has its own guidelines nonetheless. This dress code doesn't require you to put on your best suits or polish to perfection. Basic polo shirts and dress shirts can be worn, and a blazer is optional. Grooming can be simple and doesn't have to be clean cut. But just because "casual" is in the namesake doesn't mean it allows you to put on a graphic tee and a pair of casual kicks. You still have to appear professional in the office. Below are some style guidelines to make sure you don't cross the line of plain and casual.
Tip 1: Colour-coordinate from top to bottom. Business casual allows you to mix and match pieces, but you still have to do it tastefully. Start with dark or neutral base colours. Shades of dark colours are easy to match with most colours. Earth tones are great subtle pops of colour.
Tip 2: Dark denim jeans and chinos are business casual staples.  Roll up the ends up to the ankle just for a bit of a stylish touch.
Tip 3: Layering is a great way to 1) stay warm, and 2) wear two looks in one outfit. Sweater vests are back in style, which you can wear over a dress shirt. Put a blazer over and you're ready to present in meetings or go on a dinner date after work.
Smart Casual: Making "Laid-back" Look Classy
Smart casual is often the go-to dress code choice for event organizers for seminars, conferences, trade shows, or networking mixers. This dress code is still professional, but it is definitely less strict than business casual. This allows you to have statement pieces in your look and stretch your creativity.
Tip 1: Don't fear patterns. While using block patterns are a good choice, don't be afraid to push things a little further with a floral or geometrical pattern.
Tip 2: If you're going for a tee, stay away from graphic designs. You can get creative with your blazer or jacket, but keep the shirt simple.
Tip 3: Invest in a great pair of dress shoes. This works for any type of dress code and makes smart casual just a little bit more stylish.
Check out our smart casual backpack line to match and complete this look.
Match Dress Codes with Krimcode Lifestyle Bags
Krimcode's line of bags is the ideal men's functional accessory that adds style and complements most dress codes. Visit our shop now for the latest bags that Krimcode has to offer.