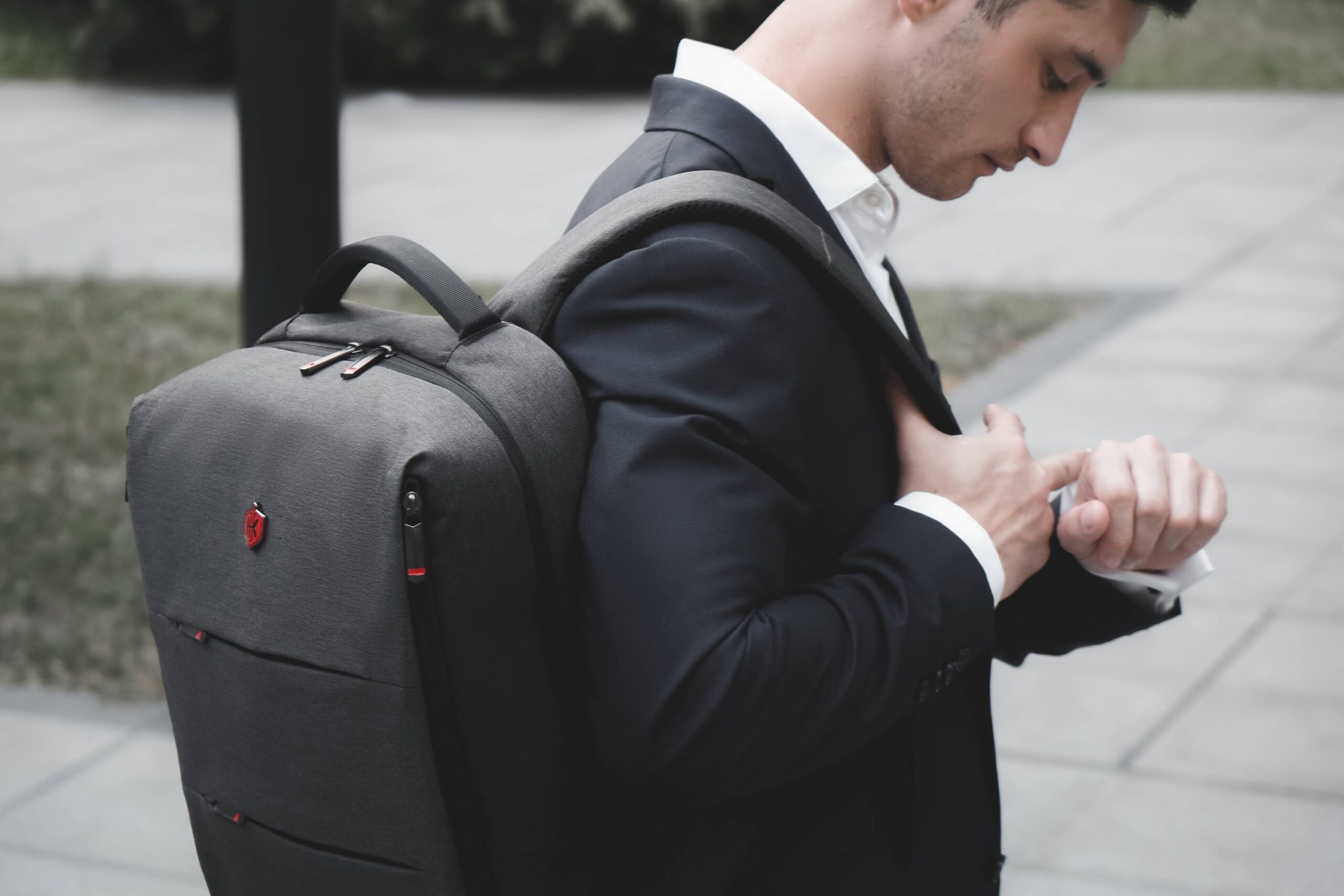 Krimcode is a men's lifestyle fashion company that offers a wide range of backpacks and backpacks for working professionals to complement their dress codes. The Modern Gentleman Bag and backpacks for working professionals were devised and designed for guys who desire to achieve more in life. Krimcode is your all-around gear for your daily hustle, with anything from stylish and contemporary backpacks for working professionals to tastefully made duffel bags.
The Leader of the professional backpack for men
Backpacks are often the sort of accessory that isn't appropriate for the workplace. When one thinks about backpacks, one usually thinks of the kind people use on walks around town or on trips. They're hardly the thing you'd put on top of a good suit. With the professional backpack for men series, Krimcode set out to change this notion.
They make sure that the Krimcode community may enjoy the practical benefits of backpacks for working professionals while still adhering to the office dress code's formal requirements. Any suit or buttoned-up shirt will look great with the contemporary design with neutral grey variants.
Every detail was carefully considered to fit the needs of a business executive. When electronics are housed with other workplace needs, they are kept safe and secure in compartments. A handy USB port ensures that you're always charged and connected, no matter where you're going. These advantages are accompanied by a professional-looking backpack design appropriate for formal wear.
The Aspiring backpacks for working professionals
Casual Fridays or casual networking engagements with friends or coworkers necessitate a smart casual outfit that elevates one's sense of style. This sort of appearance makes you appear more approachable to your peers, but it also makes a positive and lasting impact on anybody you encounter. The professional work backpack for men collection was designed to balance professionalism and approachability.
This series of professional work backpacks for men, like the business formal line, has the necessary amenities for an ambitious professional, such as an optional USB port and laptop compartment. Every design has a standout characteristic that might help you stand out in a crowd.
The On-the-Go Creative's backpacks for working professionals
The road you choose to travel does not define your success. Krimcode understands that the modern gentleman's aspirations for success are not limited to climbing the corporate ladder. There are many reasons to be proud of one's achievements in the realm of creatives. The contemporary gentleman can do everything he sets his mind to, from architects who create skylines to painters who fill galleries. For these one-of-a-kind thinkers who struggle through the hustle and bustle of the city to follow their hobbies, the backpacks for working professionals series were designed.
Can a backpack look professional?
Yes, for sure, backpacks can look professional. Backpacks may be worn to work and yet seem professional if they appear to be meant for that purpose. A leather backpack is ideal since it avoids the droopy look of fabric or nylon backpacks. They're comfortable, functional, and increasingly fashionable. Backpacks for working professionals should never be bigger than necessary. This is neither a hiking bag nor a carry-on suitcase replacement. We're talking about backpacks for working professionals, large enough to carry what you need on a typical day. The key is size: you don't need anything larger than a 25-litre capacity depending on your size.
What backpack should I get for work?
The formal business backpack: Elevating Formal Business Trips
Even at the airport, anyone may create a lasting impression. Krimcode has produced a Business Attire Duffel Bags line for guys who are no strangers to business excursions. The same design is available in three different colour variations in the product range. Its sleek and modern design is water-repellent and has a structural base, making it completely capable of withstanding travel stress.
Modern Dark Grey Business formal backpack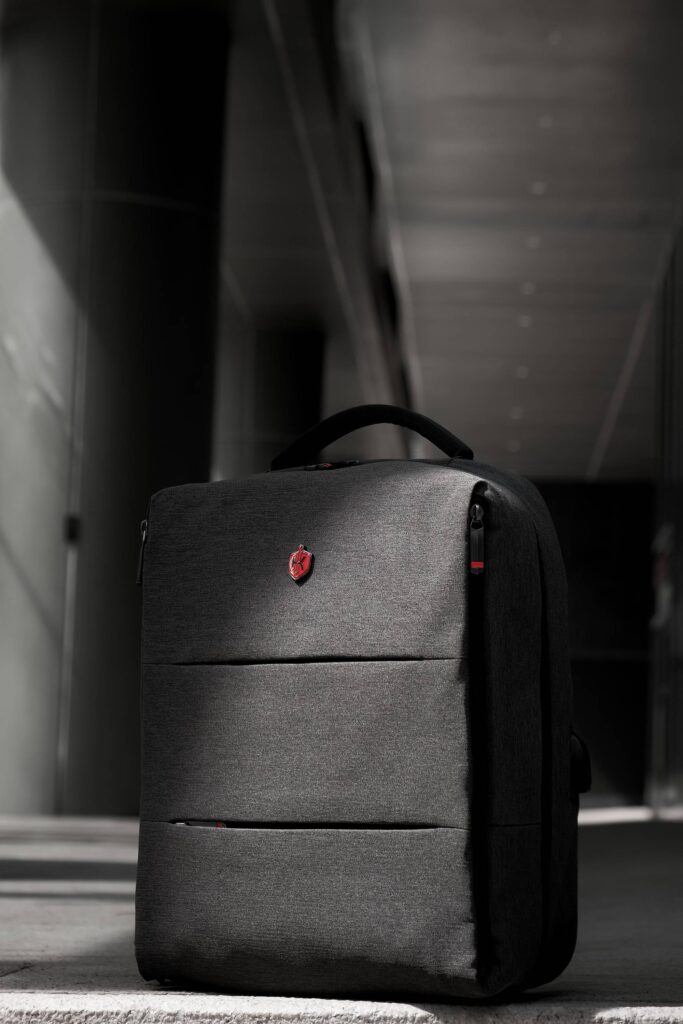 With the Krimcode Business Formal Backpack in a deep modern dark grey version, you'll be ready for success. This stylishly structured lifestyle bag was created to complement any professional workplace or business trip outfit. It has a 180-degree opening function that allows for quick checkpoint inspections.The water-resistant K-tech fabric shell is sleek and stylish, with two outside pockets for extra storage. Umbrellas and water bottles may be stored in a secret side pocket with waterproof fabric.
Krimcode's Business Formal Backpack will help you succeed
Visualisation is the first step toward success. When you can visualise yourself in a position of success, you can sincerely pursue it. Krimcode aspires to be your go-to backpack for working professionals to carry that vision.
Krimcode's best work backpacks effortlessly hit the perfect notes for the gentleman who understands how to strike a solid balance between being comfortable and still being outstandingly formal. It creates a friendlier atmosphere, allowing the gentleman to finish a successful presentation on time, pack his essentials in this backpack and go directly wherever you want to go. Its formal design is softened by the colour diversity, making it suitable for more relaxed events.
A fantastic business bag is a step in the right direction. It features the space and compartments to keep you organised and the durability and ergonomics to keep your belongings safe and comfortable on your work travels. Professionals, teachers, attorneys, students, and others can use a business backpack to keep their important materials organised and simple to carry. Backpacks are changing the way we travel, much as the internet has enhanced and transformed the way we work. Visit our online store to see the full range of products and join the Krimcode community now!