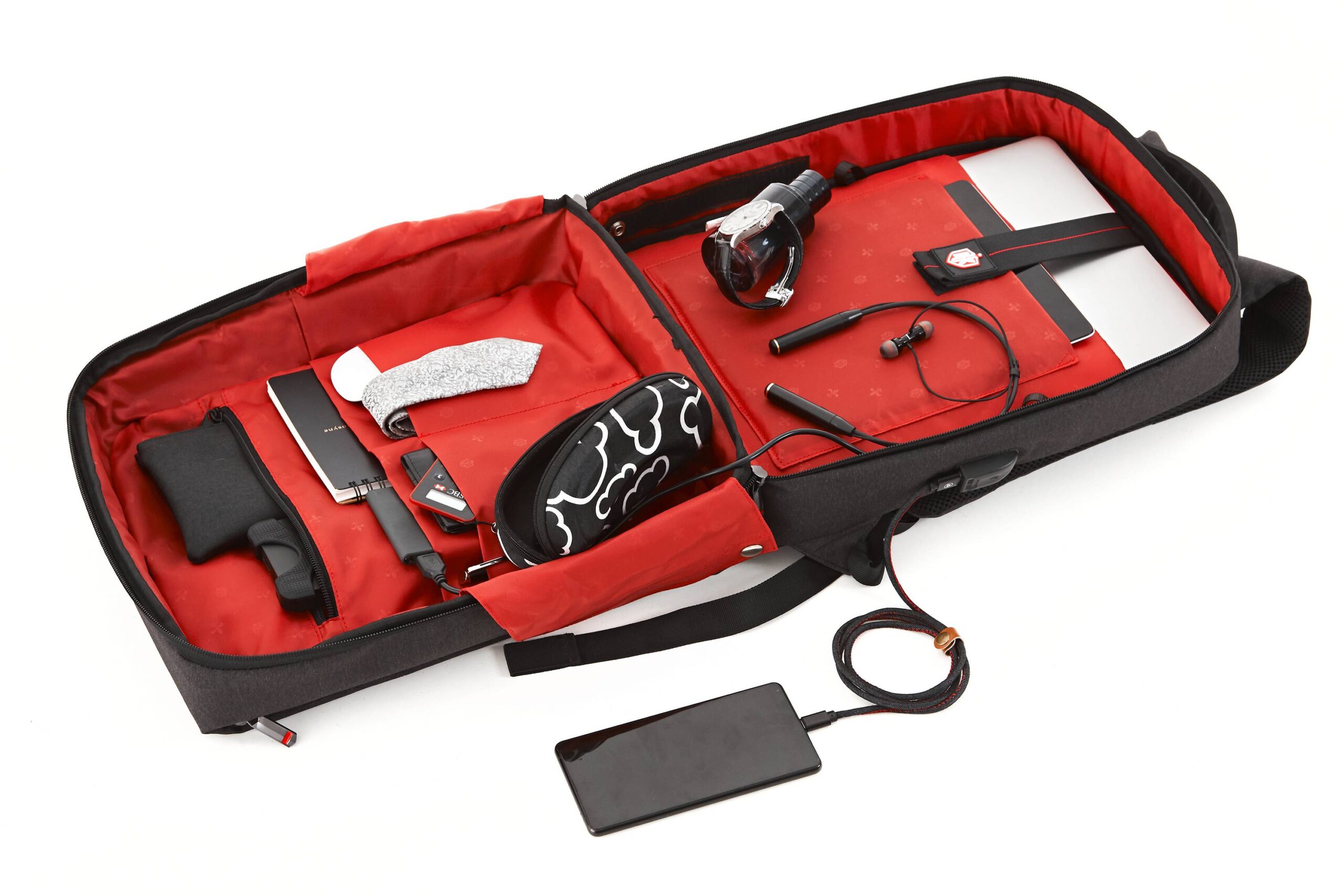 For those in the business world who are reading this… Briefcases are a thing of the past. The new attaché is backpacks that open like a suitcase for business people. The backpack suitcase combo has been gaining traction in the professional world for years, and with good reason. They're fashionable, and they have characteristics that a suitcase doesn't have.
This post will learn about the present generation's acceptability and relevance of backpack suitcases for business people. Continue reading about the latest Krimcode Business Formal Backpack Modern Dark Grey, which comes in a business backpack and suitcase combo style.
Business Backpacks That Open Like A Suitcase Can Be Linked To Two Factors:
Briefcases could not provide the clutter-free, pleasant atmosphere that backpacks could.
Businesses are increasingly promoting a more relaxed atmosphere and fostering a sense of community.
What do you call backpacks that open like a suitcase?
Professional bags are both practical and stylish. Companies like ours create backpacks that open like a suitcase to match your business needs for the reasons stated above. Many sleeves and compartments are supplied within the Krimcode Bussiness formal Backpack to meet the needs of current times. It's all about convenience, comfort, style, and making a statement. Making an impact requires matching your bag to your necessities and fields. One of the most crucial things in capturing the audience's attention is 'looking the part.'
Current Demographics
Backpacks haven't always been popular among businesspeople. Business Backpack Suitcase Combo, in general, began to acquire popularity towards the beginning of the preceding decade.
Is a backpack better than a suitcase?
Professionals like to carry their belongings in backpacks. You've got to keep up! Business Backpack Suitcase Combo is more comfortable carrying and maintaining your body weight balanced while moving. Unlike a briefcase, a backpack allows you to move your limbs freely. It's not only about fashion or the way of life, though. Krimcode's business backpacks that open like a suitcase are designed to keep our business needs organised, safe, and secure. They assist you in staying on track, smart, and focused throughout the day.
Businessmen in the 21st Century and Business Backpack Suitcase Combo for them
Backpacks for business professionals serve their goal of storing and transporting equipment and papers in one convenient location. Its true benefit is that it adds value to your appearance, stature, and dress code. Business Backpack Suitcase Combo from brands like ours, Krimcode, is designed to complement and integrate with your suits. They make you feel at ease and confidently express your authority and influence.
When you enter the conference room, the way you dress, walk, greet, and other tiny elements significantly impact the image you make. According to the previous statement, a bag is one of your most noticeable accessories, and it contributes to your audience's expectations.
It's all about the look and the dress code
For professionals and executives, their attire distinguishes them. For all of you professionals, looking smart and professional is essential. This is crucial for generating an impression on your partners, subordinates, or coworkers. A Business suitcase backpack that precisely complements the dress code says a lot about how well-dressed they are.
Business Backpack backpacks that open like a suitcase are a Krimcode collection designed for folks who dress up. This range of backpacks is what you'd call a businessman's backpack. They're crisp, understated, and fashioned with an outer fabric that goes with a wide selection of formal outfits. The clean and timeless design seamlessly merges into the professional atmosphere.
Business Backpacks that open like a suitcase All-Rounder — Adaptable to any circumstance
We all require a good mate in the form of a backpack, a bag that you can carry to work and then use comfortably while commuting. That's exactly what our business formal backpacks do. It contains characteristics that allow it to be used in various situations.
Multiple pockets, sleeves, and compartments are available in Smart Casual backpacks. It features an exquisite design and is composed of water-resistant material. USB charging and earphone slots significantly impact the functionality to never lose contact with your relationships, just like a genuine buddy. It's fashionable, goes with street and office wear, and never goes out of style.
It's the ideal travel companion for business trips
We, at Krimcode, saw a changing need and demand within the business sector and developed our Business formal backpacks collection. This sophisticated range of Business backpacks that open like a suitcase is designed specifically for business excursions. This collection has been designed to encourage the greatest levels of accomplishment and professionalism, with luxurious upholstery, and a laptop sleeve. They're the ultimate carry-on you've been looking for, and they can even be piled atop bags.
These days, short business visits are the norm. We've made some suitcase backpacks for the businessman with this in mind. This backpack collection in our inventory is exquisite, displaying class and wealth, and it comes with a price tag that everyone can afford.
Unplug in Style from your Executive Life
Fitness, spending time with friends and family, or just regrouping are all things that our generation of professionals and executives engage in. These hobbies are beneficial to one's mental and physical health. It's critical that you feel at ease when participating in such activities and carry your stuff in elegance.
Quick Recommendation: Best Backpack That Opens Like a Suitcase
Krimcode Business Formal Backpacks: Modern Dark Grey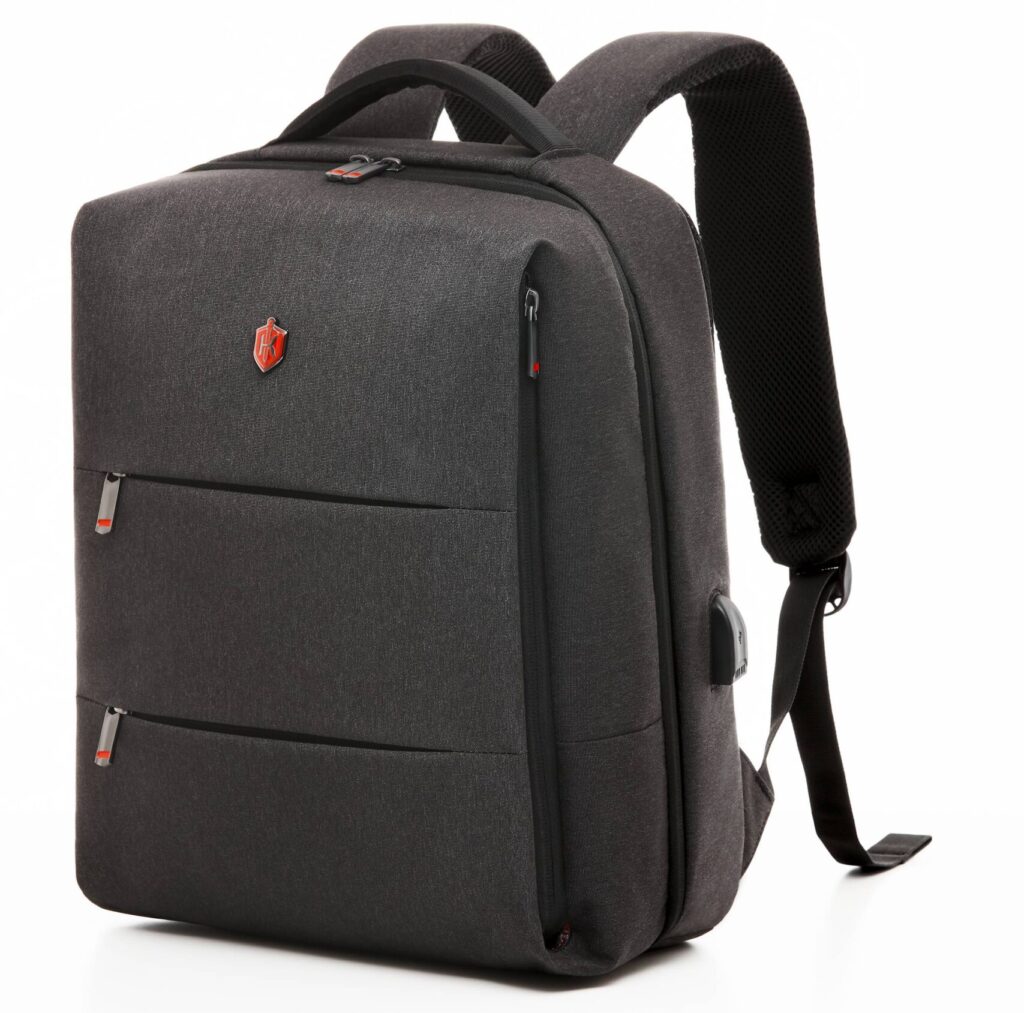 Elevate the modern dress code with the Krimcode Business Formal Backpack Modern Dark Grey in the clean and refined dark grey variation. This stylish formal backpack is made to stand out in the office with its slick and classic design and eye-catching colour to give a business look a fashionable boost. The outer fabric is a water-resistant K-tech fabric crafted with red-tipped SBS zippers. It also features a USB charging port at the side of the bag so you can power up your devices while on the go.
If you're in business, you understand how critical it is to stay current. This article proves that the market is ready to meet your demands beyond a shadow of a doubt. The only question is whether or not you are up to current with the times! A suitcase backpack for businessmen is the new standard, and elegance has taken on a new meaning.