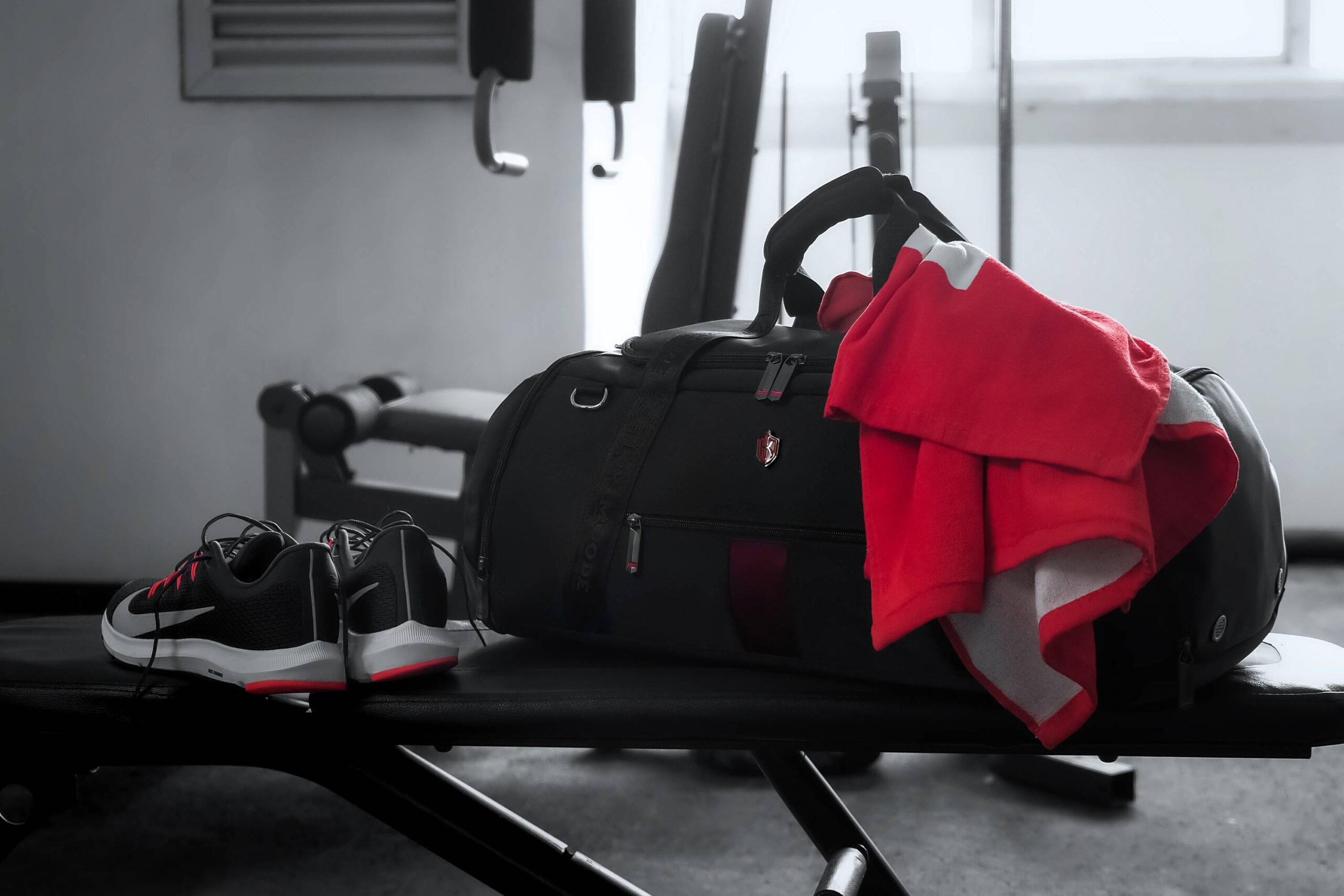 If you go to the gym regularly and just bring your gym clothes, you will be the one everyone will notice. Don't allow a gym gaffe to turn you into a gym snob. Incorporate the following gym essentials for men into your workout bag. Below is a list of gym bag essentials for the modern man.
This list will guide you: What should men take to the gym?
The right pair of shoes is a workout essential.
It may appear that finding the appropriate shoes or sneakers is simple. You're okay to leave as long as your feet are covered, right? Choosing the proper shoes for your workout might significantly impact your workout. You'll need running shoes if you spend a lot of time on the treadmill or the track. The mid-section of running sneakers is softer and more flexible, but the heel and toe remain strong to relieve your foot from repeated strain. If you choose improper shoes, you'll get leg and knee pain. Plantar fasciitis can take up to 6 months to recover.
Compression Socks for Better Circulation is a good gym essential for beginners
Compression socks improve circulation in the legs and feet, which helps to minimise oedema. This implies you'll be able to reduce the length of time you need to recuperate after a long run. When it comes to compression socks, you'll notice that each pair has a measurement range denoted by mmHg. This is a scientific measurement that depicts the amount of pressure exerted. For runners, or if you're doing an aggressive CrossFit workout, 15-20 mmHg of pressure is ideal. Your legs and calves will be energised and relieved with this pressure level.
Moisture-Wicking Shirts to Stay Dry are must-have gym essentials for men
Everyday folks wear cotton shirts while working out in gyms. Cotton is terrific, but it absorbs a lot of sweat. You can picture how five sweaty t-shirts languishing in a laundry for a week would smell when it's time to wash. After a few whiffs, the modern man would start wearing moisture-wicking riding clothes. A shirt made of the correct fabric will not retain any unpleasant scents. You don't even have to dry them once washed. Simply hang them up or put one on immediately.
Good Shorts to Let Your Legs Breathe is a workout essential
In the gym essentials for men, good shorts may be beneficial. It became evident when we had to stop our exercise six times just to pull up basketball shorts. Breathable, lightweight fabric on your legs, similar to moisture-wicking shirts, is a fantastic option to keep in your gym bag.
How can men look more attractive at the gym?
Deodorant
The most crucial gym etiquette, is using deodorant before and after a workout. It's also helpful if you're pressed for time and need to leave the gym without showering.
Water Bottle
Water makes up 79 per cent of our muscles. The more you sweat at the gym, the more you need to stay hydrated. While a standard bottle will suffice, you'll want to look for a water bottle that is spillproof, leakproof (you don't want to spill water all over your gym bag), and most importantly, BPA free (plastic that is devoid of harmful chemicals).
Grip Gloves
Workout smarter, not harder, with gloves; grip gloves are your best gym partners for optimising heavy lifting in the safest way possible, whether in high-intensity exercise or just lifting weights. Choose gloves made exclusively for working out in the gym. The important attributes to look for while purchasing one are sweat-proof and anti-slip.
Towels
We recommend keeping two gym towels in your gym bag. The first is to clean the equipment before and after each use, and the other for showering. Keeping soap and an oil-free face cleanser on hand, as well as towels, is a requirement. If you forget to bring your normal deodorant, check out some fresh soaps to keep you smelling fresh.
Extra T-shirt
Always bring an extra t-shirt in your gym bag if you sweat a lot. Cotton t-shirts absorb sweat more effectively than synthetic t-shirts. Choose a breathable fabric.
Pain Relieving Spray
While your gym certainly has a first-aid kit to deal with any gym injuries, keeping a pain-relieving spray on hand ensures that any sprains or nerve problems are dealt with quickly. It could also aid you after you leave the gym.
Headphones
We all need to be in the zone when working out. You may or may not enjoy the music at your gym, and it's at this point when headphones come in useful. There are a plethora of gym-friendly headphones on the market, the best of which are sweat-proof and wireless!
Arm Band
Keeping your smartphone secure is no longer a concern with an armband case. While in the gym, you may listen to music and take phone calls. Look for a sweat-proof model that also works with your smartphone.
Hand Sanitizer / Wet Wipes
Germs are everywhere when working out at the gym. If you're not wearing gloves, clean your hands before greeting anyone at the gym. Wet wipes may also be used to clean a machine before and after usage if you forget to bring your towel.
Sports attire Duffel Bag
It is compact and lightweight, with plenty of room for all of your workout essentials. The model includes three major compartments, each large enough to hold the necessities that any gym freak would want. Sports attire Duffel Bag comes with different organisational compartments to help keep your gym essentials in one place.
If you are looking for a good gym bag to keep all your gym essentials. Check out Krimcode's website and buy your Sports attire Duffel Bag now!
Check out this video Best Gym Bag For Men For Your Workout.