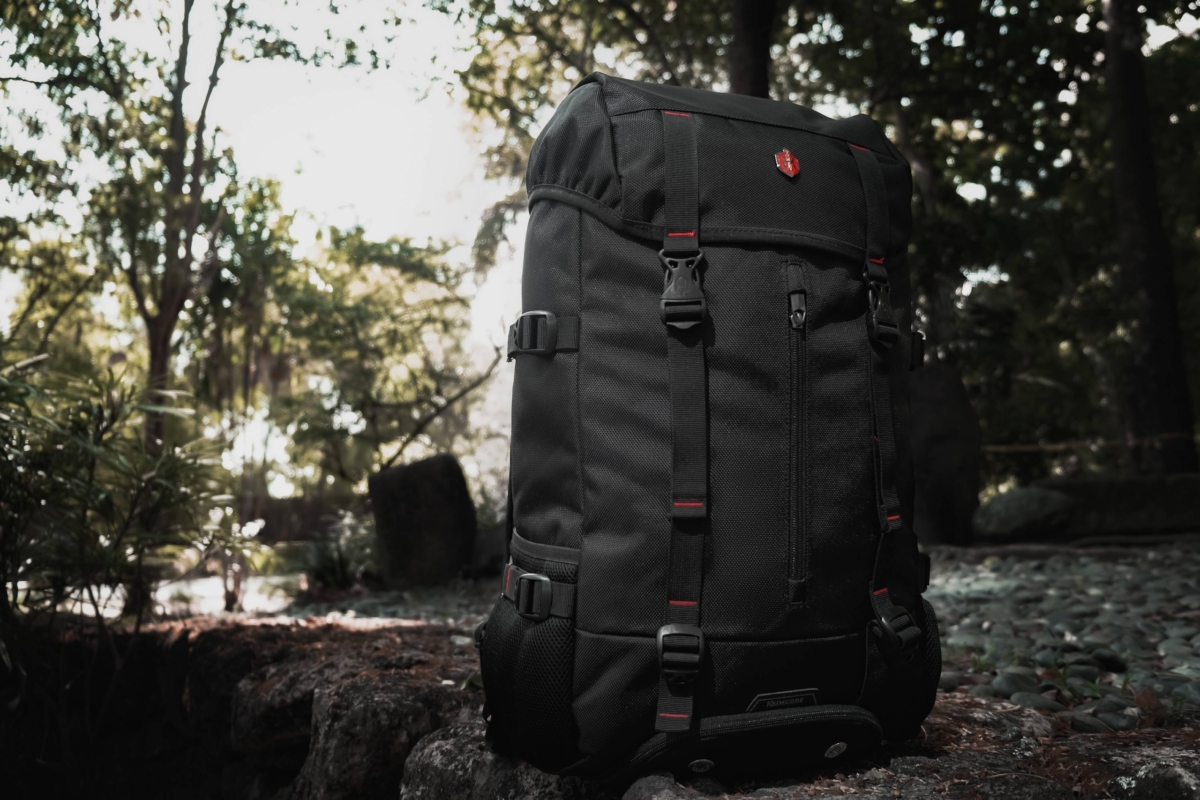 How to pick a backpack for hiking? Well, if there is one thing that one shouldn't skimp on, assured is a backpack. Backpacks are something we carry on our backs almost all the time. One of the prime pieces of equipment a hiker should have is a trustworthy, good backpack for hiking.
Remember, there are no universal backpacks! Several backpacks are of different sizes and for varied purposes. Choosing a regular backpack for hiking is an awful choice.
Hiking backpacks have a specific design. They are spacious, have a shape and structure that suits best, and are comfortable during hiking. The material used for hiking backpacks is the one that can resist all the weather.
Is it your first hike? Are you not sure which backpack to opt for? Here we will talk about choosing the right backpack for hiking.

How to choose your hiking backpack?
Choosing a regular backpack for work or school is an easy task. All you need to care about is it should have enough space and multiple sections to store your material. Also, a laptop section is a must.
But while picking a hiking backpack, space is not the only factor.
It is necessary to have everything for hiking from food, clothes, shoes, medicines, ropes, tents, carpets, water, which a regular backpack cannot carry due to its size, shape, and volume.
A hiking bag is needed to carry these materials. Also, it must be comfortable to wear while hiking. Thus, it is necessary to choose the right backpack that is lightweight and designed to perfection for hiking.
Here are some tips to know before buying a backpack, as well as some recommendations.
Enough space
When preparing for a good and long hike, be sure to take with you all the essential equipment you need to survive. It means from the food and water you might need, extra clothing, and your sleeping bag. Therefore, look for a more spacious backpack first. It is measurable by measuring the breadth of the backpack.
The back protection
And you don't need any type of bag other than a backpack big enough to hold your groceries, water, and safety gear. You also need one that won't damage your posture and break your back. The main compartment must have full padding with a ventilation and suspension system that offers exceptional and optimal load transfer.  The back must automatically adjust to the body shape so that it prevents back pain. A multifunctional backpack with rain protection back is all that is needed.
The extra straps
As you already know, your travel backpack must have at least 2 back straps. It distributes the heavy part thus, making it easy to carry.
Though 2 straps are sufficient, a backpack with additional straps is a good-to-go for hiking. It must have straps for the orphan and the chest.
Chest straps keep the shoulder straps away. They also distribute the weight to the front thereby, easing it to carry. The waist straps help carry heavier loads. The extra straps don't add to the bag's looks but help suspend the load off by distributing them evenly.
Volume
Determine the volume of the backpack in litres and according to its purpose. The longer your trip, the bigger your backpack. Keep in mind the essentials you need to choose the exact backpack.
So, the recommended backpack volume: –
A backpack of 30-40 is suitable for small excursions into nature, weekend trips. For hiking, opt a backpack with a volume in the range of 40-70 litres. Women usually walk no more than 30-60 litres with a backpack. For water and ski tours – 70-110 litres.
Pockets
An ideal hiking backpack must have more than sufficient pockets. Having multiple pockets help in comfortably storing your essentials.
Choose the backpack that has:
Front pocket: They help store emergency medication, instant access items, even snacks.
Side pocket: Side loops should be long enough that you can put up a carpet or a small tent there. Choose backpacks with elastic side loops. Elastic side loops stretch out as per the requirement and shape of the rug, small tent, or water bottle.
Zippers: A bag with zippers is all that you need for hiking. Zippers prevent things from sneaking out of space. While hiking, the bag assumes the shape of the body, and it might cause the items to get out of the pockets, but zippers would prevent it from happening.
Multiple Compartments
Backpacks with multiple compartments are the best for hiking. It provides space for storing clean and used clothes separately. We can also store items separately like food, clothes, and shoes can be put separately. A bag with a lower compartment that has separate access is a practical selection.
Low Weight
The weight of a modern backpack is approx. 1.5-2.5 kg. Hiking a backpack when empty must not weigh more as, after loading, it gets heavier. Backpacks made from polyester, nylon are ultra-light in weight and super comfy.
Consistent and handsome
Style is something we all want. Our backpacks must have a ting of style and appealing look. In addition, your backpack must protect your belongings from unpredictable rain or sunshine. The fabric of the backpack should be strong, properly sewn seams.
Enough Padding
The backpack must have enough padding on the back and straps. The padding absorbs tension and provides support for holding the backpack. A sufficiently padded backpack would give support to your back and keep you from hurting while hiking.
Additional Accessories
Some hiking backpacks come with additional accessories such as a rain cover, a sleeping bag. Therefore, it is recommended to choose a bag that provides all the extra accessories required for hiking.
Know that a choice of backpack varies with experience. The more you go hiking, the clearer you would get about the hiking backpack that suits you. The choice is personal and might also change over time.
But these points would help choose the right hiking backpack for sure. While you have chosen one, make sure it lasts long by maintaining it properly.
Choose the right one and Enjoy hiking!!!