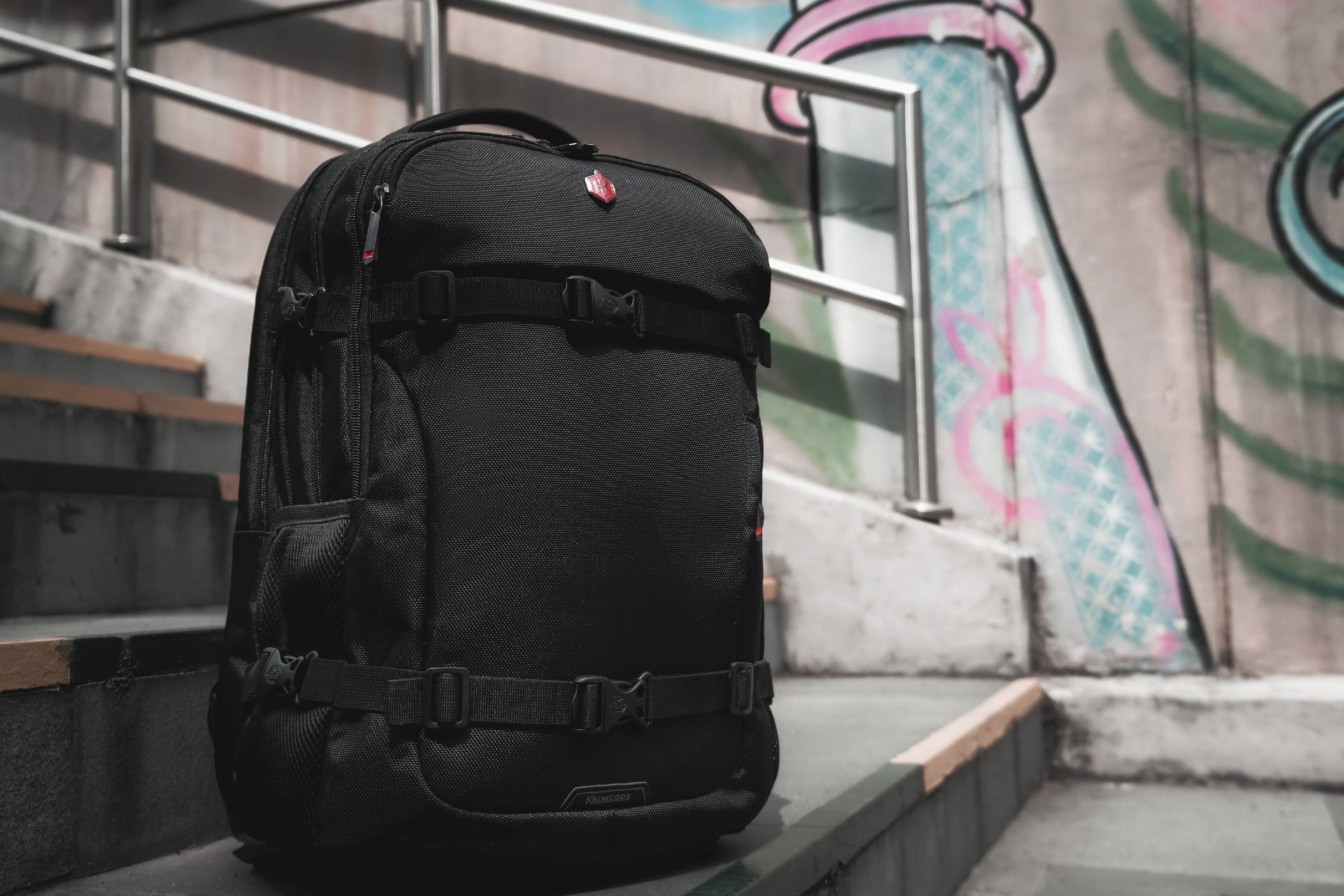 When all the aspects in our life are all rapidly changing, especially during a global pandemic when many of us haven't worked outside our homes in months. That doesn't mean it will be this way forever, and you might be back in your office soon. With that, you will be needing sturdy Functional Backpacks.
Even if you do work from home normally, you'll eventually be able to switch things up and spend a day working elsewhere. Thankfully there is a slew of most functional backpacks in stores now that are specially designed for Corporate employees, Creatives and Students. You know, the classy kind that you can carry with you wherever you go, including the office.
What's more, they are super practical, too, with enough space to carry everything you need, including laptops, gadgets, gym clothes, and an extra pair of shoes for your commute. From sleek backpacks with leather elements to roomy laptop backpacks, these are the best work-and-play urban backpacks. Whether your gig is at a full-on office tower with an open floor plan or just a coffee shop down the street, we have a fit and functional backpack for you.
9 Best Functional Backpacks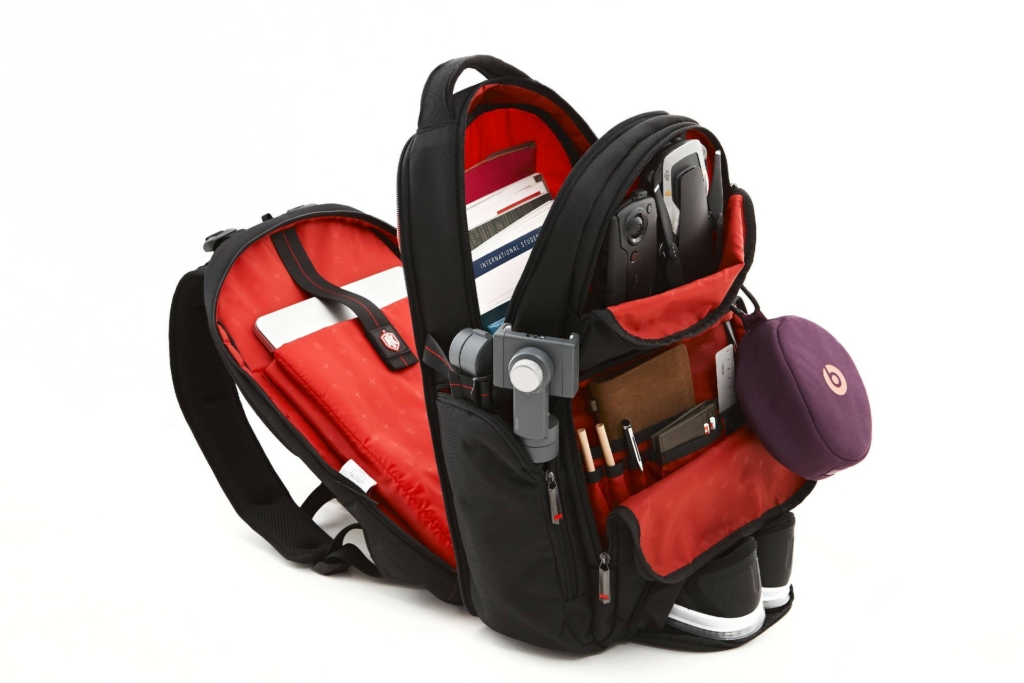 On the top of our list, the Krimcode Traveller's Bag can fit your laptop, tablet and gym clothes. Aesthetic wise the traveler's bag combines class and utility in one. These stylish functional backpacks can keep anything from electronics to clothes.
Standard to all street casual backpack products, this model comes with a washable shoe compartment complete with ventilation. This separate section can also store unwashed cloth, basketball, football, boxing gloves and more. Other features include a convenient luggage strap, adjustable chest straps, a hidden anti-theft pocket, a 180 degree opening for easy access to the laptop compartment and fast security checks at airports. A large front pocket for gadgets, and you can also hang stuff at the front band.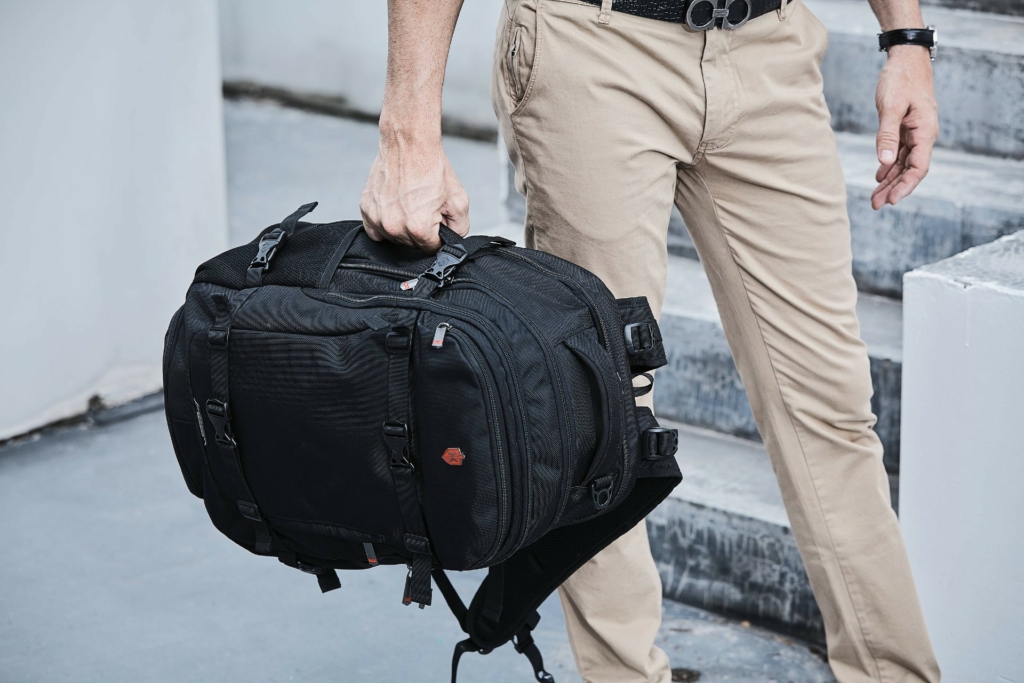 Made for the Urban hustle, packed with contemporary design and modern aesthetic, this bag is a good everyday work bag. Made from quality materials, these functional backpacks will secure and carry your gadgets and after-work stuff at the same time.
The model has three main compartments large enough for essentials any creative would need. They come with organizational pockets that can keep anything intact.  This backpack has an extra front top pocket for gadgets as well as two front straps where you can fix your helmet, skateboard, racket or other things.
Like all other models of the street casual backpack series, it has a washable shoe compartment at the base of the bag complete with ventilation. It also features adjustable chest straps, anti-theft pockets, umbrella and bottle holders, and a luggage strap.
One special feature of this multi function backpack it's extra side handles. This side handle enables it to be carried sideways. For traveling in the city or in airports and subways, the side carry handle will really work well.
Maybe mention that it can hand carry sideways as well.
This stylish functional backpacks design suits any formal attire for office or business travels. It comes with a 180-degree opening feature for speedy checkpoint inspections. These urban backpacks fit the formal scene and your daily casual lives as well.
The slick exterior with water repellent K-tech fabric and features two outer pockets for extra space. A hidden side pocket with a waterproof fabric inside is suitable for umbrellas and water bottles.
Standard to all business formal backpack models, it comes with a luggage strap, USB charging port, breathable airtrax back padding, sunglasses strap, and a convenient shoulder strap pocket to keep IDs or credit cards.
This stylish formal backpack stands out in the office and the after-parties. With its slick and classic design, this eye candy will surely impress your colleagues. The outer fabric is water-resistant K-tech fabric with red-tipped SBS zippers to match. It also features a USB charging port at the side of the bag so you can power up your devices while on the go.
These functional backpacks feature one main compartment with a laptop and a tablet holder. It is spacious enough for other business essentials. It also comes with three exterior pockets with one large outer compartment and two compartments at each side.
The inside of one compartment with a water-resistant material is ideal for storing umbrellas and water bottles.  It also comes with a comfortable airtrax back and straps padding, sunglasses holder, luggage strap, and strap card pocket.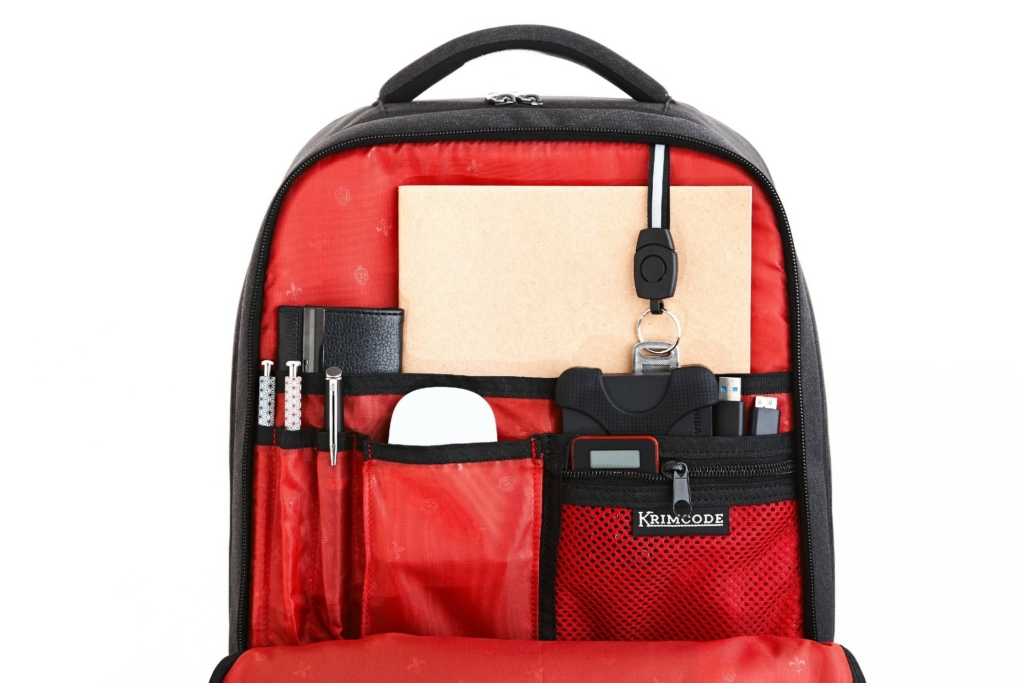 These functional backpacks were crafted in a tall structured dark grey variation. This sophisticated business lifestyle backpack will blend in perfectly at business gatherings or on regular days in the office.
The Classic 2 Dark Grey Urban Backpack comes with multiple safety pockets suitable for a laptop and a 15-inch tablet, the ideal fit for the tech-savvy working professional. The backpack also features a USB Charging port for the convenient on-the-go charging.
The model has two separate large compartments for all essentials. While the first can secure electronic devices, the second contains several pockets for stationery items such as pens and notepads plus a key holder for convenient access.
One front-side pocket is waterproof from the inside, meant to keep umbrellas and water bottles. Similarly found in all business backpack models, this office backpack also features a luggage strap, breathable back padding, a shoulder strap pocket for valuable items, and a sunglasses holder.
Stylish and functional backpacks have never been this good. This Krimcode Formal Backpack In the dark grey variation with the largest volume capacity in the series. Its modern yet classic look can very well highlight and accentuate the business attire.
This bag keeps your files, gadgets and necessities without compromising it's modern and classy aesthetics. It also comes with multiple compartments to keep every essential intact and organized.
This lifestyle backpack features two visible side pockets for water bottles and umbrellas. There are two convenient outer pockets that give easy access to items such as wallets and keep them secure. As do all the Krimcode formal backpacks, this model also has a USB charging port, comfortable airtrax back padding, a luggage strap, and card pocket on the shoulder strap.
This dapper black casual backpack is intricately tailored to be a semi-formal staple. Its prominent design features include the edgy red stripes that complement the reinforced shoulder strap. A slick red fabric lines the inside of the bag in contrast to its dark exterior.
This casual lifestyle backpack has several compartments with three sections and one outer pocket. The innermost section can secure electronic devices such as laptops and tablets and leaves enough room for other necessities.
The outer sections have pockets for items such as pens and stationery items to help with organisation, suitable for travel enthusiasts or university students.
Similar to all smart-casual backpack models, it also features an adjustable chest strap, an extra-resistant and durable base, optional USB charging port and earphone slot, and extra pocket along with the back padding.
Make a statement with the Krimcode Smart Casual Backpack variation with a leather stripe embossed with a subtle logo accent.
This casual lifestyle backpack is a standout design with the intricately lined and patterned logo complemented by two side straps lined with subtle red stripes.
The two side straps buckle together to keep the three partitions intact when opened simultaneously. Each partition comes with specially designed pockets to keep devices such as laptops and tablets secured. Other pockets line the inner sections for stationery items such as pens and a keyholder for convenience.
Found in all the smart casual backpack products, it is also crafted with a durable base, optional USB and earphone slot, anti-theft pocket in the back padding, and a highly adjustable chest strap.

Give casual a modern edge with the Krimcode Smart Casual Backpack variation designed with double front zippers. With a slick and clean aesthetic accentuated by its several compartments.
This backpack makes the style fully-operational. Its refined and contemporary design makes it a stunning business casual backpack for aspiring professionals.
This lifestyle backpack has three sections with multiple pockets inside to make organising less difficult. The two outer sections have more pockets to safe keep several more items in order.
Buckles on each side of the bag keep these openings safe and intact when several compartments are opened at the same time.
Standard to all of the smart casual backpacks, it also possesses a durable base, hidden pocket by the back padding, a highly adjustable chest strap, and optional USB and earphone slot.
Conclusion
Krimcode provide you with the quality bag and multi functional backpack you need. With amazingly stylish and elegant bags for your lifestyle. Krimcode is the best choice when looking for both an office bag and an urban living backpack. Waterproof, Washable and Breathable Shoe compartment definitely seals the deal for the Krimcode Casual Backpack.
For your business needs, the Krimcode Business Formal line suits the office setup and your daily travel luggage needs. All in all, you can find all the best Functional Backpacks at Krimcode.