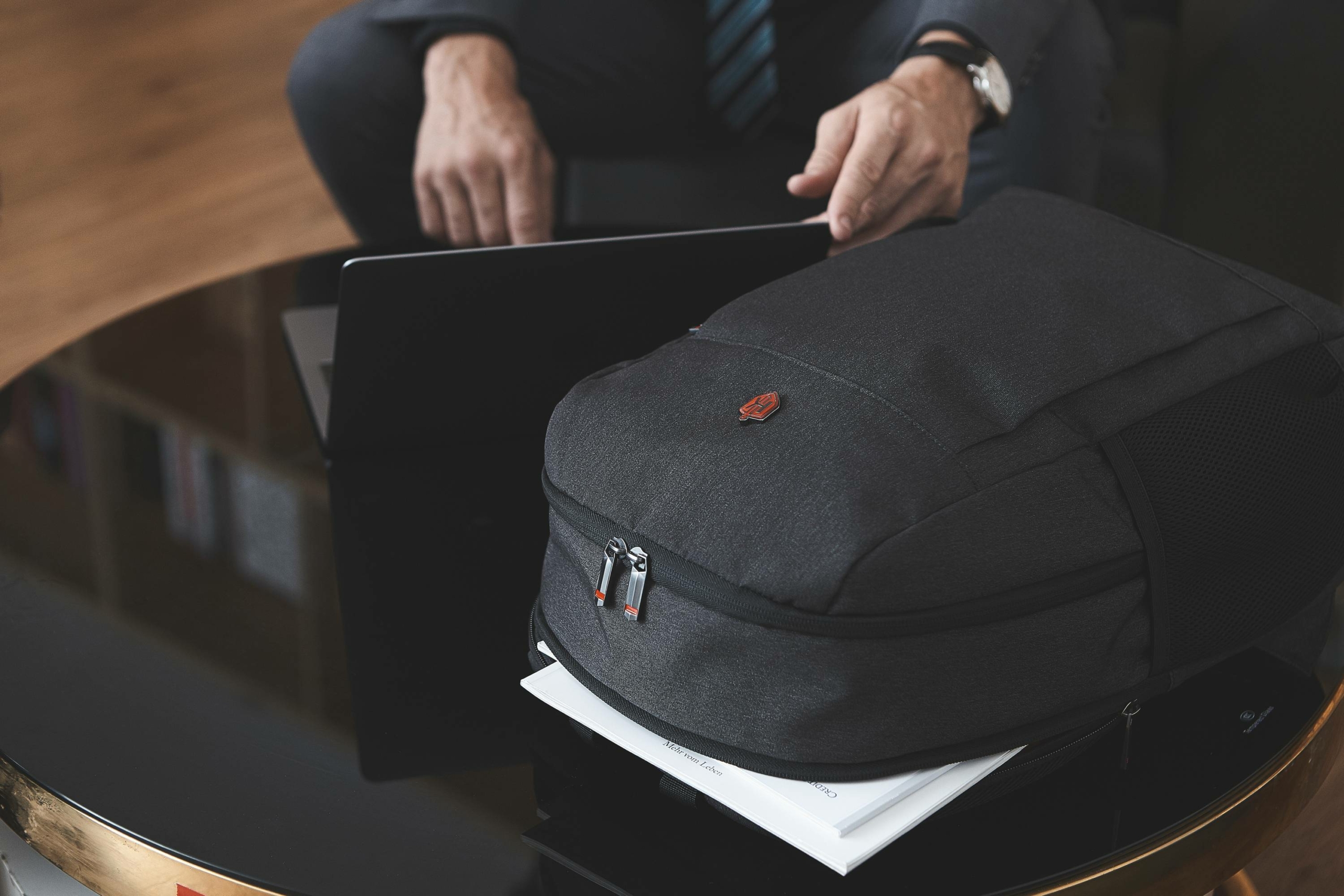 For the business people reading this… briefcases are ancient history. A backpack for businessmen is the new attaché. Backpacks have been gaining popularity in the business community for years, and rightfully so. They are trendy and come with features that attachés could not compete with.
In this article, we will understand the acceptance and importance of a backpack for businessmen in the current generation. Read on to find out what's the current trend in backpacks for businessmen.
Backpack for businessmen can be heavily attributed to two reasons:
Briefcases could not offer the clutter-free, comfortable vibe backpacks were.
Businesses now promote a more leisurely environment and foster a feeling of community.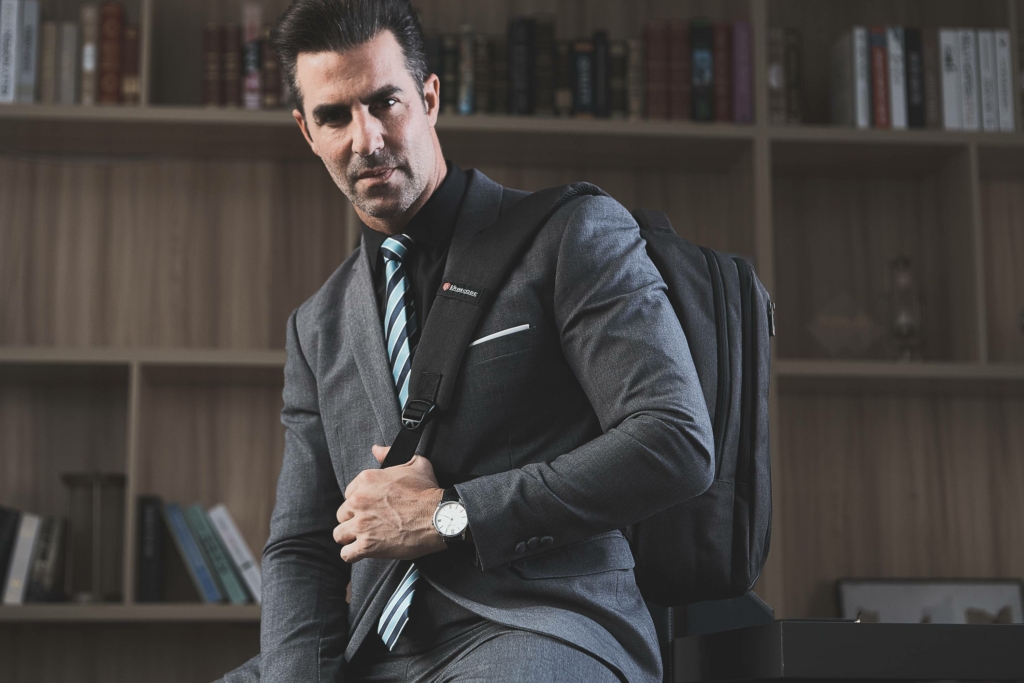 Backpacks for Business are In
Professional backpacks are functional and fashionable. For the above-mentioned reasons, there are brands like us who are creating them to suit your professional attire. As per the necessities of modern times, many sleeves and pockets are provided within the backpack. For, it is all about convenience, comfort, style and statement.
Matching backpacks to your requirements and fields have become essential to making an impression. 'Looking the part' is one of the important factors for gaining the audience' attention.
Present Demographic of Business Backpack Users
Backpacks have not always been prevalent in the business community. Actually, in general, backpacks started to gain popularity at the start of the previous decade.
In the first half of the 1900s, it was used in the alpine regions by trekkers and also by military personnel. It was during the late second half of the 20th century, backpacks and its various forms started making inroads in the daily urban lifestyle.
With the emergence of Silicon Valley, businessmen with backpacks have become a regular sight in boardrooms.
Backpacks are the choice of modern professionals. You have to keep up! Backpacks are more comfortable to carry around, and they keep your body weight balanced while moving. Unlike a briefcase, with a backpack on, you can move your limbs freely. It's just not about the trend and lifestyle though. Backpacks for businessmen are built to keep our business essentials organized, safe and secure. They help to keep you on track, sharp and focussed all day long. It shows your eagerness to learn and your ability to accept and adapt, people love that.
According to this post by the Wall Street Journal, backpacks are not just the choice of young professionals, the trend has caught up to older professionals. The present demographic of business backpack users is constantly increasing in range.
Modern Businessmen and Backpacks for them
Backpacks for business professionals fulfil their purpose of carrying devices and documents all in a single place. However, its real attribute is imparting value to your aesthetics, stature and dress code. Brands like ours, Krimcode, craft backpacks that perfectly blend and accentuate your suits. They make you feel comfortable and assert authority and power with complete confidence.
When you walk in the meeting room, your dress up, the way you walk, the way you greet, and other such small details carry a huge weight on the impression you make. A backpack is one of the most visible accessories you carry and according to the earlier statement, it counts towards the expectations of your audience.
Business backpacks should provide you with utility, comfort, style and an acceptable level of professionalism. They should match your authoritative personality and aid you by providing complete functionality.
It's About Style and Dress Code
When we talk about professionals and executives, their dress code sets them apart. Looking sharp and professional is a must for all you professionals. This is an important factor when it comes to making impressions on your partners, subordinates or colleagues. A backpack for businessmen which perfectly compliments the dress code speaks volumes of their presentability.
Krimcode has this line, Business Formal, which is made for those who suit up. The backpacks in this line are what you would call a backpack for businessmen. They are sharp, subtle and made especially with an outer fabric that matches a wide range of formal suits. The minimalistic and classic look blends in the business environment elegantly.
Bring the attraction, Dress up for Success.
Business All-rounder – Perfect for any situation
We all need a backpack, which is our companion. A backpack, which you can take to your work and then be comfortable with while commuting. Our Smart Casual line of backpacks does just that. It has features that make it an all-rounder.
Backpacks in the Smart Casual category offer you multiple pockets, sleeves and compartments. It has an elegant look and is made with water-resistant material, with an optional USB charging slot and earphone slot.
Like a true companion, it offers you the functionalities to never lose touch with your connections. It is trendy, fits both street and office styles and never lets you get out of style.
For the Creative in You
Creatives have slightly different needs and lifestyles than say a Wall Street executive. They need backpacks for young professionals who suit their profession. Creatives need something that makes the switch between meetings and fieldwork convenient and seamless.
Krimcode' Street Casual line is apt for creative executives and professionals. It makes their daily commute hassle-free, comfortable and stylish. It is spacious with pockets for your iPad, laptops, camera and notes. It is sturdy and comes with Airtrax for good ventilation during fieldwork. It can be stacked on suitcases for those long work trips.
So, be it hiking to the location of the shoot or moving around a new city in search of inspiration, we have you covered.
Perfect Companion for Business Trips
We, at Krimcode, sensed the shifting need and desire among the business community and came up with our line of Business Attire duffel bags. This urbane line of bags for businessmen are specially crafted for business trips. This line has been crafted to inspire success and professionalism to the highest of levels. These are spacious and stylish with rich interiors, a tablet sleeve and a leather enforced base. They act as the quintessential carry on you wish for, and they can also be stacked on suitcases.
Short business trips are a norm these days. Keeping this in mind, we have crafted some backpacks for the sharks. This upcoming line in our catalogue is elegant, showcasing class and richness, and with an advanced security system, among other features. Stay tuned for it to be out soon.
Unplug from your Executive Life in Style
Our generation of professionals and executives actively participate in activities like fitness, spending time with friends and family or maybe just regrouping. These activities contribute to the overall mental and physical well-being. It is essential that you feel comfortable while indulging in such activities and carry your gear in style.
Krimcode designers, after great ruminating, have come to the conclusion that bags for fitness or family outings can be put in two categories…Sports Attire Duffle Bags and Street Casual Backpacks.
Sports Attire Duffle Bags line from us focuses on the requirements of sportsmen and fitness enthusiasts. It has a separate ventilated compartment for shoes and sweaty tees. It has a classy but rugged look, which suits your activity dress code.
Backpack for Businessmen is the new norm
If you are a business person, you would know how utterly essential it is to keep up with the times. This article is conclusive evidence that the market is ready to feed your needs. The only question is, are you up to date with the times!? Elegance has a new meaning and backpack for businessmen, the new norm.