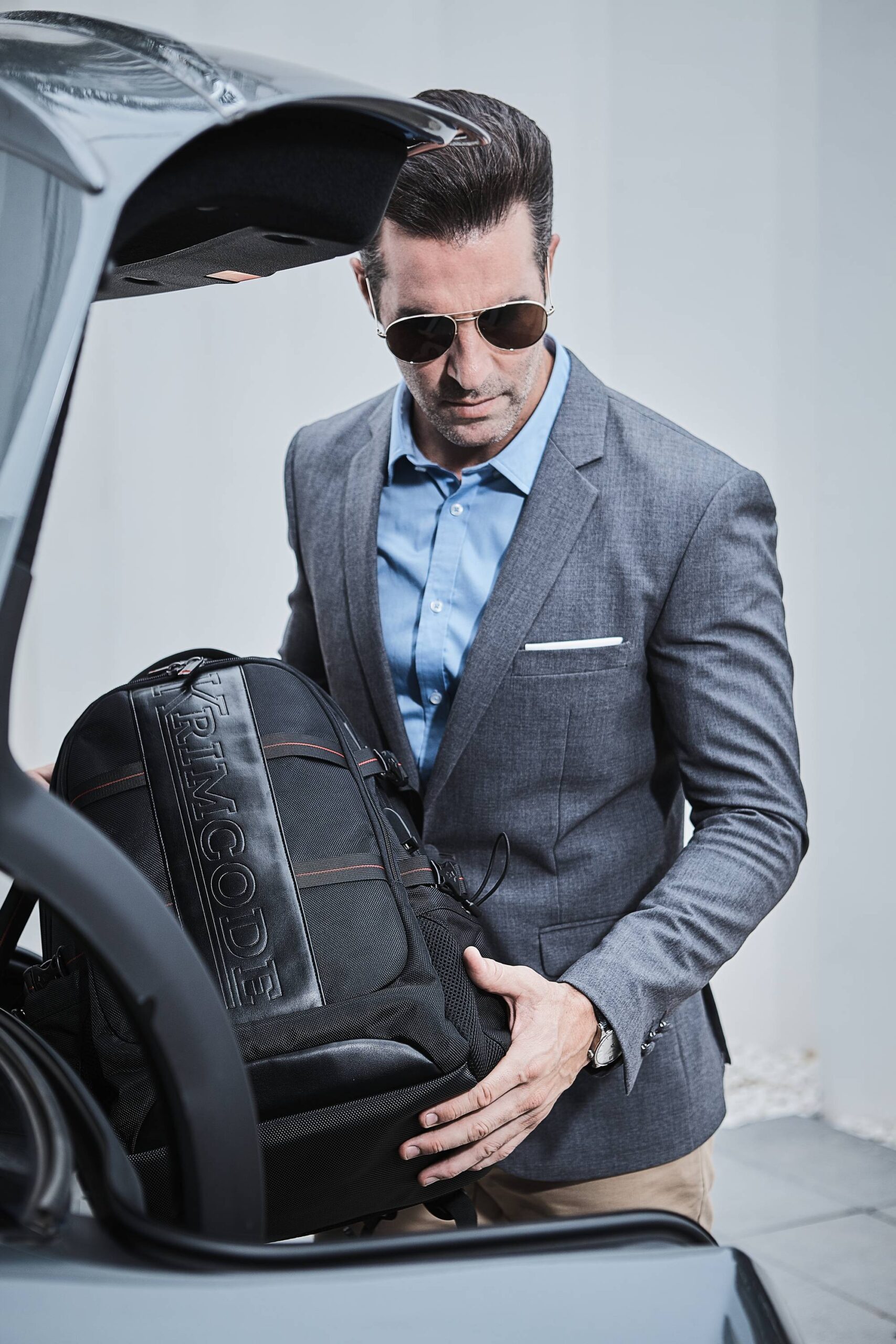 You're getting ready to hit the road trip and need a comprehensive packing list that includes all of the tried-and-true things to pack for a road trip. You've come to the correct place! We all know why most people enjoy taking a road trip: flexibility and control over the route. The ability to pack road trip essentials and however much we want is the second most important factor.
What to pack for a long road trip?
Watch the video: WHAT TO PACK FOR A TRIP
Road trip packing list essential for car
You must remember to carry the following road trip automobile basics with you, whether you're driving your car or renting one.
Driving license (The most crucial road trip essential)
Car registration
Insurance paperwork
An extra set of car keys (don't keep it on the same key ring)
Spare tires and tire jack
Phone numbers for roadside assistance
Emergency roadside toolkit
Flashlight
Cooler
Phone holder
Car chain and snow kit (for a winter road trip)
Must-Have long Road Trip Essentials for Self-Care
Aside from these automobile accessories for road trips, you should include an emergency kit and some essential items for yourself and your co-passengers. You should always be prepared for any challenges throughout your road journey.
Water Bottle
It's one of the most critical road trip essentials for staying hydrated on a lengthy trip. Cold beverages stay cold, and hot drinks stay searing hot at all times and at any location, thanks to the double-wall vacuum insulation. Don't squander your money on bottled water. Save money while saving the environment.
First Aid kit
The first aid kit is another must-have for extended car trips. This is something you should keep on you in case of an emergency. When the next town is 100 kilometres away, it's possible to get scraped up on a climb or get car sick when driving down a twisty road. A portable first aid pack comes in handy in this situation.
Toiletry Bag
A toiletry bag is an essential road trip packing item on your family's packing list. A toiletry bag is required to store all personal hygiene and toiletries items. Get a handful of these toiletry bags to keep things organised and close reach.
Clothing
Comfort is crucial on a long road journey, and bringing adaptable, durable clothes as a cross-country road trip essential item is highly suggested. Make careful to wear in layers so you can acclimatise to the weather. Sweatpants, leggings, tee shirts, and sweatshirts are strongly advised for a comfortable road trip.
Boots/Shoes for Hiking
Hiking enthusiasts will find it to be a popular road trip addition. Make sure your hiking boots and shoes are water-resistant, light, breathable, and comfy while buying.
Sanitiser for the hands
Hand sanitiser is an essential item to have on any road trip packing list. After the epidemic of 2020, it becomes commonplace. Before you consume anything, make it a practice to clean your hands.
Food to Bring on a Road Trip
Snacks is usually a smart idea on a long drive. In the car, we always have a supply of energy bars or granola bars. You can also bring healthy snacks such as popcorn, apples, almonds, and crackers. It comes in handy in an emergency, but it also saves me money on meals when we're on the road.
Check out our Food Strategy for a Road Trip
We propose investing in a simple cooler bag to transport and keep your belongings chilled. Consider buying a larger cooler and refilling it with food and ice at local grocery shops if you're going on a lengthy road trip and need additional food storage for meals.
Here's a list of delicious, healthy, and nutritious road trip snacks.
Bars of Granola
String cheese made with cereal
Energy/Protein Bars
Sandwiches with jelly
Dried fruit and nuts
Bars of chocolate
Fresh Fruit and Vegetables
Hardboiled eggs hardboiled
Crackers
List of Fun things to pack for a road trip
On a road journey, entertainment is crucial. Otherwise, you may find yourself on a tedious road journey. Fortunately, we've included some amusing suggestions in this list of road trip necessities.
Playlist for Offline Listening
A great music selection is also a must-have for every car trip. It can make a considerable impact. Amazon Music Unlimited and Spotify provide millions of music to choose from when putting up the ultimate car trip playlist. Make sure to save your playlist to your device to listen to it even if you don't have access to the internet.
Bluetooth Speaker
I always have a portable Bluetooth speaker with me. A good soundtrack can instantly transform the mood of any location, whether it's a hotel room or a campfire.
Headphones
Others may not enjoy your road trip soundtrack. To create some personal space, you might get a headset. It's a tad on the pricier side, but it's well worth it for the peace and quiet. Are you fed up with your headphones getting knotted up? Purchase wireless ones that are easy to transport and take up little room.
Games for Travelling
On a lengthy trip, your family's youngest member may become bored. Here are some travel games for kids and the greatest road trip supplies to keep your children occupied.
These are the essentials for a Road Trip one must consider while packing for a road trip. To pack all these essentials, one must have a good, easy-to-carry backpack to keep all this stuff with you.
On our recommendation, check out these backpacks by Krimcode to make your journey more memorable.

This Smart Casual Backpack is compact and lightweight, with plenty of room for all your travel necessities. The model includes three major compartments, each large enough to hold the necessities that any creative would want. Krimcode smart casual backpack comes with organisational compartments to help keep everything in place.

This product line features of Krimcode's street casual backpacks, which are designed for safety and convenience with durable and wear-resistant material, material. The backpacks come with a safety pocket and a waterproof shoe compartment, making them ideal for road trip.
Krimcode outdoor backpack is built to last so you can enjoy the greatest experience possible. Krimcode's smart casual backpacks and Street Casual Backpacks are a luxurious accessory for the road trip packing list and for those who want to conquer the world. Krimcode is a brand of backpacks that elevates your personal needs with its intricate and cleverly designed features to be part of one's journey from somewhere to anywhere.