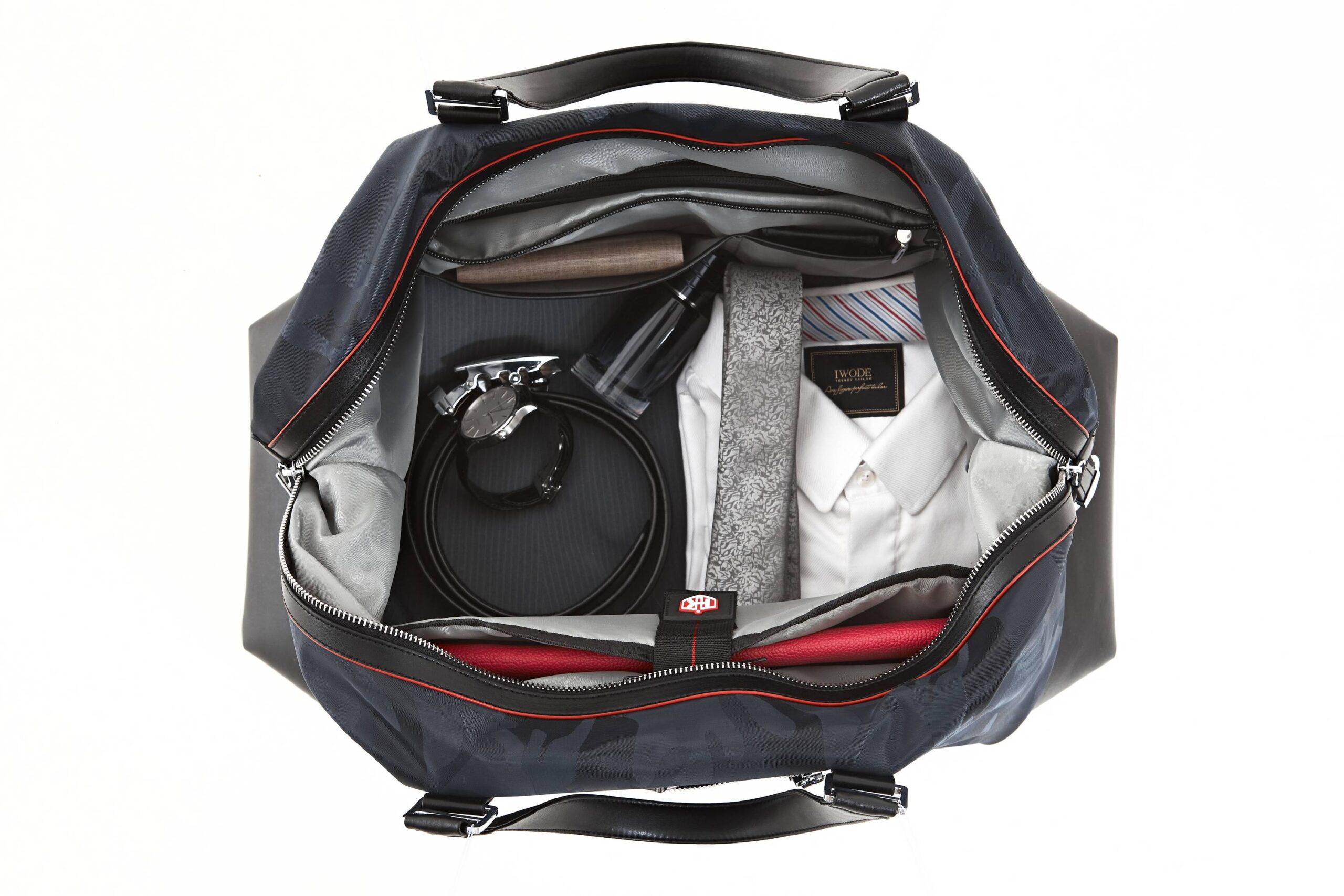 If you want to know how to pack a duffel bag, you are here at the right place. Traveling with loads of carrying on is tiresome. A traveler learns it the hard way over thousands of miles on essential and efficient packing. A systematic and strategic packing always saves you from running to a local drug store, as you have all the items packed which you might need! So, keep reading the article to learn about packing a duffel bag.
The best way to pack a duffel bag is to avoid overpacking. You must use the compartmentalization technique to make more room for your essentials. Make sure you use all the available pockets to keep your things from mixing. Also, as you could use a duffel bag or as carry on be careful with packing a duffel bag.
Some of the points that help in the best way how to pack a duffel bag:
List out all the essentials:
Listing out all the essentials that you need for travel helps sort out half of the packing issues. It would help avoid overloading your bag pack. The listing also helps to keep a check on all the necessary items.
List out the number of clothes you need for travel based on the number of days of your stay. Not to forget, list out if you need another pair of footwear. Enlist the medication that you need to carry on. Make a list of all the necessary documents and paperwork you need to carry during the travel. Enlist all other essentials such as a laptop, add-on carry bag, eatables, mobile accessories.
Compartmentalize your stuff:
It means deciding which items to place at what place. You can categorize your stuff into categories such as emergency help, personal care, clothing, shoes,
mobile accessories, socks, handkerchiefs, towels, blankets, etc.
Use pockets to store smaller gears and avoid them from falling here and there. If you need more storage space for your smaller but essential items, you must use smaller carry-on bags.
These smaller compartments like personal care utility bags, and compression bags help in clean packing. Also, they fit well in the bag pack.
Be thoughtful while packing your clothes:
Use the smart folding technique that is also known as an Army fold. Pack your clothing using this technique to save more room in your bag pack. This method is useful in packing your clothes, towels, blankets, etc.
How to do army fold on your stuff?
If you want to know how to pack a duffel bag, it is simple! All you need to do is roll over your clothes rather than fold them. The rolling must be air-tight. It compresses your clothes thereby, giving you plenty of space to pack other items. It essentially saves space.
Classify your items:
Classifying your items is necessary to avoid messing up your bag pack. Classify them according to their usage and importance. The things that need frequent use should be kept in outer compartments or pockets or carry-on cases.
The items you probably do not need immediately should have a place at the end. The items that are of more and early use should have a place at the top. The emergency toolkit must be handy. That is keeping low priority stuff at the end to keep them from getting in hand always.
Stuff in according to use case:
If you wish to carry your duffel bag as a backpack, you must pack it in the following manner:
Make a bottom layer: Place large bulky items such as shoes, camera bags, hard cases, laptop placed in the hard case.In addition, others at the bottom of the backpack. Also, the items you don't need immediately must be at the bottom of your bag.
Make a middle layer:  Roll up the clothes, towels, and blankets in army fold. They should be in the middle of the backpack. Also, if there are any spaces left in the bottom layer, fill it with t-shirts, shocks, or other foldable items. It helps keep the packing in tight.
Make a top layer: All the heavy items should be at the top of the bag. This layer also has all the items that need immediate use like snacks, a charging cord, etc. Thus, making them easily accessible.
These are the simple tricks you can use to pack your duffel bag.
Remember, planning is the key. You must be aware of your needs and wants during the travel. Arrange all the necessary items beforehand to avoid any last-minute rush to the store. The medical kit must have medicines as per the travel. Also, plan their usage when and where you need them.
Check out this video: how to pack for a business trip
Here are some tricks and tips for the best way how to pack a duffel bag for a businessman:
Keep it light, do not carry unnecessary stuff.
Use reusable items such as reusable water bottles, napkins, and plates. The reusable items would limit quantity, thereby leaving space.
Wear heavy clothing such as jackets, shoes during travel to keep the bag light.
Choose a duffel bag of appropriate size during air travel.
Use all the outside pockets and inner pockets.
Keep your documents such as passport, ticket, boarding pass in one of the outer pockets. Or you can keep in a separate bag to access it easily.
Shake your bag up while placing things in the top layer. It would settle the items and give you some extra room to pack your stuff.
It is always advisable to secure your bag using a lock. Make sure that lock you use aligns with the rules and regulations of the Transportation Administration. It would save your bag from potential theft. If there is an external key for the lock, it must be in one of the outer pockets of your bag. The transportation authority might need to go through your bag as per their procedure. So, here are some of the points that help you in good strategic packing. Strategic packing helps in using space efficiently. It also makes extra room. One can find items with ease rather than wasting time and creating a mess.
We are sure now you know how to pack a duffel bag? Build your strategy, pack a duffel bag, and off you go! Enjoy your travel!