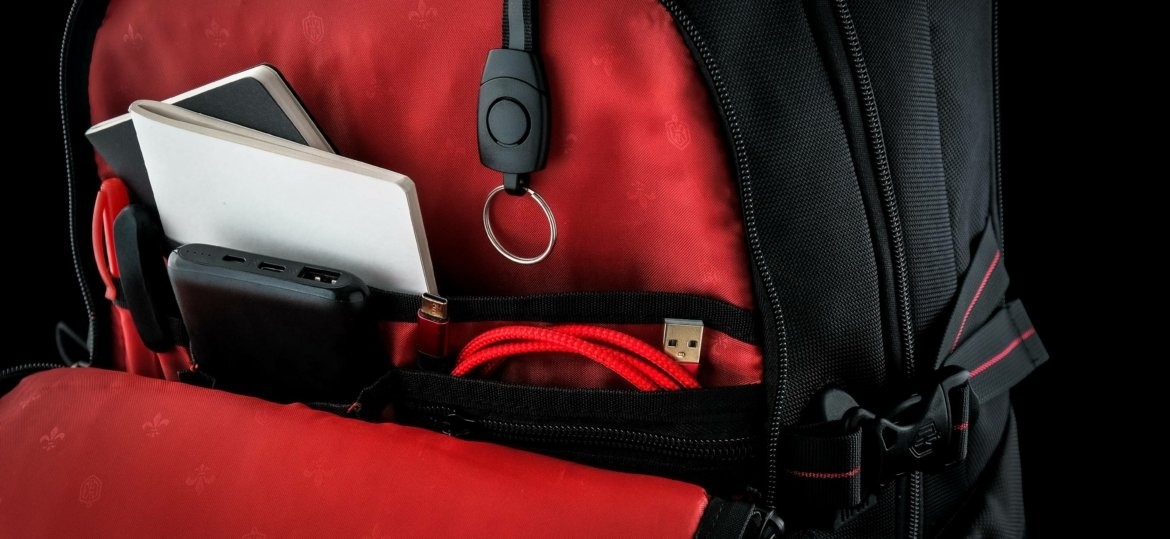 As the world starts opening up, new rules and regulations are set up to allow us the simple pleasures of travel once again. Travel essentials list that has seen every adventurer through in the past are still basically the same, but also radically different. Let's review how the new normal will influence what we consider must-have items in our carry-ons from now on.
Travel Essentials List For The New Normal
Extra Face Masks
Charging cords for your devices
A global adaptor
Portable hotspot
An extension cord
An ink pen
A copy of your passport and travel documents
A waterproof sleeve or bag for your gadget
Earplugs and earbuds or earphones
Sunscreen
First aid kit and prescription medicines
Alcohol, hand sanitisers, and tissues
Packing cubes
Extra face masks
This now-essential item is a must-have for any savvy traveller. Before making a trip anywhere, it is important that you first know what the country's safety rules are. Do your research and make sure there's space in your backpack for a couple of extra masks in case of breakage or loss.
For most places, a rule of thumb might be that you would be required to wear a face mask in most crowded urban areas like airports or shopping malls. However, it's more relaxed if you are outdoors or mostly doing activities alone like hiking or swimming.
Use your better judgement and take extra precautions. After all, it is always better to be safe than sorry.
Charging cords for your devices
Best to have one cord per device, even if they have the same port. This is because, in the course of travelling, you could still lose one, or have it fail.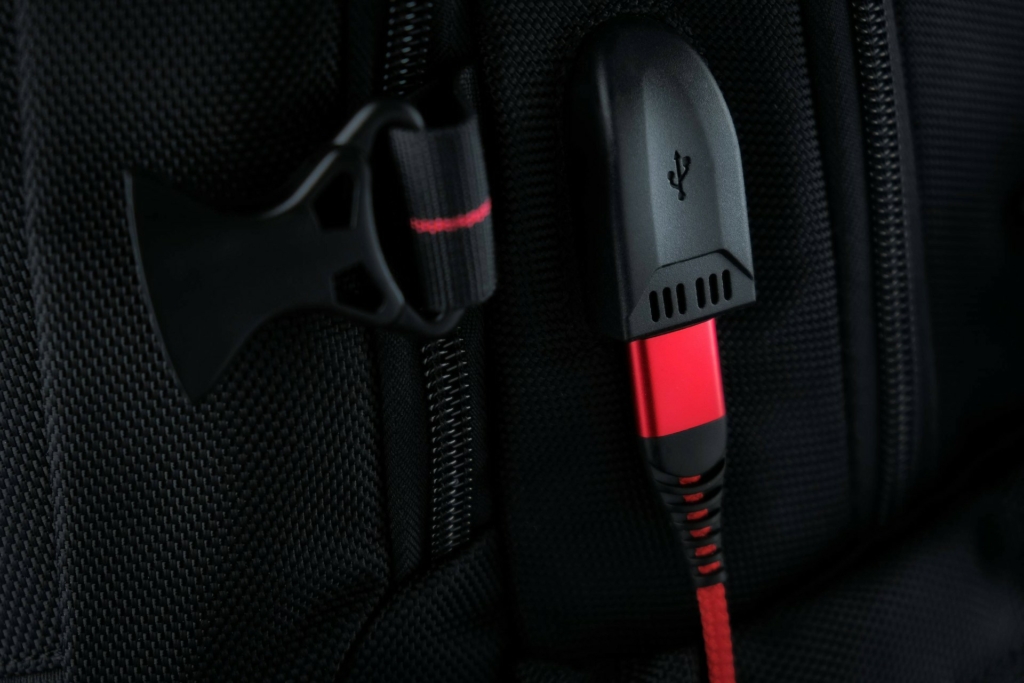 A Global Adaptor
You never know if your hotel's plugs and voltages are going to match your device's needs. Always carry an adaptor with you to be on the safe side.
Portable Hotspot
While we are on the topic of devices, I am sure you know that not every hotel room gets the best reception, and some areas won't have free WiFi. If it is important to you to have access to the World Wide Web while away on vacation, then this should definitely be on your travel essentials list.
An Extension Cord
Many times, a transient home or a hotel room isn't wired quite the way we like it and the outlets could be difficult to find and hard to reach when you do find them. A small, compact extension cord is lightweight, easy to slip into your luggage, and can solve your outlet problems readily.
A length of three meters should be sufficient, but we know travellers who take up to five meters of extension cord with them.
An Ink Pen
This does not have to be anything special or fancy, just a ballpoint pen or two. While most hotels will provide you with stationery should you want to make lists or jot down a few quick notes, it's still good to have your own pen somewhere on your person to take down someone's phone number or write down some information that you might need later on.
What's more, there's nothing quite as contaminated with germy potential as a pen that is shared with the public. So carry one in your shirt or pants pocket, or your bag, and be ready to pull it out in case you need to write anything down.
A Copy of Your Passport And Travel Documents
While you aren't going anywhere without your passport, at any rate, it might not occur to you to make a photocopy of these travelling essentials to carry around with you on your trip. However, we do assure you that this is an essential step. You do not want to be stranded without a copy in the unlikely but still completely possible event that you lose your original.
Stash your copies in a waterproof sleeve, seal, and forget about it until needed. Which, we hope, never happens, but still.
Extra tip? Take scans of your passport and travel documents and hide these images away in a secure, password-protected folder in the cloud. This is just an added layer of protection, and who knows, you might be glad that you did.
A Waterproof Sleeve or Bag For Your Gadget
This became a travel essentials list since we all started travelling with our phones, laptops, and tablets. While we know that we all have cases and sleeves that keep them padded and safe from all the jouncing and bouncing that happens naturally, you need to take extra precautions, especially if you're travelling abroad.
A waterproof sleeve or bag keeps your gadgets safe and dry, even against unusually high levels of humidity as you would find in a seaside area. If you could find a silica packet to slip in with the device, then all the better.
Earplugs and Earbuds or Earphones
One is to protect you, another is to protect your fellow travellers. Everyone knows how hard it can be to get to sleep when you aren't home in your bed, and ambient noise can be a factor in this. Earplugs can help you block out unwanted chatter or a noisy cabaret right under your window and help you get precious hours of sleep.
On the other hand, you still want to be able to access your entertainment, but in many countries, listening to media on your devices while sharing what you are watching with everyone on the train is considered rude. Pop in your earbuds and let everyone move along in peace.
Sunscreen
There is no shame in self-care. When you arrive at your destination, you can take a few minutes for a quick freshen up so that you don't look like something that the cat dragged in, swipe on basic moisturizer and sunscreen, and step out with confidence.
First aid kit and prescription medicines
A first aid kit can be as simple as a small waterproof pack as long as it contains the basics: a few bandages, clean cotton swabs, a basic pain reliever such as paracetamol or aspirin, a basic antibacterial ointment, and maybe some antacids.
If you have allergies, don't forget to pack antihistamines.. This is truly a case of it being better to have and not need because no one wants a fun vacation ruined by something so simple as a sudden allergy attack.
Refill any prescriptions that you might have for the time that you will be away from home. As a safety measure, try to add as much as a week's worth of medicine if possible. This is to prevent you from running out of supply if ever anything untoward happens such as missing your flight.
Alcohol, hand sanitizers, and tissues
Today, hand sanitiser and little bottles of spritz alcohol must be in every traveler's bag.
A quick travel tip is to pack small bottles of these items. If you are travelling as a group, make sure that each individual has his or her own bottle. When you arrive at your destination, make arrangements to buy a large bottle of alcohol and hand sanitiser, and simply refill your bottles at the end of each day.
This is so that you don't have a large container of heavy, potentially flammable material in your luggage.
Wet wipes are also vital when you travel. Things tend to get messy, and these are a great quick fix to that sticky, uncomfortable feeling you get when you spend a lot of time walking around outdoors, as well as a means to get your hands clean before and after sampling the local cuisine.
Packing cubes
These aren't what most people would consider travel essentials per se, but they are simply amazing when it comes to organizing your items at the end of your trip. Not only can you pack them quickly, save space in your bags, and keep everything organized, but also, when you come home, you can simply pull out the cubes and unpack as you see fit.
Travel bag essentials
Things may never go back exactly to the way they were before, but that doesn't mean that we don't get to enjoy the way that they have become, albeit with a few added precautions.
Looking for something new to stash all your travel essentials list? Check out our selection of heavy-duty essentials travel bags on our website.