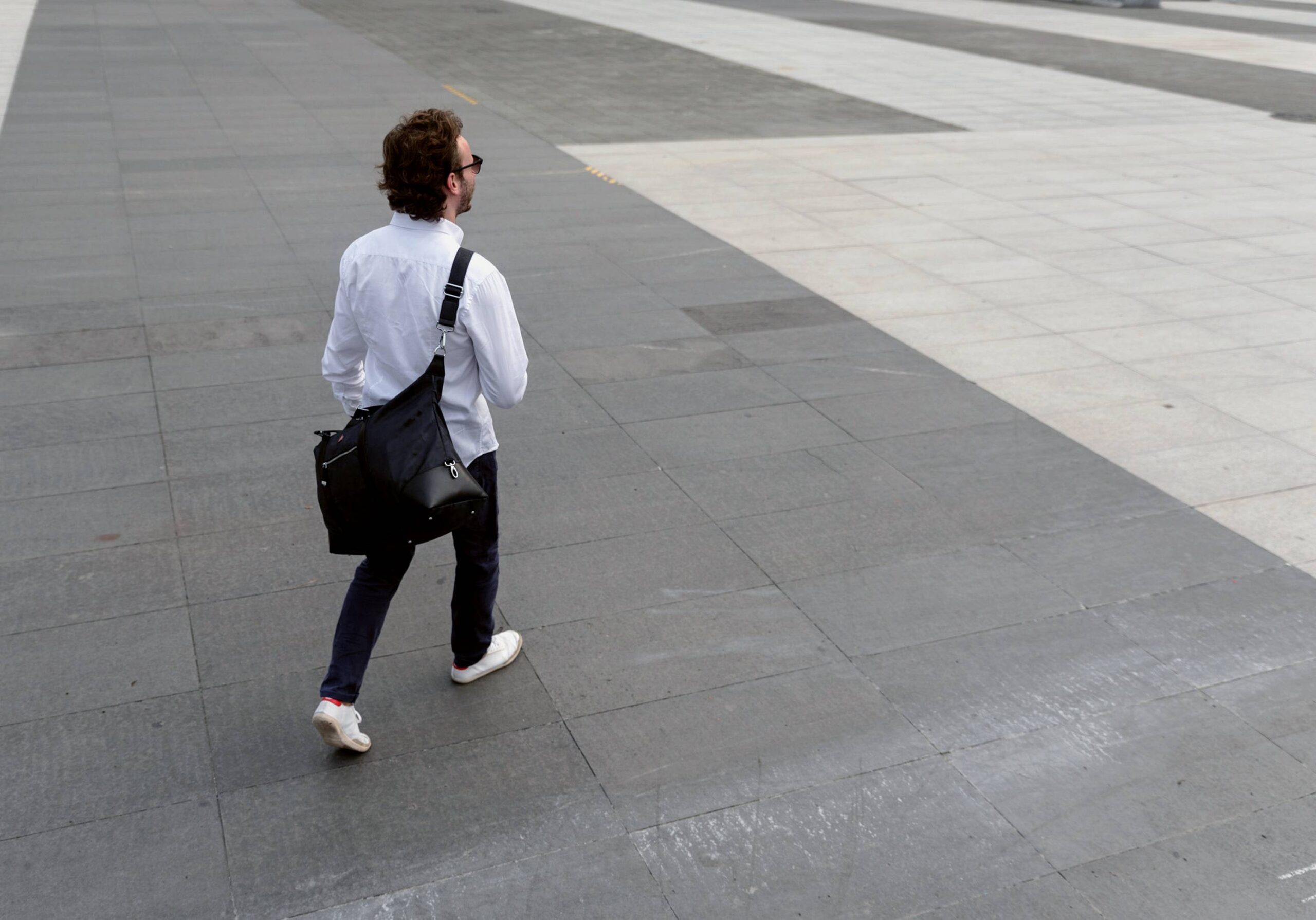 The greater part of the travellers decides to go with a Best Duffel Bag For Travel as their portable luggage.
This popular, easy-to-carry bag is ideal for most travellers. People who have never used a duffel bag before should select one of the best duffel bags for travel as a carry-on. However, the best travel duffel bag depends on the individual's preferences. However, a few details about the best duffel bag for travel.
What is the definition of a duffel bag?
Duffel bags are typically cylindrical and long. They're small enough to stow away beneath the seat or in the overhead compartment. They are made of a fabric that is soft, smooth, and easy to handle. Duffel bags come in a variety of styles, sizes, and colours. A duffel bag may be used as both a carry-on and a backpack. They're great for the gym, sports, and aeroplane carry-on luggage. Duffel bags come in a variety of orientations to suit a variety of uses. As a result, it's great for our needs.
What is a good size duffel bag for travel?
For travel, we tend to use duffel bags between 30L and 45L with the occasional 50L or 55L thrown in there when we need a bag to hold a lot of gear. Just note that around 45L, you start to get out of the carry-on compliance range for domestic flights in the U.S.
Krimcode Business attire Duffel Bag intended for business travel and it's ideal size of 32.9 liters for s plenty of storage space without too much risk of hitting a airline weight limit.
Is a 40L duffel bag a carry-on?
YES! One of the most common uses for duffel bags is carry-on luggage. Although the permitted format varies significantly by a few millimetres from one company to the next, it is normal to see approximately 55 cm x 40 cm x 23 cm (with the handle and wheels) for local and international flights.
Hand baggage allowances are less than checked baggage allowances and are frequently assessed using a measuring tool at your airline's service desk at the airport. As a result, you must check your carrier's baggage policy for hand luggage format and weight limits.
Do you prefer a duffel bag over a suitcase?
Choosing duffel bags over suitcases is the best option. However, it may be transformed into a carry-on, a tote, or a backpack depending on your needs. It is the adaptability that a duffel bag, but not a suitcase, provides.
The duffel bag may simply be transformed from a carry-on to a tote or a backpack. It's the bag we require at the moment we need it. Furthermore, because the duffel bag is constructed of soft fabric, it is ideal for holding heavy or irregularly shaped items. Furthermore, it is much lighter than a suitcase, essential when travelling by air due to weight restrictions. The bag takes on the shape of whatever is within it. It makes carrying a duffel bag much more manageable. It enables the luggage to be carried in a pleasant and hassle-free manner.
Benefits of utilising the finest carry-on duffel bags include:
They have plenty of room
In a duffel bag, you have ample space to fit all of your belongings. When it comes to preparing for a trip, storage is crucial. One of the main reasons to take a duffel bag on vacation is this.
They are in vogue: Fashionable Bags are something that everyone desires! Which bag is more stylish than all the convertible duffel bags? There aren't many. Duffel bags not only give variety to your outfit, but they also add a fashionable element.
They are adaptable
Because of the soft fabric used in duffel construction, such as K tec water repellent fabric. Because of the soft material, the bag is smooth and can easily fit into any little place.
Easy to clean: Keeping the duffel clean is simple. After emptying the bag, scrub it with a piece of cloth to make it as clean as new.
Maintain a professional appearance
Duffel bags offer a sophisticated appearance. While you're wearing them, they contribute to your individuality. Use a duffel if you want to project a professional image. It's appropriate for an airport or a formal day off.
Duffel bags are made of a lightweight fabric: which allows you to travel light. As a result, a duffel bag is lighter than other travel bags. However, it has the same carrying capacity as ordinary luggage. A duffel bag as a carry-on has a variety of capacities to select from.
Tips for Selecting The Best The Best Duffel Bag For Travel Include:
Longevity, safety, and adaptability
Travelling is frequently a physically demanding experience. From the initial airport shuttle to packing up before leaving, having your luggage by your side to assist you on your journey is essential. It also includes the wear and tear that every travel inevitably causes.
Make sure your carry-on duffel bag is tough enough to survive the rigorous weather. Our valuables are compressed to safeguard them in the bags with compression side panels. The term "versatility" refers to a circumstance in which a product may be used for a variety of purposes.
Volume and Weight
The weight of the duffel bag without things, must be kept to a minimum. It shouldn't be more than 20% of your body weight for necessities. The easier and more practical it is to utilise a carry-on, the lighter it is. Consider things like how long the trip will take. Is there too much gear or not enough? It would assist in determining the amount of space required to store the objects. More volume is required when there is a greater requirement.
Carry Choices
Duffel bags come in a variety of styles. The sort of duffle bag you choose is determined by how you want to carry it.
· Carrying a duffel bag as a carry-on is akin to carrying a suitcase.
· Two shoulder straps assist in carrying the duffel bag like a backpack. Additional hip and chest straps are used to evenly balance and distribute the load.
· A shoulder strap makes it easier to carry the duffel bag. Use this carry option when utilising a duffel as a gym bag or sports bag.
Select the best duffel bag carry on and prepare for your vacation. Make sure you know how to carry a duffel bag. And I guarantee it will complement your personality and give you a professional appearance. After all, everyone likes a duffel bag.
Quick Recommendation: Best Duffel Bag For Travel
Krimcode Business Attire Duffel Bag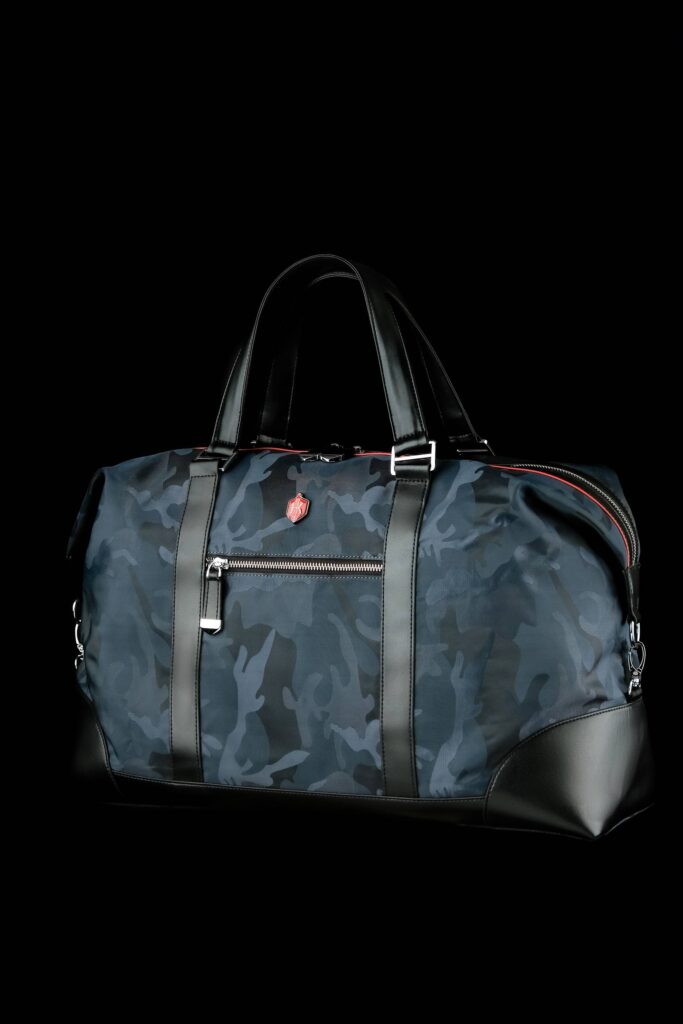 Krimcode Business Attire Duffel Bag is the ideal travel carry-on for a man with style. This duffel bag is the ideal carry-on that provides ample space for travel essentials.
This duffel bag is made with high quality and style. It's made of water-repellent and wear-resistant material and has a leather bottom. The bag comes with a laptop compartment and pockets to organize items you're carrying with you.