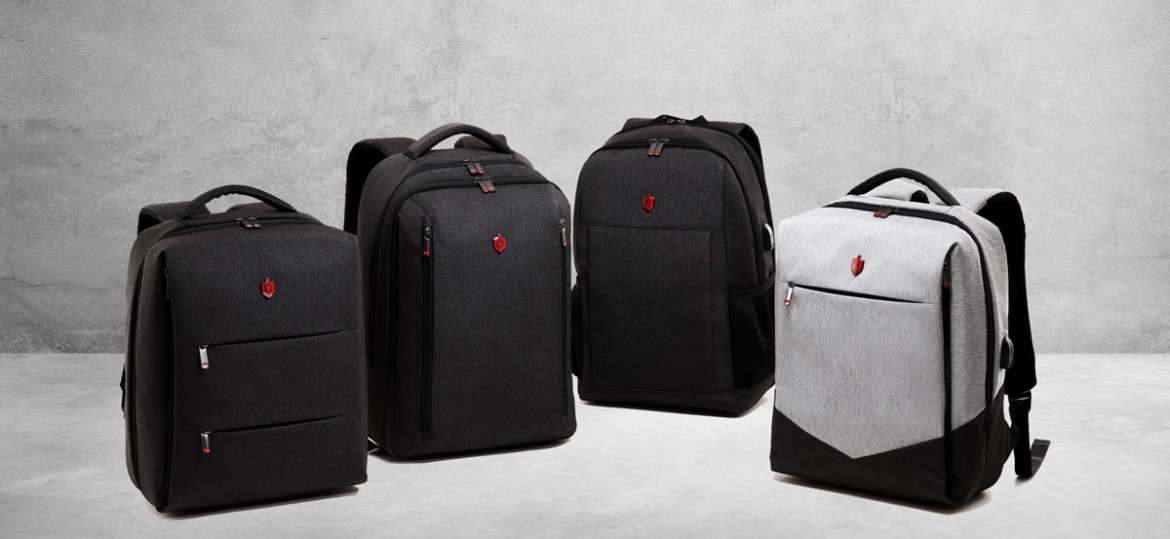 Stylish office backpacks have been making their way into the corporate scene. While the traditional briefcase is the most formal choice that complements the business attire, they may not be the most functional choice. Backpacks feature more use of what you need on a daily basis, which is why Krimcode designed 4 multifunctional backpacks that can suit the everyday office style. Check out the stylish designs of the Business Formal Backpack line!
Stylish Office Backpacks from Krimcode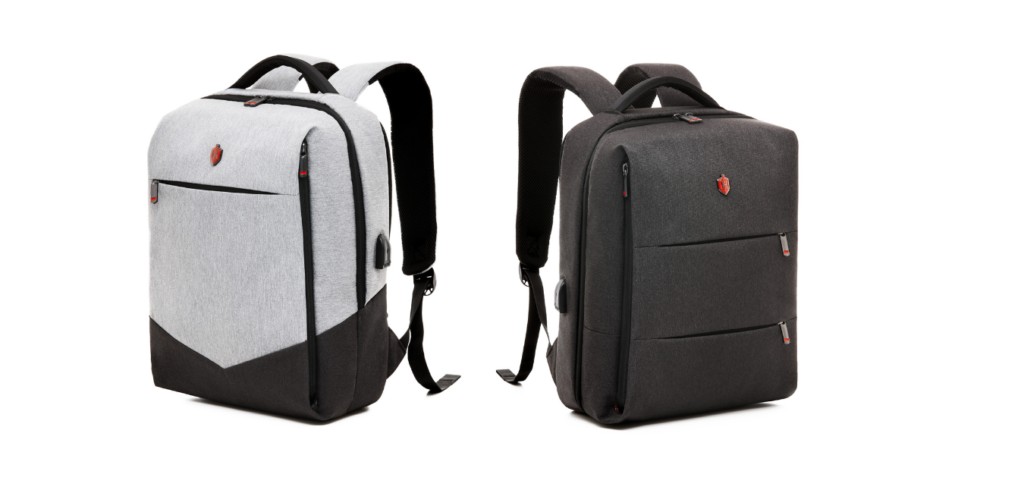 Modern Business Formal Backpacks
A good structured and tailored suit needs to be complemented with a bag of the same style. Krimcode offers two structured professional backpacks that come in two varying shades of grey. These two models have their own unique set of features beyond colour.
The business formal backpack in the dark grey variation is the business formal backpack recommended for travel, being the model with the 180-degree opening with multiple organisational compartments that keep your items secure while going through checkpoints and security.
The light grey variation of the business formal backpack certainly stands out from the line as one of the more eye-catching designs because of its colour. The light grey shade is neutral enough to complement any suit colour but bold enough to give your stylish work backpack look like a standout piece.
Classic Business Formal Backpacks
If you're a fan of the more classic aesthetic of a backpack, then these two stylish office backpacks will suit you nicely. These two options stay true to the design of an everyday backpack heightened to suit the corporate world.
The first design is the classic backpack aesthetic in a rich dark grey tone. The two visible outer pockets are most suitable to secure umbrellas and water bottles. Aside from those pockets, there are two hidden front pockets where you can store valuable items securely.
The second design has a tall and elegant design and offers the most space out of the series. The difference it has with the first classic model besides design are the two external pockets. Instead of having outer pockets, this model has two zip pockets with one side's interior lines with water repellent material to store umbrellas or water bottles securely.
Features of a Professional Office Backpacks
Besides offering more storage than an average backpack for the office, Krimcode business formal backpacks have extra features that will be useful for the working professional.
An external USB charging port allows you to charge while you're walking. Just connect your power bank from the inside.
Every bag comes with a luggage strap that allows the bag to sit atop your suitcase while travelling.
They all have secure device compartments for both a laptop and a tablet that keeps them separate from other office essentials.
Each bag has organisational pockets for pens, office stationery, and many others. They also come with a key strap that is detachable.
Dressing for the Stylish Office Backpacks with Krimcode
The office is the place where you can dress up to give you that extra boost of confidence. Krimcode is the lifestyle bag brand that complements your best work attire so you can enjoy the functions of a useful bag with style. Visit our shop now to get your very own Krimcode stylish office backpack!
Check out our blog for more product highlights.